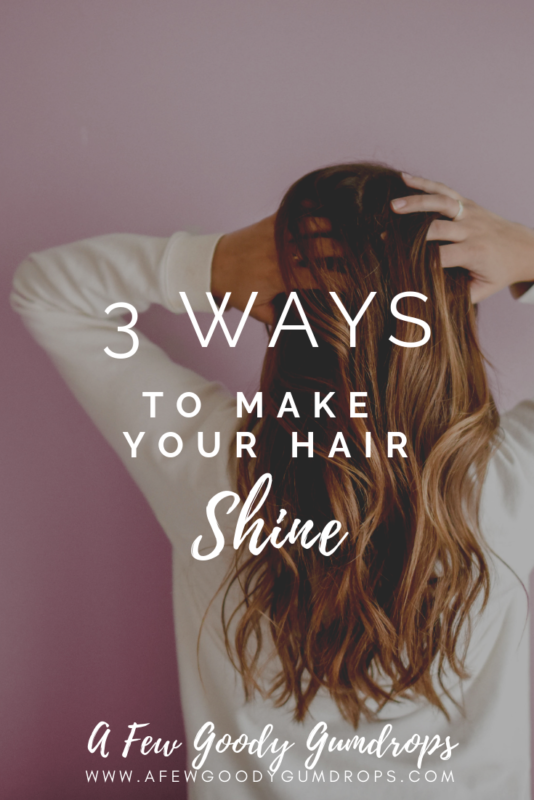 Some people are just born with a thick and beautiful mane while others have to work a bit for it. Sure, it's unfair and all that, but it's just a matter of being lucky or unlucky in the genetic lottery – and those who got the shortest straw will have to put in a bit more effort.
Fortunately, there are some tried-and-tested ways to ensure that every day is a good hair day. It makes it a bit easier to stay healthy, in general, as well so you might as well work out a good hair routine right away.
Here is a handful of ways to take a bit better care of your hair from now on so that you can finally make your hair shine!
#1 Use fewer products
One of the best ways to keep your hair healthy on a long-term basis is, in fact, to ditch all of those products. While they may make your hair shine for a day, they're also making it a lot weaker over time – and cutting down on the products you're using will be great for your wallet as well.
Experiment with a simplistic hair routine from now on; de-tangle it, wash it and let it air dry. It may seem a bit too simple and you'll have to adjust this to whether or not your hair is curly, thick, long or short, but the general rule is that you should try to do a bit less with it to keep it healthy.
Remember not to wash it too often either, though, and particularly not if you have curly hair as this will suck those natural oils right out of it making it harder to make your hair shine.
#2 Consider your scalp
Your hair grows out of your scalp, you know, so it's a good idea to face the root of your problems before you start to work on your hair. Your hairdresser can help you out with this, by the way, and they're quite good at determining whether your scalp is healthy or if it needs a bit of help. Start by reading up on why your scalp is oily and itchy, for example, and you might be able to pinpoint how this affects your hair, in general.
A healthy scalp should be free of oil and flaky skin so that the rest of your hair can shine with health as well. If you don't have this under control, it's going to be rather difficult to get the kind of mane you're looking for. Keep in mind using a hair dryer daily can exacerbate the problem making it hard to make your hair shine.
#3 Find a haircut that works for you
When you look through old photos of yourself, you might be struck by how strange your haircut is in some photos. Whether the hairdresser cut it up in layers or just let it hang straight, how you end up looking is actually up to you – and you need to guide your hairdresser in the right direction.
If you manage to get a great haircut, it's a good idea to take a picture and show it to future hairdressers so that they know what kind of style you're looking for – or just go to the same one each time. That way, you'll always end up with a cut that works for your shape and face without having to put it up each morning to hide the mishap. If your hair is easy to keep clean, it will be much easier to make your hair shine.