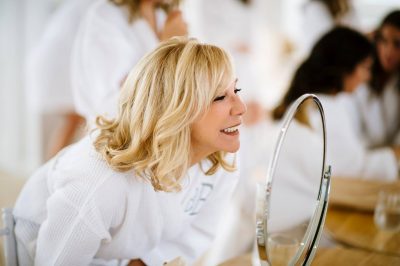 Around the world, great fashion houses are defined by their leaders—men and women with a singular vision that leads others to see the world differently.
Similarly, at high-end fashion blog A Few Goody Gumdrops, Editor Betsy Brown inspires her readers to see fashion and design in a profoundly new way.
With humor, sophistication, and savvy style tips, Betsy has made "A Few Goody Gumdrops" a fashion must-read.
A Few Goody Gumdrops reports on the latest styles and the hottest trends, featuring high-end American and European designers—such as Bottega Veneta, Balenciaga, Maison Margiella, Prada, and Gucci.
AFGG covers the best in couture, interviews with designers, reviews of beauty products, articles on home décor, and fashion news. And Betsy's reviews are as sharp as the clothes she writes about. (She's more interested in what will look flattering on you than she is about flattering a designer!)
Discover your next must-haves on AFGG, then easily purchase your favorites. And when you see a fabulous look on Betsy's Instagram, use the LikeToKnow.It app to buy it right then. Literally, "ready-to-wear" is just a couple clicks away.
Great fashion inspires conversation, so Betsy loves chatting with her readers and other fashion bloggers. Feel free to email her at betsy@afewgoodygumdrops.com.