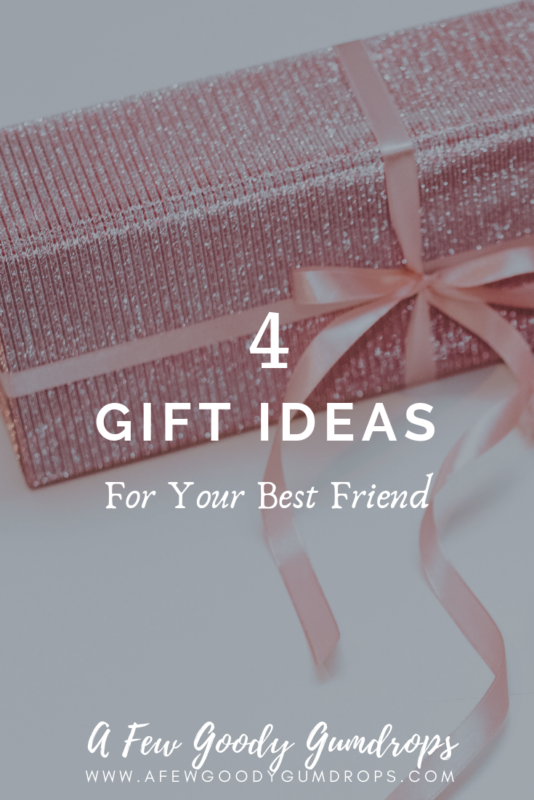 Shopping for someone you care about such as your best friend can be a bit stressful because you want to make sure it's the perfect gift for the person you care about. Maybe they have an upcoming birthday, or you simply want to show them you're thinking about them over the holidays.  
Either way, be glad to know there are four gift ideas in particular that are sure to bring a smile to your best friend's face and make them feel special. Take your time shopping around and narrowing down your options, so you feel confident that what you're gifting is the right option.
The truth is that everyone likes to get dressed up and be trendy. One gift idea for your best friend is to present them with a new outfit. It can be anything from jeans and a fancy top to a new dress or suit you know will look stunning. Think about what type of materials and colors will look best on your friend before making a purchase. Shop both in stores and online to get a better idea of what's out there and scope out any sales that are happening. Be sure to include a gift receipt in case they want or need to return or exchange the clothing items.
Another excellent gift idea for your best friend is to purchase an experience you two can enjoy together. For instance, going out to your favorite fancy restaurant or visiting ticketsales.com and purchasing tickets to one of the many musicals that are playing. It is a great way to spend some quality time with your best friend and also treat them to a special night out. It'll be fun to get dressed up and catch up with one another without any distractions.
If your best friend wears a lot of jewelry, then this could be a wise choice for what to buy them. Pay attention to what type of items they wear when you're out together so you can get a better feel for their taste and preferences. If you're ever at their house, notice what pieces they might not have enough of and what materials and colors they like the best. You can also consider getting matching items for both of you so you can use the jewelry to represent your bond and friendship.
You can never go wrong with either buying a spa package or gifting a basket of spa essentials for your best friend. It is a nice way to encourage them to focus on self-care and make time to attend to their own needs. It's likely they don't splurge on these items or doesn't spend the money to get a manicure or a massage on their own, so it's probable they'll very much appreciate the gesture. If you're creating your own basket of goodies, then think about including items such as a plush robe, bath items, nail polish, and any skin care products you adore.
We hope these gift ideas for your best friend will help you pick out something special that they will really love! Let us know in the comments what you end up getting!