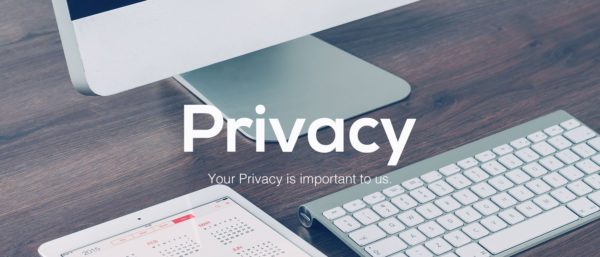 The opinions expressed here are those of the writer and editor, Betsy Brown, and her contributors www.AFewGoodyGumdrops.com and do not necessarily reflect the opinions of publications, affiliates, or advertisers that appear on this site.
We are part of the LiketoKnow.it and Rewardstyle affiliate program. Please click the links to review the updated privacy and cookie policy from Rewardstyle and Liketoknow.it.
https://www.liketoknow.it/legal/privacy 
https://www.liketoknow.it/legal/cookie-policy
Links:
Most of the links in AFGG's blog posts contain affiliate or referral links, which means I receive a  commission if items are purchased using one of these link.s. 
Comments:
All comments on www.AFewGoodyGumdrops.com are the opinions of our guests, and we take no responsibility for the opinions expressed. Anyone is free to express their thoughts here as long as it is kept 'appropriate.' All comments will be monitored. Questionable language, slander, and defamation will not be permitted. If such a comment is posted, it will be edited or deleted without notice.
A Few Goody Gumdrops is not responsible for the content, information, or accuracy of the websites linked to any web page on the website. If you use these links, you do so at your own risk, and you accept any and all liability, implied or otherwise.
Copyright:
If you wish to use, share, or reprint content from www.AFewGoodyGumdrops.com, you must provide attribution to the author as "A Few Goody Gumdrops" and agree to include credit to the source below each item. You must also include an active link to our website, www.AFewGoodyGumdrops.com. Please be respectful of the copyrights and publish the blog post in its entirety, as it appears on www.AFewGoodyGumdrops.com, without changes. Please don't edit the content or title of any post. As with anything on the internet, your use of anything connected to www.AFewGoodyGumdrops.com and its RSS feeds is completely at your own risk. If you want to use graphics or images on this site, please ask permission and be sure to link back to AFGG. Please do not hyperlink to any images. Permission is not required to use our RSS feeds as long as you agree to the terms listed above. If you violate any of the above terms, we reserve the right to remove you from this site, and if need be, a copyright infringement lawsuit may be brought against you. Lastly, we reserve the right to modify this policy at any time without prior warning, and we have the right to require you to cease reprinting materials and distributing these feeds at any time, for any reason.When leaving a comment on www.AFewGoodyGumdrops.com we encourage you to leave your name and email address. A valid email address is required to leave a comment. Your email address will not be published or shared with any third party. Sharing your personal blog or website URL is optional. When you visit this site, information such as your ISP, web browser type, etc. will be recorded but never shared with other companies or organizations. If you wish to unsubscribe from AFGG just click "unsubscribe" at the bottom of your automated newsletter.
Notice Regarding Online Behavioral Advertising:
AFGG allows third-party companies to serve ads and collect certain anonymous information when you visit our Web site. These companies may use non-personally identifiable information (e.g., click stream information, browser type, time and date, the subject of advertisements clicked or scrolled over) during your visits to this and other websites to provide advertisements about goods and services. These companies typically use a cookie or third party web beacon to collect this information. To learn more about this behavioral advertising practice or to opt-out of this type of advertising, you can visit www.networkadvertising.org.
Sponsored Posts:
AFGG often writes Sponsored Posts for companies which AFGG is compensated for. Please email betsy@afewgoodygumdrops.com to arrange. All Sponsored Posts are tagged: Sponsored Post. We are compensated for Interviews we conduct. All Interviews are tagged: Interview.
Advertisers:
A Few Goody Gumdrops is hosting a banner from Shopbop and is being compensated with monies in the form of a gift card. AFGG occasionally receives vendor/brand sponsorships for mentioning their products and services. We receive commissions from affiliates/text links which are placed directly on the blog. AFGG sponsors affiliate banners and receives compensation when items are sold from company banners or text links. A Few Goody Gumdrops does not provide or sell any information about our readers, email lists, blog followers or affiliate sponsors to any third parties.
FTC Disclosure:
FTC Requirements: I aim to provide unbiased editorials. However, I wish to disclose that (i) I sometimes receive free products from marketers that we receive or discuss in our editorials, and (ii) I may run advertisements on my site concerning some of these products or companies that sell them (and other products sold by such companies) for which we receive compensation.
Images:
All images that appear on the site are copyright their respective owners and A Few Goody Gumdrops claims no credit for them unless otherwise noted. If you own the rights to any of these images and do not wish them to appear on A Few Goody Gumdrops please contact us and they will be promptly removed.
If you have any questions or would like to work with us, please feel free to contact us!

Copyright © 2008-
2019