The summer has arrived at last. Although the COVID-19 pandemic has put life on hold, we are beginning to see some aspects of normal life returning. We may have had to skip spring this year, but summer is most definitely salvageable. That means assembling your summer wardrobe.
It's time to put away the sweatpants, pajamas, and slippers that you've been wearing throughout quarantine. Whether you're going back to work or you're planning on spending more time out in public, you'll need to dress for the occasion in your best summer attire. If you've been dealing with lockdown stress with some online retail therapy, you might have a few new pieces for the collection.
Summer dresses, floral prints, straw hats, and sunglasses are always relevant. Other trends will come and go every year. However, one of the most important aspects of any summer outfit is your footwear. 
Choose your Designer Summer Footwear for Different Occasions:
Dressing according to the season is a crucial element of fashion. As the temperature increases, the right footwear is not only needed for practicality, but it is also necessary to complete the look. Generally speaking, the approach to take is to go light. Light materials and light colors make for a good summer feel. That being said, there is no one size fits all. 
Although some designer summer footwear is versatile and can match several outfit styles, one pair of shoes, sandals, or sneakers won't work for every occasion. Having a few different options will help ensure that you're covered with amazing footwear this summer, no matter what you plan on doing. 
Here are six designer summer footwear styles that everyone needs to have this season. 
6 Must Have Designer Summer Footwear:
Summer Sandals
The classic summer footwear has always been sandals. For comfort and breathability, they are unrivaled. Sandals come in a wide range of styles, so the ones you choose will depend on when you plan to wear them.
If you haven't had the chance to get your summer pedicure, you're in luck. One of the most popular sandal styles of the season is the caged in design. These offer the freedom of a regular sandal while giving the toes some extra protection. 
Although the "ugly cool shoe" trend is not as big as last summer, it's still a fashionable style when it comes to sandals. Tevas and Birkenstocks are stylish and highly practical. 
Thin straps are leading the way with all sandal types this summer. 
Designer Espadrilles
If you've never worn espadrilles before, be prepared to fall in love. A great pair of espadrilles is an absolute must if you are spending time outdoors in hot weather. They are lightweight, breathable, surprisingly comfortable, and even more surprisingly durable. 
If you're attending a summer event that doesn't require you to dress up, but Soludos slides or flip flops are too casual, then espadrilles may be perfect. They come in lots of different styles but are generally adaptable to a summery smart-casual approach. 
Espadrilles might become your daily summer footwear as they can go with a dress, a skirt, shorts, or jeans. They are usually quite cheap and come in a variety of colors, meaning you can mix and match. 
If you don't fancy them for daily activities, they also double up as a useful pair of beach shoes. 
Boots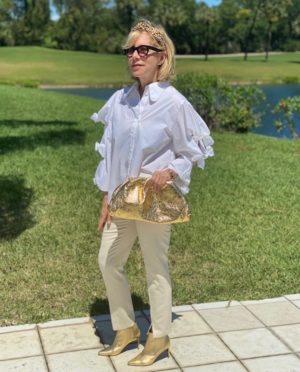 A great pair of boots is an overlooked summer footwear option. A lot of people spend the winter months wrapped up and stuffed into heavy boots to keep snug. As summer arrives, boots are the last thing on their minds when it comes to their feet. However, it doesn't have to be that way. There are amazing summer boots that can take your outfit to the next level. 
Ankle boots are very popular fall footwear but work wonders in summer too. The key to nailing your bootie look is to find the right colors and designs that suit your summer vibe. 
Cut-outs and small buckles give a seamless look when combined with skinny jeans or slacks. Peep-toes are practical for hot weather and can show off your post-quarantine pedicure. Tan colors work really well with denim shorts or a skirt. 
Boots are very adaptable footwear, so experiment with your wardrobe to see what you can come up with. 
Summer Sneakers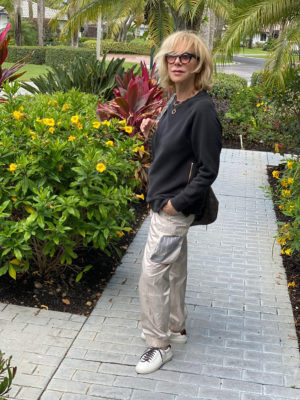 Summer sneakers are a wardrobe staple and have become immensely prevalent in women's fashion over the last couple of years. For comfort, style, and support, sneakers are hard to beat. If you're active and like to get out and about every day, your sneakers will mean a lot to you. It's important that they can stand up to wear and tear, but also that they look good. 
All-white sneakers are still a popular style of shoe, particularly for every day or casual wear. Canvas, platform, and sporty varieties are generally easy to match up with. 
Rubber sole, low ankle, suede canvas sneakers give a fresh summer look while being remarkably sturdy. Again, they are versatile and go with almost any outfit. 
A pair of white Chuck Taylors or Vans will never fail you. As classic sneaker designs, you know exactly what you're getting with a pair of gorgeous Golden Goose sneakers.
Summer Slides
Slides continue to deliver when it comes to summertime fashion. Whether you wear them to the beach, the pool, to the gym, or around your house, they're always on hand to provide comfort. 
Premium slides today are built for comfort and support. They might not be as versatile as a pair of sandals, but well-fitting slides aren't far off. 
As easy-to-wear slip-on, slides can be worn inside and out with almost any attire. An increasingly popular look is to match up your slides with colorful socks. This gives off a "home chic" vibe that most people can relate to this summer. 
Block Heels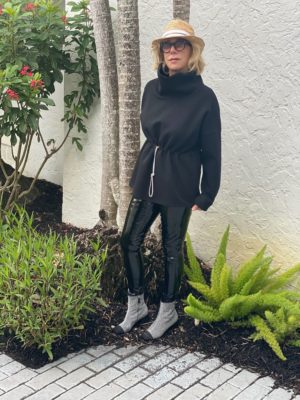 Block heels are back with a bang this summer. Emerging from the popularity of the chunky style of footwear in recent years, a huge range of shoe types are now coming with a block heel instead of those skinny ones you can hardly walk on. 
These shoes add a few inches and are sure to give you a pep in your step. Some of the coolest summer style block heels are on sandals, boots, and mules. 
Although they may not be the best option if you have a lot of walking to do, they look fantastic. They give off a summer vibe while representing style in Summer 2020.
XOXO,