If you're on the "coveted" wait list for the Chanel espadrilles, you maybe waiting for a while! It's not so easy to snatch a pair of the $650 must-have cotton of-the-moment flats with the iconic CC logo. For those of us who are unable to get on this "now closed" list, we have an adorable back-up espadrille! Thankfully, it's a lot cheaper by hundreds of dollars and just as cute!! We think you'll love the Soludos espadrilles.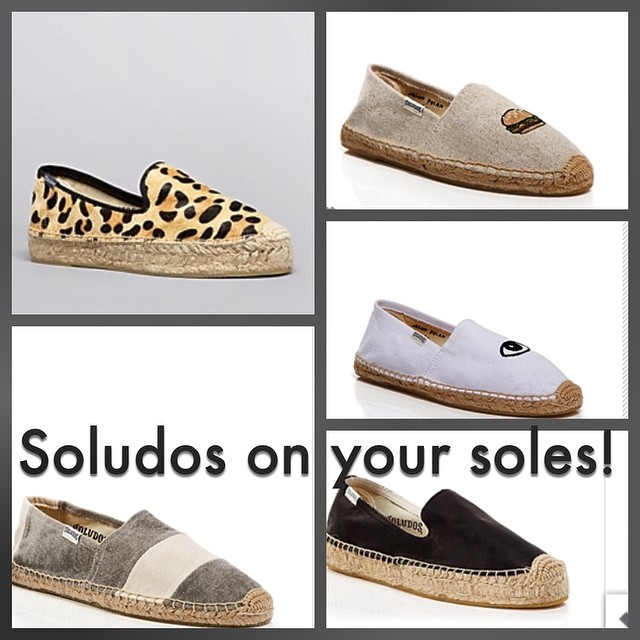 They come in a variety of colors, patterns and styles. They're so cute and reasonable, you may want to buy a half a dozen pairs! We love the ones that tie at the ankles and the pairs with the playful designs. Perfect flats for the summer, wearing to the beach, boating or hanging around and they're so comfy on your feet.
Who says you need to wear Chanel espadrilles to look cool? If you're ready to shop Soludos, check out the selection below or shop Soludos on Shopbop!

Espadrilles look great paired with shorts, jeans, swimsuits and leggings! Pick and pair and get creative!
I've just saved you tons of money or did I? AFGG shops the latest trends for you and me!
XOXO,