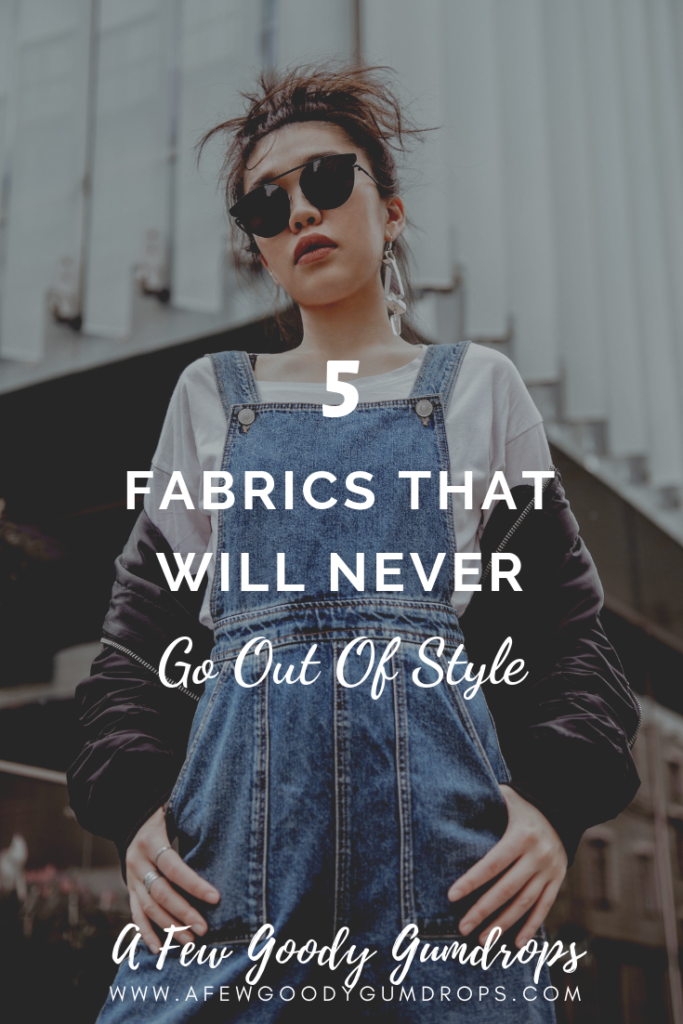 Everyone has their own personal style, be it rocker, punk, girly or a follower of fashion. Regardless, though, it can be difficult to stay on top of the current trends, stay faithful to your likes, while also investing in high-quality garments that won't break while break out bank accounts, too.
There are many fabrics for us to invest in, many of which reign supreme because of their robust nature and beautiful feel and look. If you want to make a proper investment in your wardrobe, consider the following fabrics.
Enjoy!
Denim
Denim was first produced in the 1800s and has been an important part of clothing ever since. From its humble beginnings as sturdy workwear, denim is now a staple fabric from which many garments are made.
Jeans are a staple and can suit all body shapes and styles. Are you grungy? If so, then a pair of black mom jeans or skinny jeans will suit you to a T, whereas if you're into statement pieces, then a flared jeans may have your name written all over them.
You can also invest in denim dresses and pinafores, as well as jackets.
Cashmere
This luxuriously soft fabric is made from the fibrous coats of Cashmere or Pashmina goats. Cashmere wool is around three times more insulating than sheep wool, meaning it is practical as well as stylish. Cashmere can be made into many types of clothing, from jumpers and jackets to hats and scarfs.
When buying cashmere, go for a brand that sources wool responsibly, such as from https://statecashmere.com. Not only will you be getting a high-quality product, but you will also be supporting a fantastic cause.
Tweed
Tweed is a woolen material that gets its name from the way it is weaved, producing a hardwearing fabric that was once mostly used as farming workwear and for outdoor country pursuits to help you stay warm.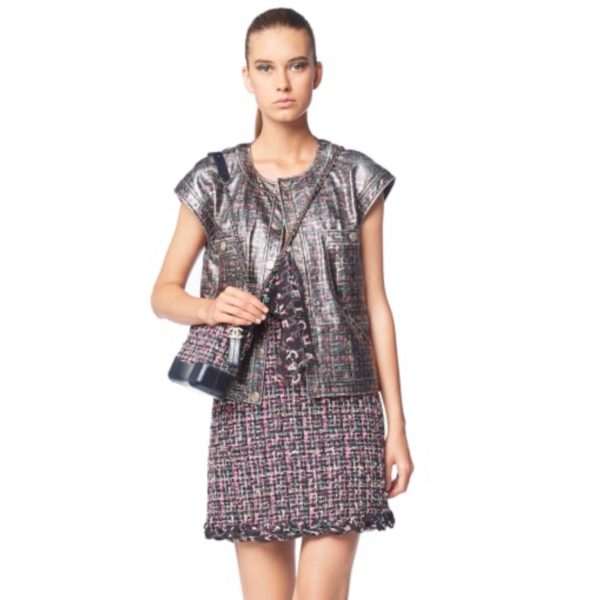 Tweed is usually associated with the UK, as well as middle class families and those who go fox hunting. However, you can wear tweed casually, too.
Linen
Linen offers a fresh and cooling experience, making it ideal for sweltering days underneath the burning sun. Made with a more open weave than cotton, linen is a cooling fabric that allows your skin to breathe, making it a popular choice for warm weather.
Linen is hard-wearing too, and some good quality pieces will last you for years.
Silk
Silk has always been known as a luxury fabric, made by weaving together the strands of fibers from silkworms, which they would use to make their cocoons. These special threads are one of the strongest natural fibers, and because it is made from protein it has qualities like skin. It is also less likely to cause allergies than other fabrics.
Smooth, soft, and, well, silky, this fabric can be worn for everyday wear, but also for nights out and special occasions. Be the bell of the ball in a silky dress.
All of these fabrics have something in common, and that is quality. Clothing made from quality fabrics offer better value for money, hold their shape well, and are built to last.
So, the next time you throw on your favorite pair of jeans or wrap your silk scarf, take a moment to appreciate the construct, history, and qualities of the fabric.