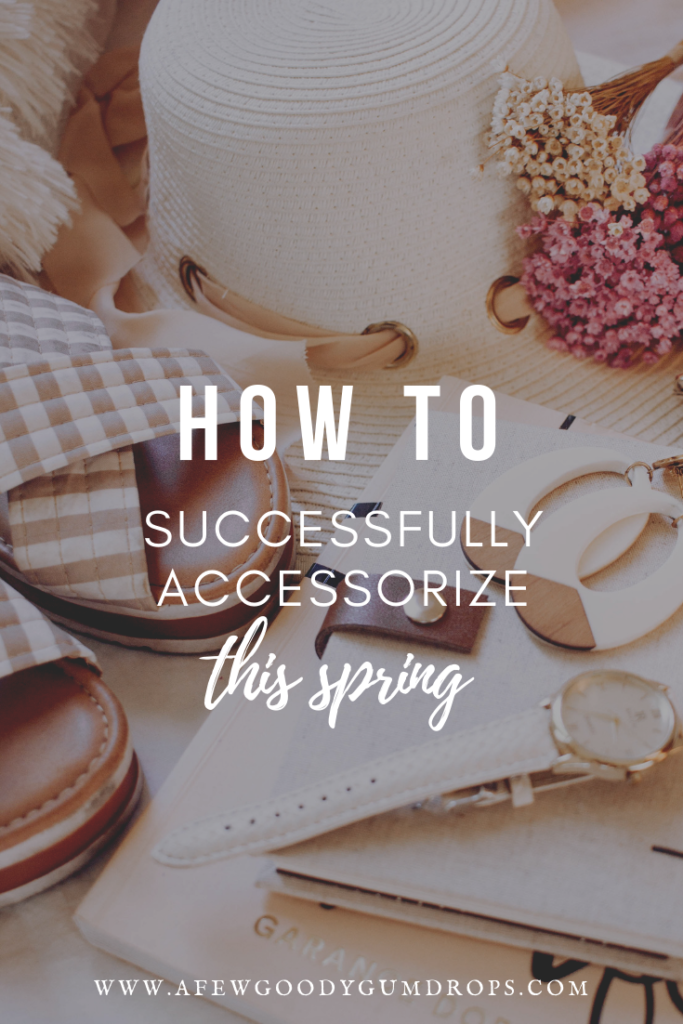 You might have a closet full of stylish outfits, but knowing how to successfully accessorize is the difference meh and finding the power to lift them to another level. While your clothing makes up the biggest part of what you wear, any accessories you add have a greater impact than you might think. Humans have been adorning themselves for centuries, but there is a right and a wrong way to do it.
Before You Accessorize – Budget!
If your wardrobe is in need of an accessory overhaul, then you need to know what your budget is going to be so that you can spend, spend, spend – or not! Websites such as Pigly.Com can help you to budget your current cash so that you know exactly what your accessories spending limit will be. You deserve to get out there and make your outfits look fantastic, but you can only do that if you know you have the money to do it. Your wardrobe choices should be affordable enough for you to not get into debt because of them. If you know what your budget is, shopping is going to be so much more fun.
Here are the foundations for successful accessorizing you really need to have a handle on if you want to do it right.
The basic must-have accessories are shoes, bags, and jewelry. Each one is just as important as the outfit you're wearing them with. Choose items that match your style and personality, and they'll make a big difference. If you're an accessorizing novice, you can start with matching shoes and purse. However, this is considered a bit old-fashioned, so don't stick with this for too long. If you want to add some pop to an outfit, use bright jewelry or gorgeous statement diamond drop earrings in order to successfully accessorize.
Do you know the best colors to wear for your skin tone? First, decide on your skin type and then try different palettes to see which tones and colors work best. If your skin is very dark, brighter accessories can be used for contrast. If your skin type is much lighter, you'll need to be very careful. Choose matching rather than contrasting colors as these will work best.
If you're forced to watch your budget when buying outfits, you should spend a little more on classy items of jewelry. Investing in a few select pieces means you'll be able to mix and match with cheaper, trendier items. If you're wearing an open-neck shirt, wear a chunky gold necklace. If your sleeves are short, you can easily add a bracelet or wear a luxury Panerai watch. There are plenty of ways to successfully accessorize this spring without breaking the bank.
Scarves are a Classy Accessory
One of the simplest and cheapest accessories to have in your closet in a scarf. Considered to be a very European accessory, there are so many to choose from. Wear one whatever the weather and for any occasion. If your wearing monochrome, a colorful scarf makes a bold statement. It's possible to wear a scarf in a variety of ways, so you don't need to have a big collection of them i order to successfully accessorize.  
Learn the art of contrasting your accessories to your outfits, and you'll be able to draw attention to certain parts of your body. There are no hard and fast rules as to which colors go well together in order to successfully accessorize. It's more a case of experimenting and seeing what works for you.
Makeup Can Also be an Accessory
If you feel the need to take a break from the usual accessories, try using makeup instead. It's not just makeup that can serve this purpose. Eyelashes, nail polish and hair extensions all do a grand job of accessorizing. With so many beauty hacks to take advantage of, there is no reason not to!
When you want to be sure you successfully accessorize, it's all about finding something that makes you stand out and feel comfortable. There are so many options it can be difficult to know where to start. To begin with, pick accessories that match your current style, and you'll soon feel confident experimenting with something bolder.