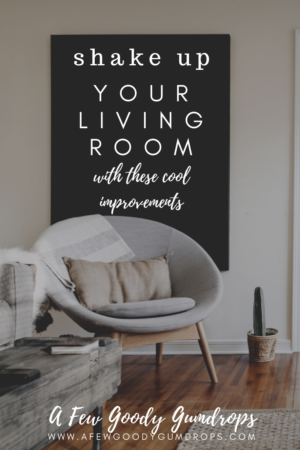 Renovating your living room from time to time can really enhance and remake your home. However, the cost of it all, as well as the time that goes into professional renovations, can nothing short of daunting – and sometimes, frustrating.
But you're in luck! There are so many do-it-yourself projects and ideas that are simple to follow and implement. What's more a DIY project, if performed with creativity and passion can easily rival those performed by industry professionals.
So, in this day and age, were technology and innovation as excelled boundaries of conventional thinking, you don't really have to waste your time and money calling in professional contractors or designers. There is no point in adopting that sort of upheaval, which by the way, could last for weeks! Fortunately, for you, I have outline some of the best DIY techniques and updates that will guarantee an aesthetically pleasing and functional living room.
Swap the Lighting!
Is it really possible to redefine your living room by just changing one lamp? Well, yes you can! Your living room is where your family gathers to watch movies, host parties, celebrate birthdays, have dinners, etc. It is an area where you kick back, relax and let all the negative energy flow out. The room communicates various aspects of the overall tone of your humble abode.
By just simply replacing your floor/table lamp with something an attractive, captivating and invigorating item, you can actually alter the entire look and feel of the room. For a more tenor or dramatic effect, try opting for something that has a bold or deep color – or go for something that has an oversized base or has a beautifully textured or patterned design.  
I'll throw in another DIY lighting tip that will transform your room – replace all your lighting fixtures. It doesn't matter whether your living room inspires a minimalistic, boho or Victorian style – getting overhead fixtures for your lighting will set a new living standard for your house.
Time for a Change in Color!  
Get a drop cloth and some paint brushes and dedicate an entire weekend to painting your living room fresh. Changing the color of your walls can add a significant difference when it comes to visual aesthetics, design and the overall aura of the room. Moreover, if you can't wait to renovate your living room but aren't sure if you should hire professional help, coating the walls with a fresh, rich and deep tone can truly leave an everlasting impression.
Go for bold colors and paint just a couple of walls to bring a snazzy and abstract change to your living room – or if you have time – just paint everything anew! You won't regret it, I promise you that.
Furthermore, if you're good at DIY projects, you can, at the same time, consider reupholstering your furniture, adding materials, textures, and patterns in contrast to the colors you're splashing your walls with. And don't forget your window blinds. Changing out your living room shades, even to another color can dramatically change the look and feel of the room.
Shaking Up The Accessories
Making small changes to all the necessary accessories can drastically enhance your interior design. And by accessories, I mean your murals, wall paintings, picture frames, window dressing, pillows, etc. The point is to unify everything in contrast with your living room. Thrift stores are a wonderful place to find breathtaking items and materials. You could also try your luck at estate sales.
If you're short on time, the best you can do is shift all the accessories around.  Another brilliant way of sprucing your living room is to creatively integrate some flora into it. Botanical decorations provide a fresh and earthy feeling and cheer to the room, especially when you're sitting in your accent chair, reading a newspaper and having a delicious cup of coffee. You can add a bit of color and texture to the pot materials and match it with the interior décor of the room.
Fresh Floorings
If you want to tackle a substantial DIY project, start with investigating everything that lies underneath those carpets. If you've just bought the place, it will be worth your while looking at the condition of the floors. If you have that "what the heck is this" impression on your face, starting with your living room flooring is the best way to enhance it.
Oh so the floors are concrete. Well, that really doesn't matter because you can still renovate it. All you have to do is pick some skills online and laminate the concrete floors with something exciting and invigorating. It's not rocket science.
Even if you're having second thoughts about touching the flooring, you can still wrap your head around smaller changes – like adding a beautiful rug or changing the carpeting to complement the fresh coat of paint on the walls.
Some Additional Tips!
Because I love you guys, here is a short list of some additional things you can do to transform your living room, take pictures and put professional designers to shame!
If you like coffee tables, I adore them, then best thing you can do is to add a pendant lamp, just above the coffee table, not too high. Pendant lamps add a degree of sophistication and make the room more intimate.

If you're into abstract decorations, fill one whole wall in your living room with a spectacular series of rectangular frames – this is if you truly want to make a huge impact.

Or you could add a one-off, large painting or mural.
Bottom Line
There is no limit to what you can do to transform your living room, save money on it and laugh out loud at how much people pay professionals to transform their homes. With these simple and creative DIY living room projects, you can really change the entire look and feel of your house!