The holiday season is coming to a close, which means festive nail polish! Much of the country has to deal with the less festive aspect of winter: bitter cold temperatures, snow, and slush. These can all put a damper on your winter looks. On the other hand, Valentine's Day soirees, weekend getaways, and date nights are still on the horizon. Who says that glitter nail polishes are just for the holidays? Add some pizzazz to your winter with one of these shades.
Deborah Lippmann has the perfect shade of  multi color glitter polish to brighten up any dreary winter day. Happy Birthday is one of the most popular glitter polish. It doesn't have to be your birthday! Ready to try?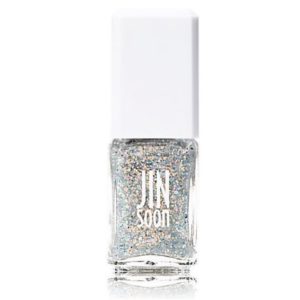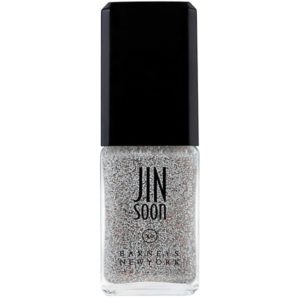 A cool silver topcoat from Jin Soon will accent any of your solid nail polishes. As the shade cures, it creates a replica of sand particles, whisking you away to the warmer days ahead. The all colored glitter polish which is a throw back to Andy Warhol is an exciting lacquer for your nails. Its long-lasting glitter shade is made using flecks of mylar that vary greatly in shape and color.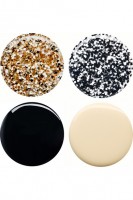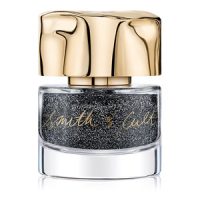 One of our faves is Smith & Cult's fabulous shades of glitter polish. We're over the moon with their gold and silver glitter polishes. Not to mention how chic the bottles are! I may do one hand in gold and the other silver. How dazzling will my hand look!
For an extra hint of panache, reach for a shade in Jin Soon's Monochrome Collection, which is inspired by the glitz and excess of the 1920s. As an added bonus, these shades are long lasting, chip resistant, and are formulated without harmful chemicals.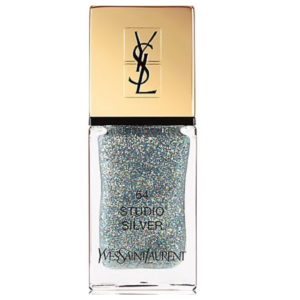 A similar style from Yves Saint Laurent, inspired by Studio 54, offers an iridescent shade reminiscent of the height of 1970s disco glamor. There's nothing like festive nails to get in the party mood. Pair your nails with a chunky heeled boot and a voluminous hairstyle to keep the look authentic without going full on go-go girl. Click the links to indulge sparkly polish to dazzle the winter festivities.
Essie your go-to glitter polish "Ignite the Night" would never be left out of the lineup! Click any of the links to indulge. Have fun painting your nails.
Complete the look with some serious eye candy…a sparkly Judith Leiber bag.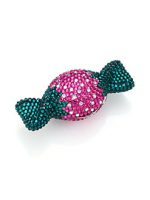 Loving this festive nail polish feature? Click here now for more of our favorite nail colors!