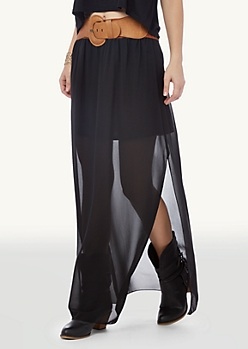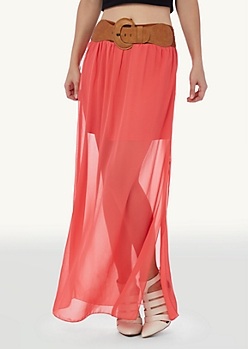 Maybe you're redoing your wardrobe, because you just saw your BFF wearing a ridiculously cool maxi skirt, and you feel like its high time to get a little fashion forward. Or perhaps you're shopping on a budget with cash you generated through a YouTube channel or crazy app that you've managed to monetize a bit. In either case, here are 3 enlightened and perhaps surprising tips for how to shop right — that is, to get what you want, look amazing and make your dollars (or euros or yen or what have you) go further.
1. Keep a wish list, and get a little obsessive about it.
How many times have you impulsively bought some garment at a store only to later have a panic moment about it later? "Gross, why did I buy this??" You let the piece languish in your drawer until you finally get over the guilt enough to give it away to Goodwill. Protect yourself from the harms of impulse shopping by creating a fashion wish list on your computer or phone. Add to the list whenever you're inspired. See something awesome on a website or at a party? Make a note of it to shop more purposefully later.
2. Go "beyond the mall."
Separating a teen from the mall is like separating a baby from its bottle or an entrepreneur from her cellphone. Ain't easy! But going beyond the mall is way worth it. You can find awesome deals, shop in advance, and break free from the "Man, I look the same as all the other girls" blues. For instance, while we're talking maxi skirts… you might want to swing by rue21.com and check out their extensive collection of maxis, like the Tribal Tie-dyed Soft Brush maxi skirt or Peach Small Chevron Roll Waist maxi skirt, both of which have a kind of Burning Man vibe without the "Burning Man vibe," if you know what I'm talking about. rue21.com offers basically an endless smorgasbord of maxis, including traditional solid roll waist skirts as well as southwest and Aztec/tribal-inspired fashion confections. If you can dream up a maxi skirt in your mind, rue21.com probably has it!
3. Invent looks!
Piece together a variety of looks to keep things fresh and interesting. Start by looking at how other people with a similar fashion sense switch things up. And purchase clothes that can mix and match in cool ways. For instance, getting back to our maxi skirt example, with the right skirt, you can create oodles of seasonal looks: beach-y, night-on-the-town, looking hot-at-school, etc. The results depend on what you pair the skirt with as well as where you're hanging out. The moral is: buy flexible outfits, and you can make more with less!