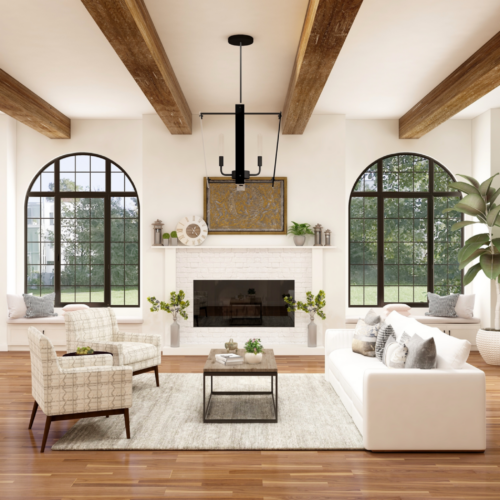 If you're eager to enjoy a slice of the good life, your home will play a key role. It's where you spend more time than any other while it is also your biggest asset that you'll want to share this luxury with family and friends.
Quite frankly, you can tell a lot about a person's style and personality from the aesthetic they've chosen and the condition of the property. While some projects can be addressed later, others demand instant attention.
Here are six of the best that you must address right away if you wish to maintain the luxury vibes.
Home Tech Upgrades
The modern home has evolved at a rapid pace in recent times, and technology is at the heart of those progressions. Investing in the latest devices to take your tech game to the next level will help your home stand out from the crowd. The ability to change the atmosphere of your home through voice commands, for example, is the surest way to go. Tools that automate daily tasks are ideal, too. As well as adding luxury to the property, you will have more time available to enjoy the stylish surroundings. 
For the ultimate levels of luxury, you should try to adopt tech features that most people won't purchase until they become more affordable. The new Apple Vision Pro is set to change luxury home living when it arrives.
Weather Damage
Adverse weather can damage the home in many ways. Sadly, it is very difficult to hide problems of this nature. This will inevitably lead neighbors to start talking while your home will lose its distinctive style. As such, items like roof repairs and driveway restorations cannot be left untreated if you wish to keep up the value of your home and its appearance. It may also be necessary to consider landscaping services. Putting precautionary measures in place for future weather damage is also advised. This will help you maintain the luxury style for years to come.

When weather damage enters the property, the odors and mold can cause severe disruptions to your life. Implementing effective steps for residential water damage restoration will soon get the home back on track. Until you do, upgrades elsewhere will feel futile. 
Uncomfortable Beds
You spend more time in the home than in any other setting mainly because you sleep there. Most people spend 7-9 hours asleep each night. Consequently, then, an uncomfortable bed will have a damning impact on your body and your quality of life. Finding a mattress firmness that suits your requirements is essential. You can also look at luxury features like cooling technology or adjustable features. Most people additionally find that bigger mattresses feel the most luxurious.
In addition to the mattress, you will want to find a comfortable duvet and pillow set. Wool and goose feathers are two of the most common choices. Ultimately though, it is a matter of personal opinion.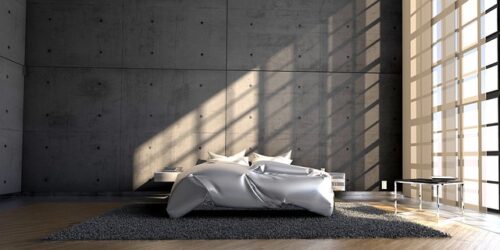 Inferior Artwork
When thinking about home goods that separate the best from the rest, artwork is a hot talking point. Classic artworks can truly elevate the elegance of your home. Abstract artwork is another immensely popular choice. Genuine originals or one-of-a-kind items will scream luxury. However, reprints of masterpieces from your favorite artist can work wonders too. Sculptures and other eye-catching pieces can be equally telling. They put you in a positive mindset when home alone and creating talking points for guests.
There's nothing wrong with the standard pieces that seemingly everyone has in their home. However, showcasing your exquisite tastes and ability to spot something that will make a room pop is the hallmark of a nicer looking home.
Inadequate Storage
When living in luxury home surroundings, it's very likely that you will have accumulated a lot of possessions. While artwork can certainly add some spice to the home, it's also important to celebrate your big wide spaces. Overcrowding your rooms can make them feel claustrophobic, which will ruin the intended vibe. Storing unwanted possessions is a welcomed move. For the best results, though, you must ensure that the home has enough storage. Made-to-measure wardrobes can help you successfully accomplish this.  
The basement, attic, or cellar can also be used to achieve this. Alternatively, you may find that hiring a self-storage unit is hugely beneficial. You'll get to keep the luxury possessions you want and maintain a spacious atmosphere throughout the home. 
Security Features
Building a luxury home is great but it will make your property a target for burglars, who know that a successful break-in will bring huge rewards. Therefore, you cannot afford to leave any potential vulnerabilities. Security measures start with adding CCTV cameras and alarms. However, you should take proactive steps to secure all doors and windows. Meanwhile, maintaining good visibility over the backyard will deter prospective intruders. Better still, it allows you to wake up and look over your land with pride.
You cannot achieve true luxury without feeling at peace inside the home. But when you upgrade the security features in conjunction with the other steps mentioned above, you'll feel better about your surroundings.
XOXO,