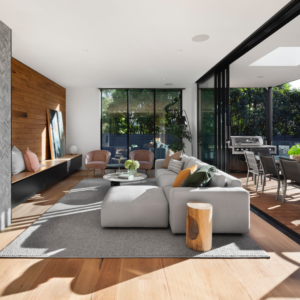 Dreaming of turning a rental property into something that looks and feels luxurious? I have the perfect solution – following these simple steps will get you there in no time! Whether you're a landlord or an investor, with my advice, your tenants are sure to be impressed by their new living space.
1. Get Help From A Residential Staging Expert: 
If you're looking to create a luxurious rental property, enlisting the assistance of a Residential Staging expert can be incredibly beneficial. Not only will they have an eye for selecting furniture, fixtures, and materials that make your space look top-notch, but they will  help you choose colors that work together to capture attention and evoke emotion from your visitors.
2. Research The Latest Trends In Luxury: 
To ensure that you are making the best decisions for your rental property, it is essential to research the latest trends in luxury real estate. By exploring what materials and styles are popular at this moment, you're able to form an inspired plan on how to revamp your own asset accordingly. Additionally, if possible, try finding images or videos of completed projects so you're able to get a better idea of the overall look and feel that you'd like to create.
3. Buy Quality Materials: 
When aiming to build something exceptional, nothing can beat the value of quality. Although it may appear like a hefty initial cost, investing in premium furniture and fixings will undoubtedly bring the utmost level of luxury to your property. And it can potentially increase the rent from prospective lessees! So be sure to examine items thoroughly when looking around so you can guarantee they possess that luxurious standard.
4. Utilize Unique Lighting: 
Illumination is essential for cultivating a luxurious ambiance in any space, and your rental property should be no exception. Investigate incorporating accent lighting, recessed lighting, or track lighting to add an extra layer of sophistication where appropriate.
5. Invest In Artwork: 
Artwork is a fantastic way to add personality and elegance to any area. Whether you buy one-of-a-kind artwork or have pieces specially commissioned, art adds value to your rental property in the long run and can be a lucrative investment! Just ensure that each piece of artwork complements the overall aesthetic of the place you are renting out.
6. Add Security Measures: 
To ensure the safety and well-being of your rental property tenants, never neglect to invest in superior security measures. This can include smart locks and surveillance cameras, which will not only maintain a secure environment for everyone involved but can add a more decorative look from within.
Put together a plan and gather the necessary materials, and transform your rental property into an opulent haven worthy of any high-end magazine! With some effort and dedication, you can make it happen. Best wishes as you embark on the journey to create a luxurious rental experience for yourself – or guests – to enjoy!
XOXO,