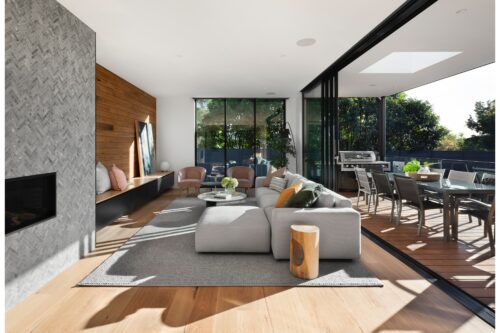 While you have worked hard to perfect every part of your home, there may come a point when you need to move out. You may need a change of scenery. Maybe it's time to downsize. Whatever the reason, you should ensure your home appeals to potential buyers. With that in mind, here are five essentials to help your property stand out from other options. 
Keep It Clean 
This point shouldn't have to be said, but you won't impress buyers if your home looks like a bull took a wild charge through every room and back. Keeping your home clean helps buyers envision themselves in the property and ensures an excellent first impression. You can start to clean and declutter as soon as you decide to sell your home and it might also be worth hiring a domestic cleaning service to take care of the dirt and the grime if you don't have time (or patience) to wash and leave your home spotless.
Get Ahead of Their Needs 
Someone looking for a luxury home may have their own ideas about how they want to improve the property, but you can make your house more appealing by getting ahead of their needs. Focusing on modern improvements, such as solar energy or smart toilets will get the buyer excited about purchasing the house because it means there are fewer improvements to make. These contemporary features could be the difference between receiving a bid and finding out the buyer preferred another property in the neighborhood. 
Go For Neutral Colors 
While you may prefer to fill your home with bright and bold colors like yellow or purple, these are not always ideal when selling a home. Although the buyers can paint over your designs, they may prefer to have a cleaner slate. Because of this, choosing neutral colors, such as beige or off-white can make the home feel newer, giving the buyer more options for how they want to add their touch. The same can go for furniture, but rather than get rid of your elegant pieces, a modest throw should prevent too much unwanted attention. 
Pay For A Home Inspection Early
The last thing you want to do is agree on a sale only for it to get delayed because the home inspector discovered an array of issues. Learning the pros and cons of getting a home inspection before you receive an offer allows you time to fix any significant problems. Often, these issues are minor, but you could learn about structural problems that demand immediate repairs.
Remove Personalized Decor 
Every buyer wants to imagine themselves living in the property they view. They won't be able to do this if the walls are plastered with family photographs and trinkets. Once you have received a thorough inspection report, remove any pictures or photographs from the walls to make the house ready for viewing to increase the chances of the buyer loving everything they see. 
Curb Appeal 
You need to set your home up to impress buyers when you sell it. Since you have put so much love and care into designing the home of your dreams, you can let the property do the talking, but it always helps to consider what the buyer wants and needs to give them an even bigger reason to put in an offer.