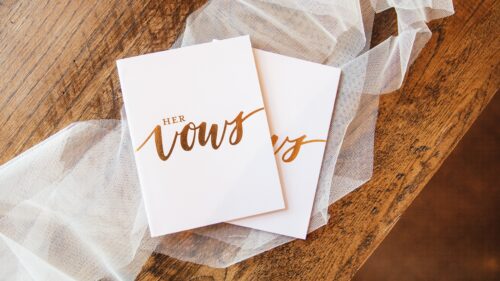 Renewing wedding vows is a cherished tradition that holds deep meaning for couples as they commemorate marriage milestones or special anniversaries. Interestingly enough, vow renewal ceremonies can be conducted at different intervals. It isn't uncommon for couples to choose to renew their vows to celebrate big wedding anniversaries, such as 10, 15 or even 25 years. Yet, that being said, more and more couples opt for for renewing their vows after an important milestone, whether it is because they have had children, they've overcome a difficult period in the relationship, or feel encouraged to celebrate their love after marrying one of their children. Truth be told, you do not need an occasion to renew your wedding vows. Sometimes, it is nothing more than a celebration of love and duration, and this is enough in its own right. 
The advantage of renewing your vows and inviting your loved ones to attend the party is that you can see it as a second wedding. This can become your opportunity to create the luxury feel you maybe couldn't afford at the time you got married, or to throw a new version of your first marriage ceremony. 
Let us delve into the realm of high-end luxury, offering insights into the art of renewing vows with a focus on creating an unforgettable celebration of enduring love. 
Make luxury the highlight of your vow renewal
When renewing your vows, one of the most captivating ways to symbolize your enduring love is through the acquisition of delicate, luxury jewelry, such as the exquisite piece from Mark Broumand handcrafted jewelry. Delicate pieces crafted with utmost attention to detail can become the centerpiece of your vow renewal ceremony. 
It also makes sense to change your wedding rings to match your new style after a few years. Sizes change, including finger size, and personal preferences evolve. Therefore, new jewelry could be breathing new life into your commitment while embracing the unique touch of expertly handmade jewelry. 
Designer accessories for unforgettable glamor
While clothing style may change over the years, designer accessories have the enduring ability to elevate any ensemble, long after they were once released. Opt for powerful statement accessories from renowned designers, such as intricately designed clutches, embellished pieces, or elegantly sparkling shoes from everyone's favorite Italian designer Bottega Veneta.
Additionally, you will also find it a lot more convenient to repurpose accessories for future events, ensuring they remain forever treasured keepsakes of your renewed vows. On the other hand, designer outfits may be more difficult to rewear without a special occasion.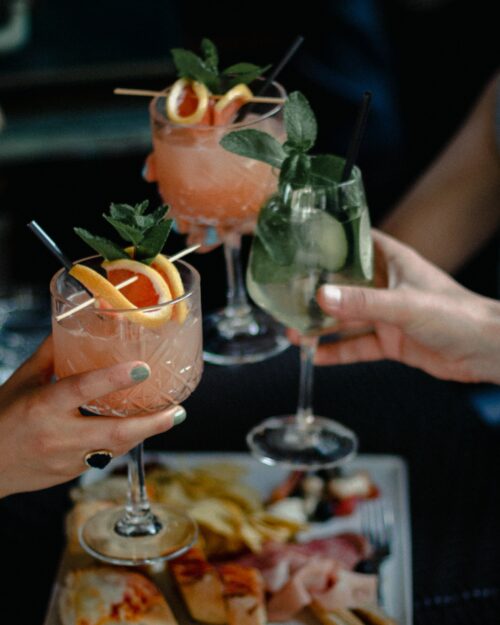 Indulge in gourmet delights and signature cocktails
No luxury vow renewal celebration is complete without an exceptional culinary experience. Enlist the services of a renowned caterer who can create a bespoke menu featuring exquisite delicacies prepared with the finest ingredients.
You may want to consider incorporating a tasting menu that pairs gourmet dishes with premium wines and craft cocktails if you are planning a small and intimate party with only a selected few. This can help design a sensory journey that will be remembered by your guests for years to come. 
Renewing wedding vows is an art form that empowers couples to celebrate their commitment while indulging in the finest luxuries. Every aspect of the vow renewal celebration contributes to a truly unforgettable experience. Embrace the art of renewal and transform your milestones into a high-end luxury affair. 
XOXO,