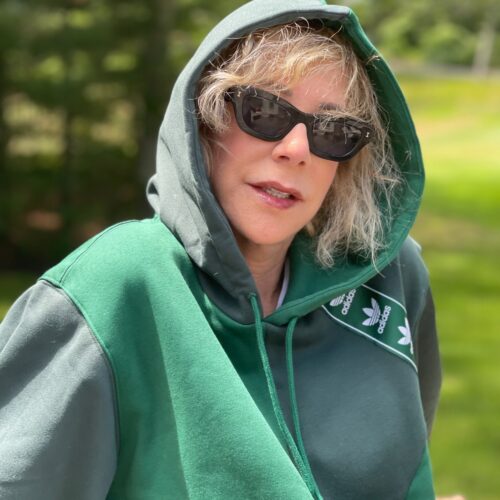 I've always been a major sports enthusiast. During the Pandemic my love of sports and my true style of dressing came into play more than ever and gave me the ability to just wear athletic style clothing which I still love wearing!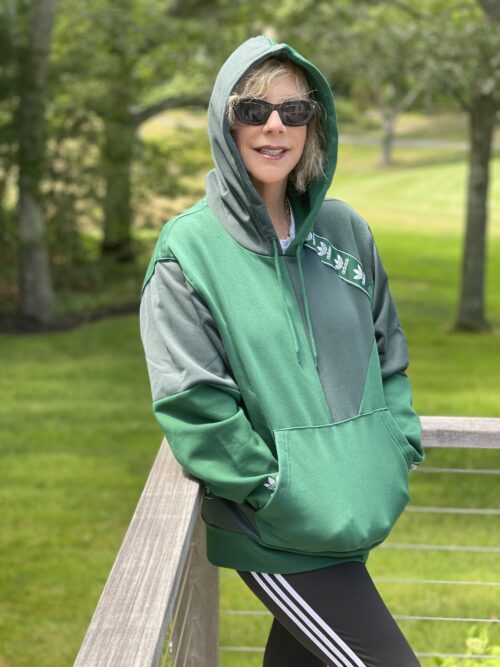 Here's My Story:
Every morning I'm out the door and off for a run. I like running in the morning when it's quiet, birds are chirping and I can carve my own path without running into anyone. My best runs are in the fall and spring. The air is crisp and fresh feeling. I do run a lot in the summer as I like to sweat and it feels good. I'm also a health nut so exercise is essential for me. Fashionable running shoes and stylish workout clothes are a major part of my run.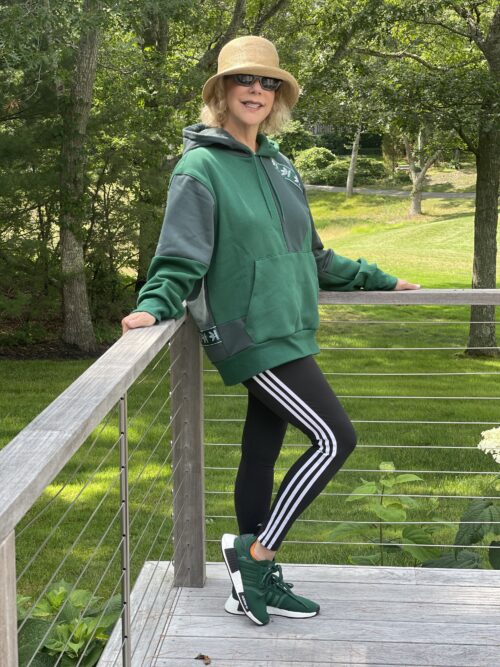 Good running shoes are so important for my feet. I had bunion surgery about eight years ago and I never want to have that excruciating painful surgery again. I'm super particular about wearing comfortable running shoes with good ankle support.
After trying numerous pairs of running shoes I've found the best match for me…the adidas ultraboost. They are incredibly comfortable, easy to wear and very fashionable. Being a fashion blogger, I picked the most happening color…forest green! I just had to have the matching sweat-shirt. I prefer a roomier fit especially so I can layer. If you want this style you're the ideal candidate for the oversized look. Of course I had to have the hoodie incase it's cold outside, raining or drizzling. The ultraboost running shoes come in a variety of colors and are so fashion forward.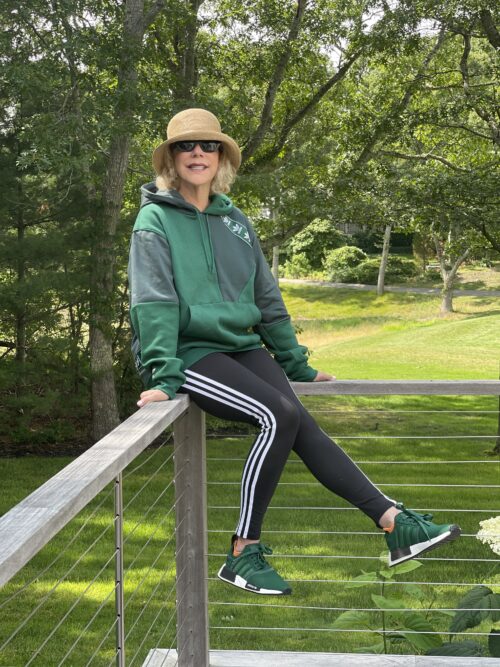 I've compared many pairs of running shoes. I'm finding adidas running shoes offer everything in a supportive, comfy running shoe and of course a very cool design. The samba style running shoes are also super comfortable and look great with the adidas three stripe track suits or leggings. I bought the traditional pair which makes this a winning combo.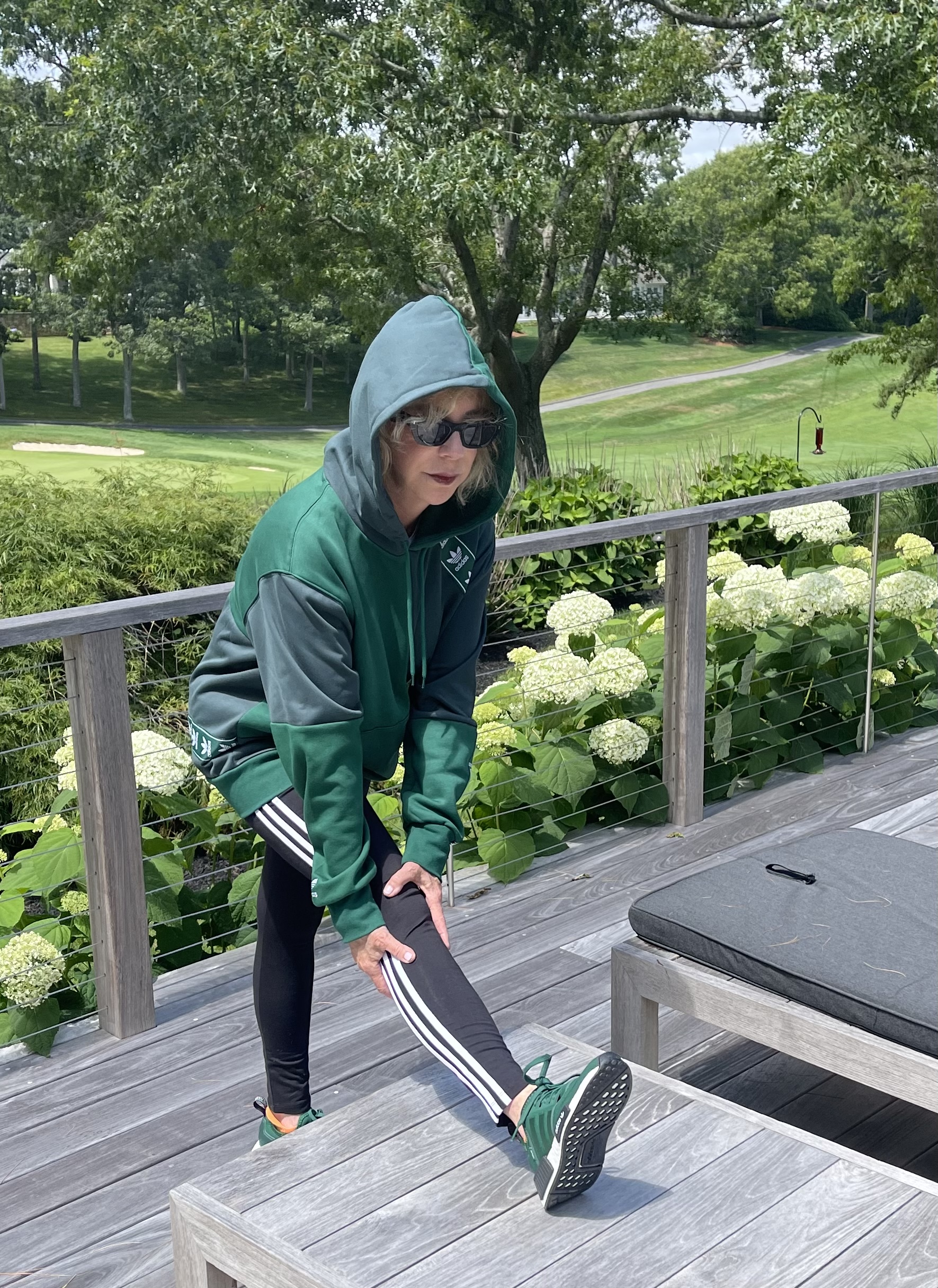 I can't always run but at times I slow my pace down with a fast paced walk wearing my Fitbit to make sure I'm on the move. I'm never on the move without my adidas running shoes.
Adidas has so many great collaborations featuring such brands as Ivy Park, Prada, Stella McCartney and more. I'm hoping to score some Balenciaga adidas pieces.They are as chic and high styled as sportswear can get.
If you're on the move any of the adidas pieces offer everything you're looking for in athletic wear. I've already been turning heads in my adidas forrest green ensemble. Exercising is not just about running, walking or working out. It's also about looking the part. That's my story and I'm sticking to it.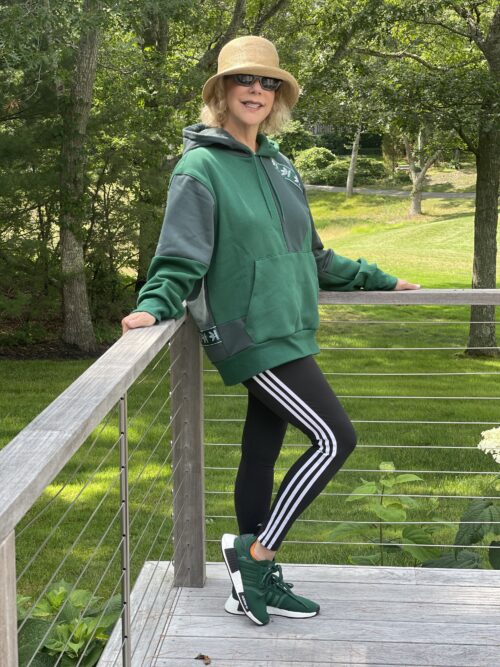 XOXO,