We're totally intrigued by the exciting direction Bottega Veneta is taking this season. Dazzling accessories are on the scene! Put your glamour on and start turning heads. What's more fun than strolling around town while showing off the latest in designer Italian accessories? Nothing! Find out for yourself when you leave the house decked out in these glamorous looks straight from Milan.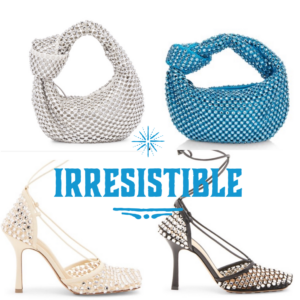 Jodie Intrecciato Leather Clutch Bag
Futuristic styling combined with luxury Intercciato-woven leather: what's not to love? With enough space for a phone, keys, and a couple of other goodies, this iridescent clutch is a must when you want to make an impression. Check out the iconic eye-catching gold knot clutch! 
Wardrobe 02 Stretch Sparkle Pump Sandals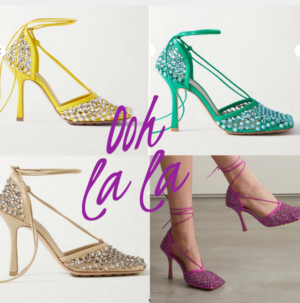 Literally stepping out in style has never looked better thanks to these stunning pumps. Leather and lace are always a winning combination, but adding crystals to the mix never hurts. Magnificent black-tie shoes but if you have the urge to wear them to Starbucks then go for it!  The white crystal pumps are waiting for you! Freshen up your look with tons of crystals!
Parakeet Earrings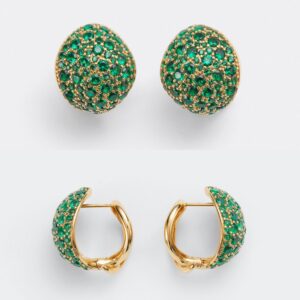 Bland earrings are for the birds, but that didn't stop Bottega Veneta from naming these emerald-green beauties after a precocious feathered friend. This eye-catching design makes the most of 18-karat gold-plated silver, but rich green is the real showstopper.
I love these very high styled glittery picks plus all the sparkle and pizzazz. The best is you can easily wear casual or to a formal event. Pair with R13 jeans and a black tee or a chic sun dress for an "undeniably unique" look. Click any of the links to shop these dazzling chi-chi pieces!
XOXO,