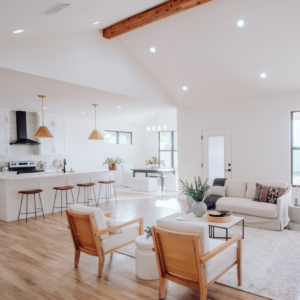 Are you considering making changes in your home? Structural renovations can be the ideal way to spruce up and modernize the space. Even if you have experienced DIY construction, taking on such a large-scale project on your own can seem overwhelming.  In this blogpost, we'll cover the fundamentals of preparing for major structural changes in your house: from creating a plan and budgeting for materials to finding an experienced contractor.
Develop Your Plan:
Before starting any renovations, it's essential to create a strategy that clearly outlines the scope of work and anticipating any potential issues. Start by considering what purpose the renovation will serve–are you adding extra square footage or giving existing rooms an upgrade? Knowing what purpose each area of the home serves can help structure it appropriately. Furthermore, factor in the timeline for completion as well as expenses  and resources needed for success.
Assessing Your Home Structure:
Before beginning renovations, it is important to assess your home and identify any potential issues that need attention. Look for signs of structural damage like cracks in the foundation or walls, and ensure the building meets all local safety codes. Furthermore, if you plan on doing Ceiling Removal or other major changes, ensure those areas are structurally sound. Likewise, any changes made to plumbing or electrical systems should always be discussed with a professional first as any issues with these essential systems could have serious repercussions and should be handled carefully.
Understanding Building Codes and Permits:
Before undertaking any structural changes to your home, it's necessary to understand building codes and obtain necessary permits. Building codes differ by region, so research local regulations to make sure everything meets code before you start work. Failing to do so could result in hefty fines or having to undo all of your hard work. Moreover, if any special permits are needed for the renovation, be sure to apply for them promptly.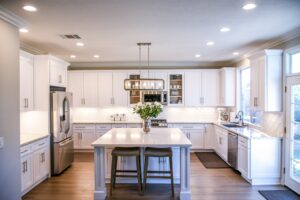 Estimating Costs and Budgeting for Materials:
In addition to hiring a contractor, it's essential to factor in the expense of materials used for the job. Depending on its scope, this could include items such as lumber or drywall as well as specialty items like flooring or lighting fixtures. To get an accurate estimate of costs, compare prices from different suppliers and consult experienced contractors about what materials they recommend for the job. Furthermore, budget extra money in case any unexpected issues arise during construction.
Preparing Your Home for Renovations:
After mapping out your project and obtaining all necessary permits, it's time to start prepping your home for renovations. This includes taking away any furniture or other obstructions in the way of construction as well as setting aside a workspace where contractors can store tools and materials without getting in the way. Moreover, if you plan on staying home during renovations, cover surfaces with drop cloths and block off areas like bathrooms or kitchens with tape to avoid dust from entering those spaces.
Finding the Right Contractor:
One of the final steps is finding a qualified contractor who can bring your renovation dreams into reality. Begin by asking people in your network for referrals and doing extensive research on potential contractors' backgrounds. Moreover, make sure they're properly licensed and insured as well as experienced with what type of work you require. Make sure all agreements are written down and spelled out before signing any contracts or handing over deposits.
Finishing Up: Tips For a Successful Outcome:
When the work is finished, take some time to inspect your home and make sure everything looks as you had envisioned. Check for any signs of poor craftsmanship or missing materials, as well as testing fixtures like plumbing and electrical outlets to confirm they function correctly. Furthermore, clean up the job site and discard any debris or waste before officially declaring your renovation complete.
Renovating a home can seem like an overwhelming endeavor, but with proper planning and research it can also be quite rewarding. By following these seven steps, you can guarantee success for your renovation project. With careful preparation, an understanding of timelines and budgets, and no delays along the way your house will look and function better than ever in no time and you will finally have your dream home!
XOXO,