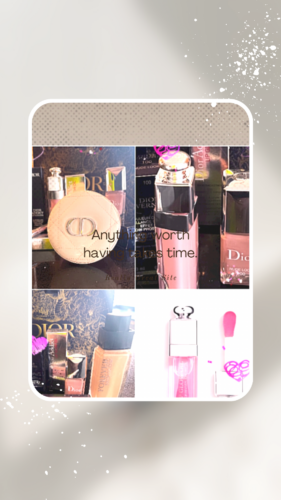 My Makeup Routine: Secrets to Creating a Fresh, Dewy Look
Any stylish look can take a quick step up with the right cosmetic products. Ideally, you'll strike a balance between finding a look that lets your personality shine through — but is also quick and easy to apply. I've experimented through the years to find a routine that works for me.
No one approach is right for everyone, of course, but there's nothing wrong with finding inspiration from others. To that end, I've provided my step-by-step makeup routine, along with the products I'm currently loving.
Step 1: Chantecaille Rose de Mai Face Oil
A solid skincare regimen is the number one solution for fine lines, but cosmetics can also make a difference. I don't want my concealer or foundation to settle into any creases, so I use a botanical face oil from Chantecaille to hydrate and refresh my skin. I want a dewy look rather than matte, so this product is a must-have.
Step 2: NYX Bare With Me Concealer Serum
If I'm feeling tired but want to look bright and chipper, there's no substitute for my beloved concealer from NYX. This gentle product is incredibly easy to blend but also provides moderate coverage and plenty of hydration. Add this step to your regimen if you want to achieve a no-makeup look.
Step 3: DIOR Forever Foundation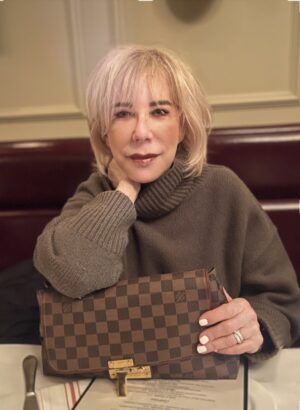 The ultimate goal with a quality foundation is to score full coverage without settling for a caked-on appearance. DIOR is always my go-to for foundation, as the brand's products allow me to navigate fine lines with ease. The Forever Foundation is a must-have for every markup arsenal. The right makeup brush is also crucial; I adore DIOR's dual-fiber backstage brush.
Step 4: DiorShow Brow Styler
Well-manicured brows accentuate the eyes while creating a polished look. I use an ultra-fine solution from DIOR to achieve a full, yet natural look. If you tend to struggle with shaping or filling in your brows, this is the product for you.
Step 5: DIOR Liquid Eyeliner
Once my face is glowing and my blemishes are concealed, it's time to make my eyes pop. There's no better tool than DIOR's liquid eyeliner. I'm all about low-effort application, which is a definite perk for this product: the line always goes on perfect, with no smudging whatsoever.
Step 6: DiorShow Mascara
A coat or two of mascara always makes a world of difference, even if you skip most of the steps in this guide. DIOR provides lots of volume but no smudging with its buildable mascara, which packs a punch by defining each and every lash.
Step 7: DIOR Forever Couture Luminizer
A rosy glow can elevate any look, but I'm not a huge fan of blush. Thankfully, there's no need for it, as I'm able to recreate the effect with DIOR's Forever Couture Luminizer. It's no secret that I make every effort to keep my skin hydrated — so I'm pleased to report that this luminizer preserves this hydration, rather than causing my face to look cakey.
Step 8: DIOR Addict Lip Glow Oil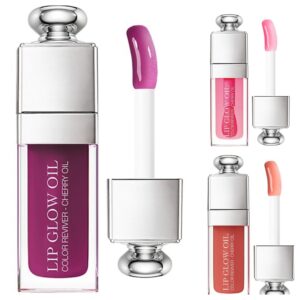 Clearly, I love all things dewy and glossy — so, of course, lip oil is my go-to. It keeps my lips looking plump and hydrated. I love to add a little pop of color but also appreciate that this DIOR product allows the natural look of kissable lips to shine through.
Any solid makeup regimen will require a bit of experimentation, so don't hesitate to play with these products or swap them out for your own personal favorites. If, like me, you want to look hydrated and healthy, you can count on these favorites to give you that gorgeous glow you crave.
There you have it! Shop my favorite products!
In my opinion Dior has the best makeup.
XOXO,