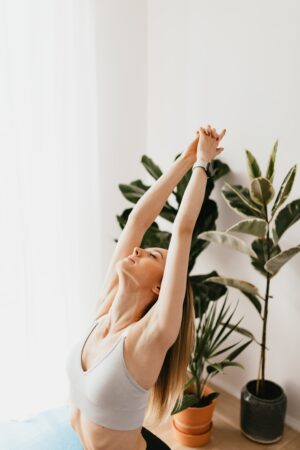 While many people hit the gym to shed pounds, build muscle, or improve their overall health, the aesthetic benefits of exercise often go unnoticed. For the stylish and sophisticated, looking and feeling beautiful is just as important as being healthy. 
Below we'll explore the various ways exercise enhances your appearance, transforming you into the epitome of elegance and grace.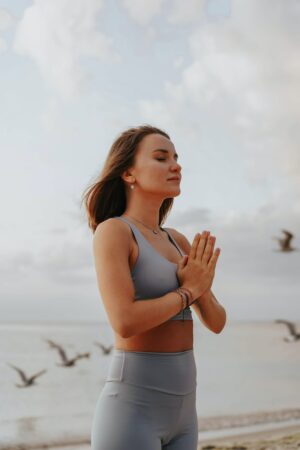 Glowing, Radiant Skin
Regular exercise increases blood flow, providing your skin with a healthy dose of oxygen and nutrients. This improved circulation helps flush out toxins and encourages collagen production, resulting in a radiant, youthful complexion. Moreover, moderate sweating during a workout can help unclog pores and reduce acne breakouts, leaving you with clear, blemish-free skin.
Reduced Signs of Aging
Physical activity has a profound impact on the aging process. Exercise helps combat age-related muscle loss, keeping your body looking toned and defined. Additionally, it promotes a healthy hormonal balance, which can help delay the onset of wrinkles and sagging skin. To maintain a youthful visage, incorporate a mix of cardio, strength training, and flexibility exercises into your routine.
Luscious Locks
A healthy scalp is the foundation of beautiful hair. Exercise stimulates blood flow to the scalp, ensuring that your hair follicles receive the necessary nutrients for growth. Regular physical activity can also help manage stress, which is a known contributor to hair loss. So, lace up your sneakers and say hello to a thicker, shinier mane.
A Confident Posture
Good posture is the hallmark of elegance and poise. Exercise, particularly strength training plus activities like yoga and Pilates, can help you achieve better alignment by strengthening your core and improving your flexibility. A strong, supple body allows you to stand tall, exuding an air of confidence and refinement.
Bright, Sparkling Eyes
The eyes are the windows to the soul. Regular exercise can make them shine even brighter. Improved circulation from physical activity can reduce puffiness and dark circles, while endorphins released during exercise can help combat stress-induced inflammation. With a consistent workout routine, your eyes will appear brighter and more awake, reflecting your inner vitality.
A Sculpted Silhouette
Regular exercise not only helps you achieve a healthy weight but also sculpts and tones your muscles, highlighting your body's natural curves. A well-balanced fitness routine that includes both cardiovascular exercise and resistance training – like a Fitness 19 subscription can offer-  will help you attain a more defined, statuesque physique.
A Flawless Smile
Believe it or not, exercise can contribute to a stunning smile. Studies have shown that physical activity can reduce the risk of periodontal disease by lowering inflammation in the body. Plus, exercise-induced endorphins can improve your mood, making you more likely to flash those pearly whites.
The Inner Glow
Lastly, the beauty benefits of exercise extend beyond physical appearances. Engaging in regular physical activity can boost self-esteem and elevate your mood, thanks to the release of endorphins. This inner confidence and positivity shine through, enhancing your overall allure.
So there you have it; an active lifestyle offers an array of benefits that elevate your appearance and help you embody the essence of beauty. From radiant skin to a confident posture, exercise is the ultimate elixir for looking and feeling your best. Embrace the transformative power of physical activity and enjoy the journey towards a more beautiful you.