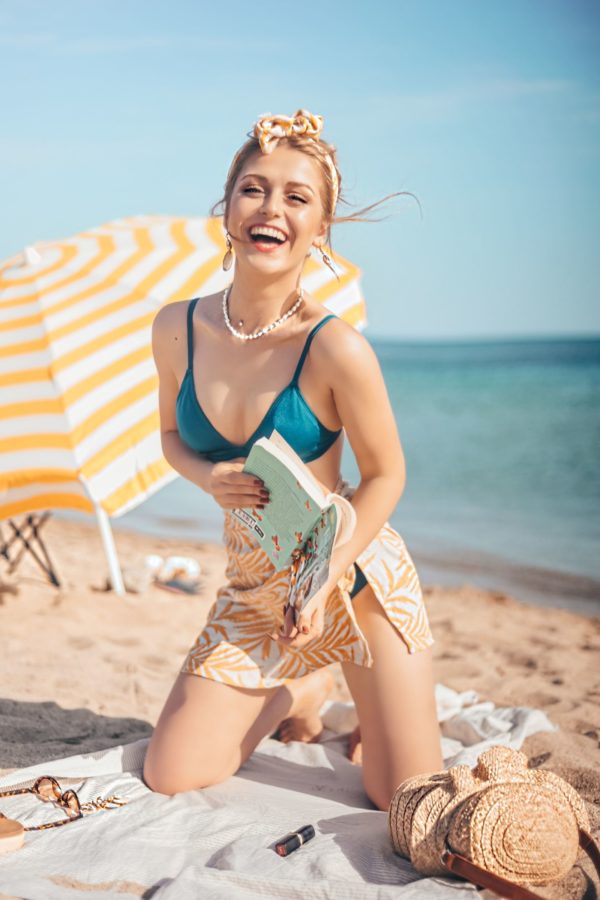 Most people tend to take their vacation during the summer months, but there's much to be said for going away during the winter months. And especially if you live in Boston or anywhere in the northern part of the USA, where things can get bitterly cold. When the temperatures hit freezing, you'll be on-board with the idea of flying south to a tropical island.
While you'll only have the sunshine and beach on your mind, remember that you'll have your part to play, too — and that means looking as stylish as can be. In this blog, we're going to look at some tried and tested tips that'll have you looking your best when you're on your winter getaway. The sunshine and summer-vibes will be a far cry away from the chill of the winter season, after all. 
Loose and Natural Materials
Winter sun style isn't just about looking good. That may be the priority, but there are other things to consider too, such as your comfort. As such, you should aim to find clothes that will both make sure that you're photo-ready and ensure that the heat of the destination doesn't become too much to handle. Natural materials will be your friend—for example, linen and cotton. If you can get loose-fitting clothing made of these fibers, then you'll have the perfect winter vacation look. 
All the Accessories
One issue with going to a sunny destination is that, well, you don't wear that many clothes! Especially compared to fall and winter and that means that there's only so much of a statement that you can make with your regular clothing. For this reason, accessories are your friend. In fact, they're more than a friend: they're a soulmate. So look at loading up your luggage with wonderful and colorful accessories. Of course, things like sunglasses and hats will already be included, but you can take things further. You can look at belly rings shop the selection, or ankle jewelry. One of the fun things about going on vacation is that you can play with your sense of style a little, so don't be afraid to be a little bold with your winter vacation look.
Prints and Colors
It's not just with your accessories that you can be a little brave, of course. There's room to get playful with your clothing, too. You might want to keep things relatively plain on a day to day basis when you're at home, but when you're away, it's worthwhile stepping things and bringing some colors and prints into the equation. It'll give you the perfect winter vacation look. 
Invest in New Swimwear
Do it! Swimwear does last some time, but it's always worthwhile buying a new bikini before you go away. You can relegate your old costume for use when you're at home. But when you're away, you'll be wearing your swimsuit every day, for hours on end. It's worthwhile pushing the boat out and making sure that you look the part. A top-quality bikini and big hat is always a winning combination and perfect winter vacation look.
XOXO,