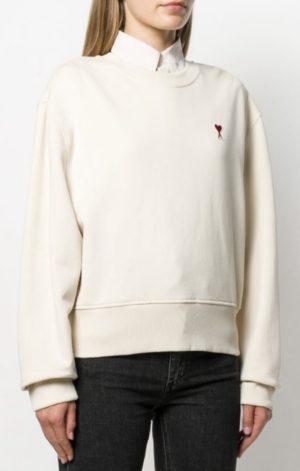 Bringing a comfy and versatile look to fall wardrobes, Ami Paris provides accessible styles that are perfect for lounging around the house but can also be dressed up enough for running errands or hitting up the town for a casual night out. Sweatshirts were the most sought after item during the Pandemic and still remain that way! This look has now become the "new normal" or also referred to as "quarantine couture". Where are any of us going that we need to be dressed up? Give me a comfy effortless look, a sweatshirt, no makeup a mask and I'm good! Here's one of my favorite (small logo patch) easy-to-wear sweaters…the cardigan.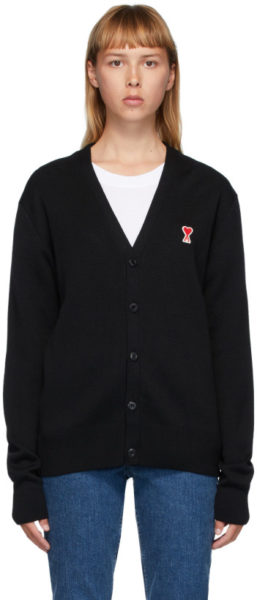 Ami Paris De Coeur Logo Patch Sweatshirt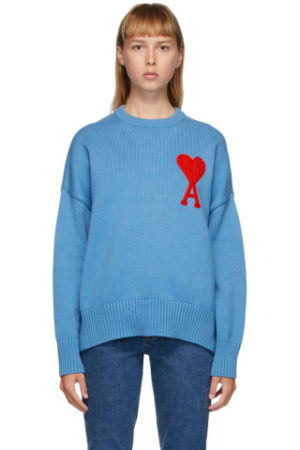 Blending the look of a classic letter sweater with the comfort of an oversized sweatshirt, this crewneck style includes a ribbed trim and a prominent heart logo patch.
Ami Paris De Coeur Intarsia Wool-Blend Sweater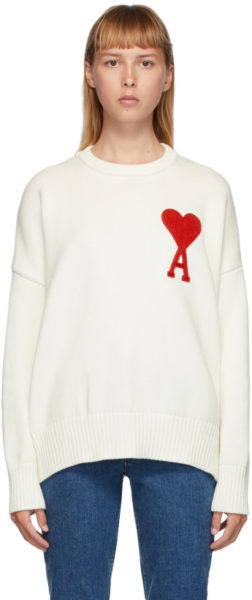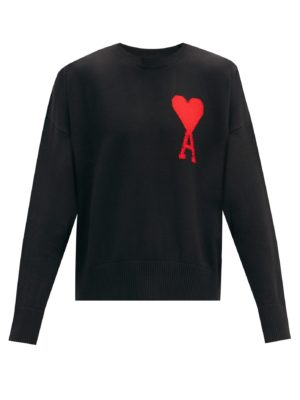 Pair the best elements of sweaters and sweatshirts with this cozy, yet contemporary style, which uses the intricacy of intarsia to deliver the brand's signature logo. Loving the white sweater, too!
Ami Paris De Coeur Long-Sleeve T-Shirt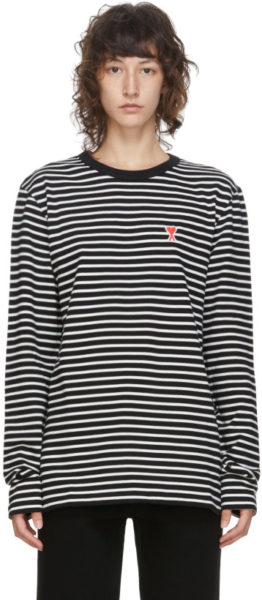 Featuring a pullover style complete with dropped shoulders and a contrast logo, this surprisingly luxurious long-sleeve shirt or short sleeve tee will quickly become your relaxed go-to for the autumn season.
Looking for a comfy relaxed sweatshirt? Click any of the links to indulge! You'll love the comfiest feel and the line is fabulous. Just ask us. Nothing like a comfy terry hoodie. Be sure and take a look at the men's line.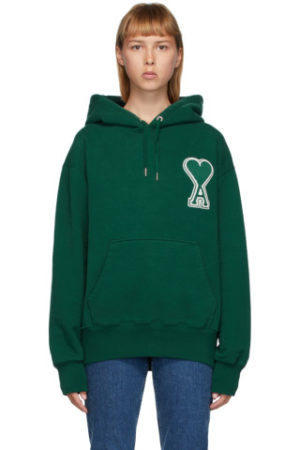 Loving these Ami Paris comfies? Click here now for more about our favorite designer sweatshirts!