We've all come to love Shopbop's end of the summer sale. This incredible event will take place from Monday 8/17 to August 19, 2020. Offer expires at 11:59pm PST. Scroll down for more info on the latest Shopbop Sale!
As luck would have it you get an extra 25% off select sale styles for UP TO 70% OFF! A few of my personal favorites from this Shopbop sale are in the neutral palette such as pieces from Deveaux, Ulla Johnson, ALC, Sea & more top designers. My neutral picks are elegantly stylish with a sassy edge.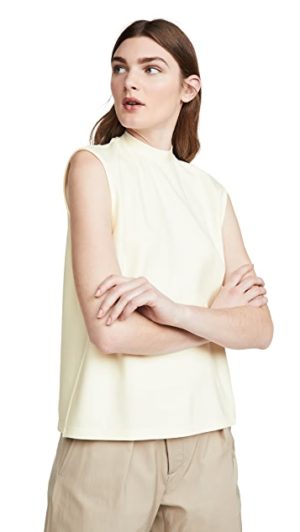 Use code TAKE25 when checking out. The off white tank from Deveaux pairs with any of the pants featured in the post.
Many of us wait for Shopbop's end of the summer sale. We certainly do! We're sharing some seasonless, timeless and "where it's at pieces". I'm sure you're ready to dive in and start shopping. Ulla Johnson's winter white can been worn all year. No longer is white a no-no after labor day. Great detailing on the pants.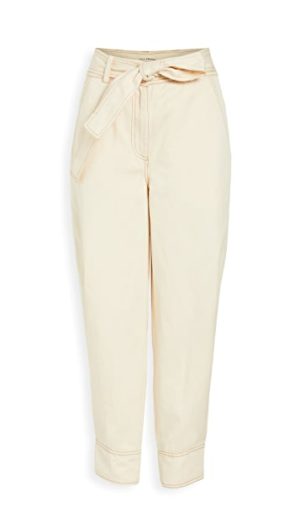 I'm personally loving creams, whites and khakis. Here's a pair of ALC khaki pants. Great look for fall and pairs perfeclty with sneakers or ankle booties.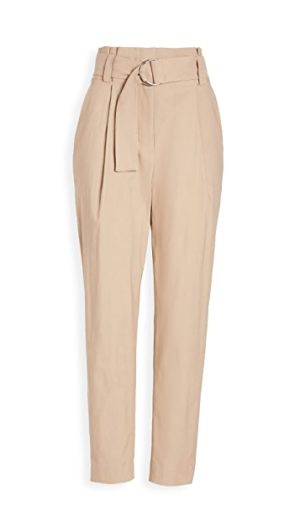 Vince has more of a tonal look asymmetrical look. Their color combos and styles have a look of their own. The cropped silk pants pair perfect with sandals sneakers and ankle booties.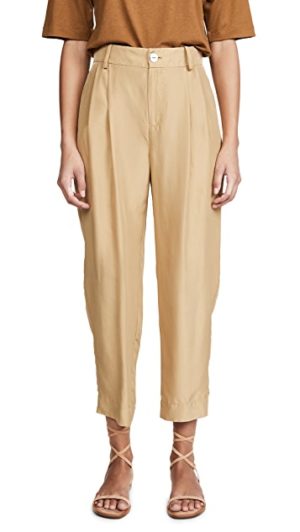 I'm truly obsessing over Sea's pleated khaki trenchcoat. I've wanted Sea's trench for so long! Sarah Jean and Adam (my two writers) you know how much I wanted this. I can't believe its on sale!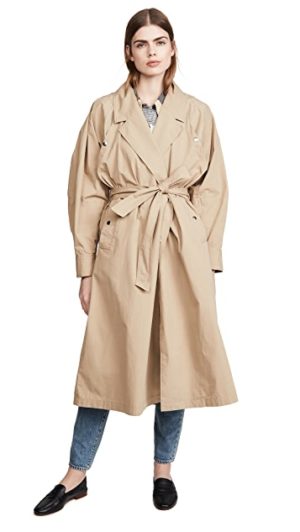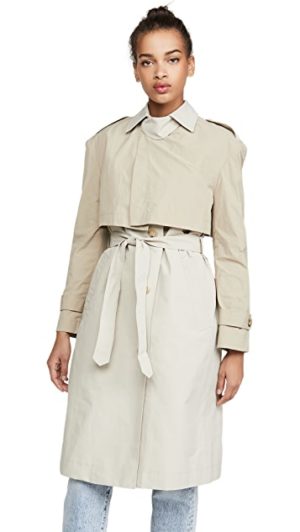 Another favorite of mine from this Shopbop Sale is Deveaux's stunning fashionably forward trench coat. Deveaux's pieces are exciting in a highly sophisticated way.
This gorgeous light weight knit cape of soft merino wool is stunning. A must-have key piece for fall.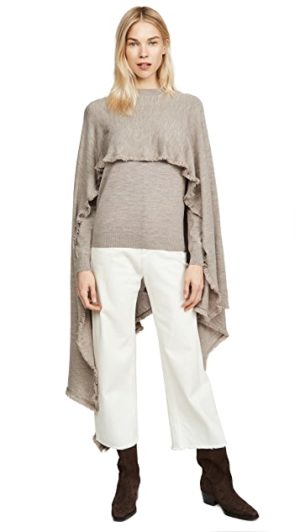 Soludos tan boots pair perfectly with any of the pieces above. Ankle booties creae a look for any pair of pant especially cropped or flowy.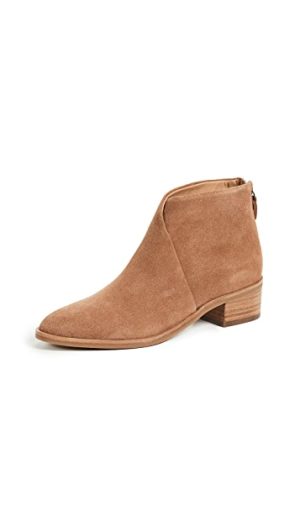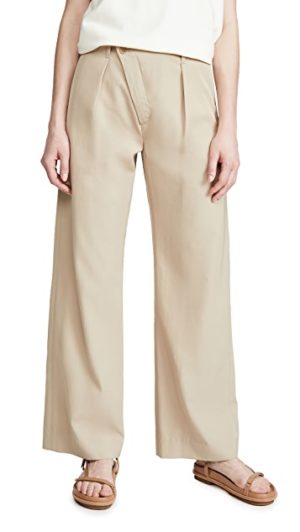 Deveaux's light tan cross-over panel pants are the best find on sale. Actually everything I've shared is! Ready to shop my favorite nuetral pallete?
Click on any of the links to indulge.
How much chicer can you get? You can with Vince's light weight leather puffer in camel.