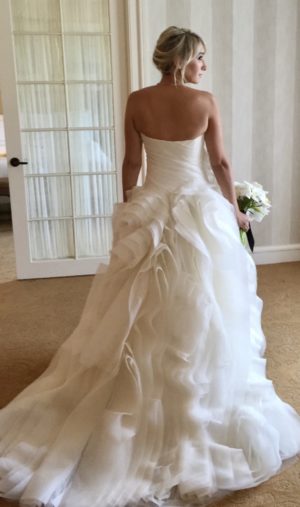 If there's only one day where a woman wants everything to look perfect, it's her wedding day. All eyes will be on you throughout the day while the photos will last a lifetime. Knowing that the visuals will deliver everything you dreamed of and more is essential. Aside from creating magical memories, it'll make the pre-wedding preparations far less stressful. 
The wedding dress will naturally take center stage during any bride's preparations. In reality, though, a whole host of different features will play into the esthetic of the day. Focus on the 10 below for guaranteed success.
1. Bridal Hair & Makeup
Every bride deserves a dress that makes her feel extra special. However, the bridal hair and makeup choices are equally important for unlocking the very best look. Appreciating the latest bridal hairstyle trends will provide some guidance. Nonetheless, speaking to a stylist should happen weeks in advance of the big day.
Makeup is another major feature of the day. Asking a friend to do it can save money, but you must choose someone that has the skill to make you look good. No bride deserves to have her look ruined by an inadequate application of eyeliner or blusher.
2. Bridal Shoes & Accessories
As far as wedding fashion is concerned, the right footwear is a priority for all guests. Nonetheless, they take on an even greater significance for the bride. Even when the dress design covers the feet and incorporates a long train, bridal shoes deserve great attention. Meanwhile, a second pair for the evening reception is vital for the sake of your comfort.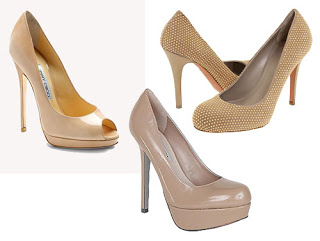 Accessories can play an important role. From nail art to jewelry choices, those items can help you make a big statement. Clutch bags and other small items may be required at different stages throughout the event too. Do not leave this part of the planning until the end.
3. Venue Decor
Every bride deserves to be the center of attention. Nonetheless, the magic of the day is influenced by a wide range of issues, and the wedding venue is immensely important. Location scouting is an essential part of the process. Irrespective of whether you're getting married in your hometown or jetting off to another country.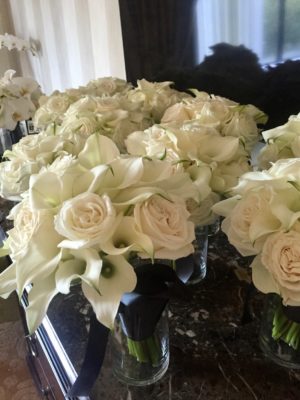 Even the best venue will need a little personalization. The right color scheme is vital while this artificial flowers guide can add the characteristics you deserve. Better still, it avoids the threat of setting off any allergies for your guests.
4. Venue Backdrops
Selecting the right venue isn't only about the internal size, design, and layout opportunities. It's likely that your wedding photographer will want to take photos outside, which is why the right landscape can work wonders. Natural settings can truly bring the magic of any wedding ceremony to life. The building itself is an important feature too.
In truth, this aspect might not carry the same level of importance as the internal features. Still, it would be very naive to overlook the significance that this aspect can have on the big day. If possible, you should visit the venue before booking.
5. Groom's Attire
Groomsmen are quite lucky in the fact that their preparations on the morning of the wedding are far shorter. As long as they've managed their hair, facial hair, and skincare, they'll look fine. Of course, you can point him towards a winning suit for the day. Aside from suiting his appearance, it should complement your look.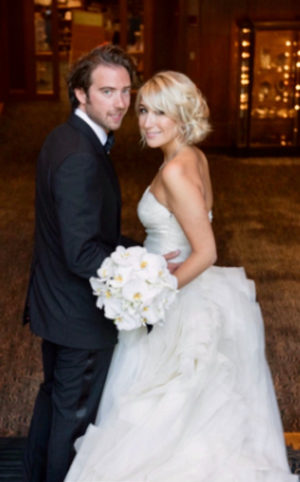 New footwear should be broken-in to prevent blisters. After all, there's nothing less attractive than a guy hobbling around due to sore feet. 
6. Bridesmaid Attire
The happy couple will always be the most important people on the day. Nevertheless, you will be joined in the spotlight by the bridesmaids, best man, and maid of honor. You want them to be coordinated with your look, as well as each other. Frankly, it's imperative that you make their preparations a key part of the planning.
You can take a lot of inspiration from the latest bridesmaid outfit trends. Crucially, though, you must think about what will suit the people in question. This means complementing their body shape and features. Or else, they will lack confidence on the day.
7. Arrival Vehicle
The trip to the church or wedding venue is a monumental part of the day. A comfortable journey will put you at ease, which naturally has a huge impact on the grand entrance that you make. Therefore, finding the luxury wedding car or carriage is a task that deserves your attention. Only a reliable company with a proven track record should be selected.
No bride wants to step out of the wedding car with sweat patches and blotchy skin due to a poor decision. In addition to your general comfort, it's important to consider how the weather could impact your choices.
8. Digital Elements
Wedding days pass by in the blink of an eye. So, you need to ensure that the moments are captured forever. A professional photographer is great, but it's worth remembering that your guests have smartphones. This guide to creating a Snapchat filter will encourage them to take and share even more photos. It can bring a whole new flavor.
You may want to ask people to hold back from posting them publicly just yet. However, the fact that those photos will show off the magic of your big day to the world should be embraced. Happy guests equal a better wedding day atmosphere.
9. Reception Accessories
The ceremony and mealtime settings are sure to gain a lot of attention. In truth, the evening reception is often where the fun truly happens. You can turn this into the biggest bash of the year with the right features. A dance floor, candy stand, photobooth, and outside games are all great examples. In truth, the list is endless.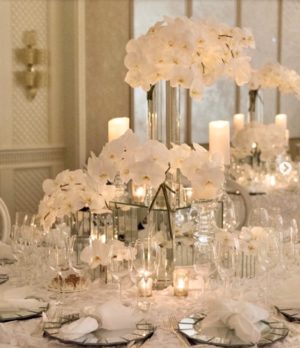 Your big day is all a time for sharing special moments with loved ones. Sadly, they can't all be with us. A table that honors the departed can make a stunning addition that completes the look of your event and delivers comfort.
10. Smile
Last but not least, this is the happiest day of your life. Don't forget to smile!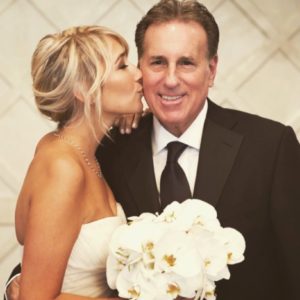 XOXO,