Animal prints and R13 street style look never fail to make an impression. Without edgy details, however, this look runs the risk of feeling outdated. With the right details, animal prints instantly go from dowdy to fashion-forward.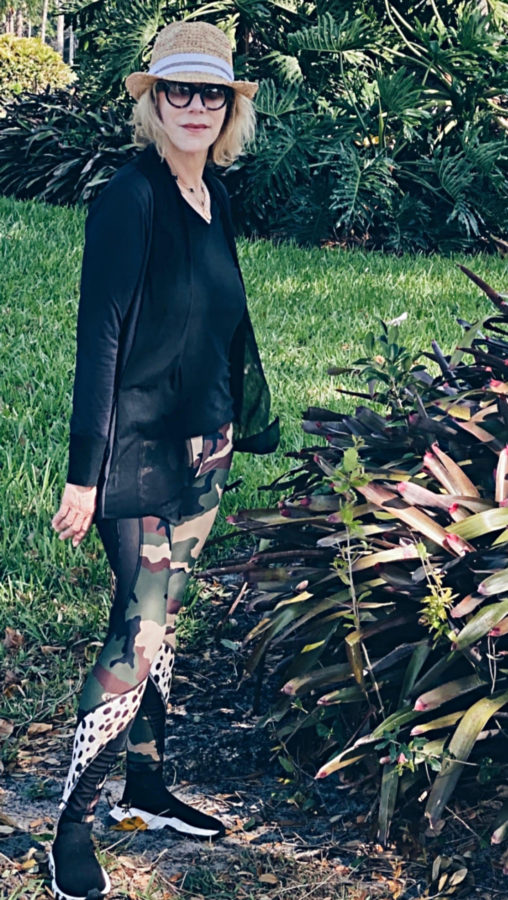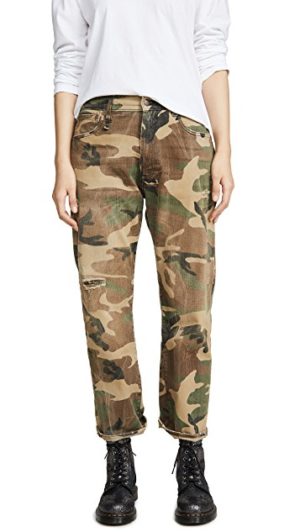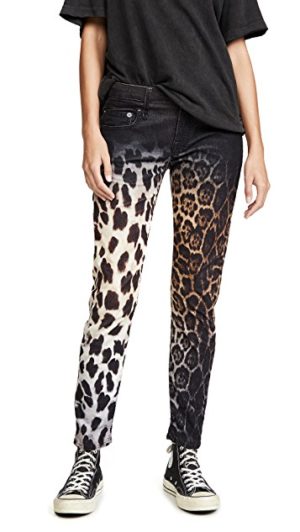 R13 leopard print takes the look to the street with original styles you won't see anywhere else.
Shredded Oversize Leopard Print Jacket: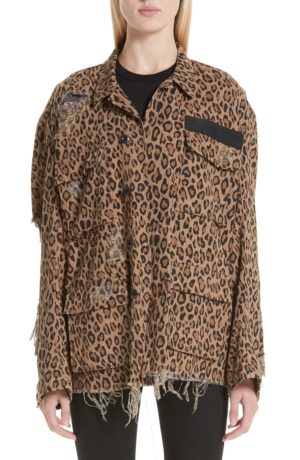 Bring a hint of grunge into your leopard look with this oversize jacket from R13. Front pockets blend into the jacket while still providing a hint of structure. Subtle frayed details grant the piece an edgy vibe.
High Top Skate Platform Sneakers: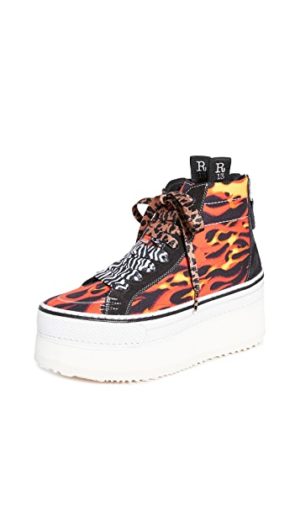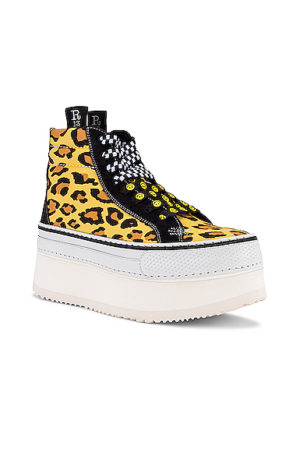 If you're not ready to go all-out with a leopard jacket or shirt, opt for a bold pair of sneakers instead. A platform style and mix-and-match laces grant this pair a quirky feel. The zebra ones are very, cool, too!
Teal Zebra Baggy Shorts:
Reimagine the zebra look with a bold blend of colors. These irresistible velvet shorts combine a delightfully baggy silhouette with a playful print to provide a stand-out look.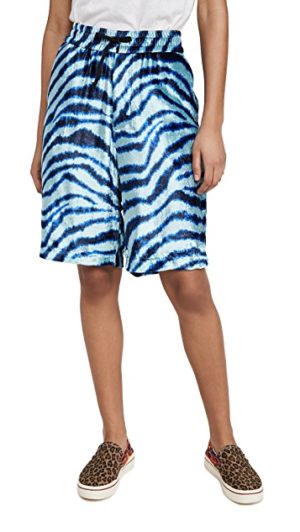 Animal prints are stylish and fab at any age. R13's street style look maintains a street-style look which is edgy and tres' cool. Not for everybody and not cheap.
Click the links to shop R13 leopard print and indulge. Are you loving the washed out leopard boyfriend jeans? (seen above) Animal prints are always the rage (no pun intended) so you may want to consider that especially when they are on sale!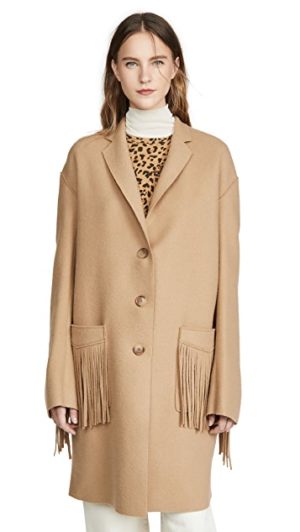 Had to share one of our favorite R13 camel fringe coats…leopard top looks great under the coat.