Hippie style has officially made a comeback. The modern take on tie-dye is a little more refined, however, making it a great option for adding interest to your wardrobe without taking too many fashion risks.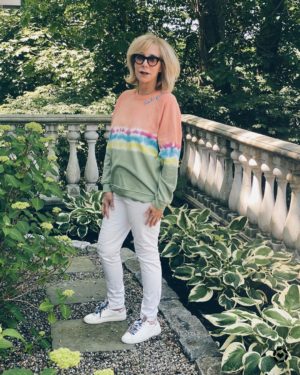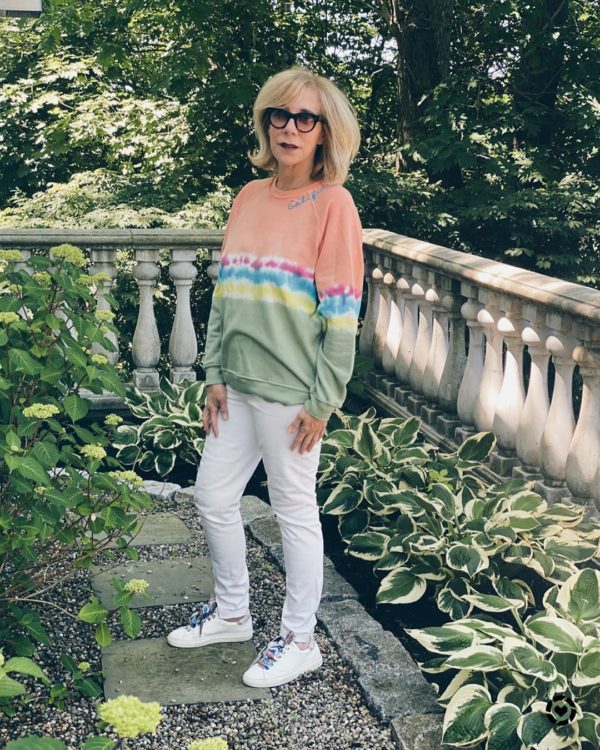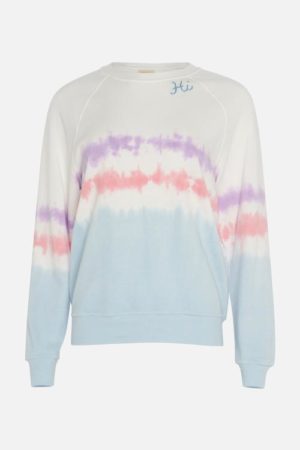 Tie-dye made its formal debut (resurgence) during the Pandemic as everyone was craving sweatshirts. Betsy's wearing the softest sweatshirt from I Stole My Boyfriends Sweatshirt. For a paler version, the blue, coral, and purple tie-dye is a fabulous option.
Electric & Rose Westside Zip Up Hoodie:
A classic black and white pattern gives this Westside hoodie the versatility required for pairing with light or dark tops and bottoms. Kangaroo pockets provide an extra dose of style, plus plenty of built-in storage for a variety of functions.
Click this link to see a more colorful version of the Westside hoodie.
Electric & Rose Ronan Pullover:
Another great option from Electric & Rose, this plush jersey pullover features a trendy cropped aesthetic. A tailored waistband provides just enough structure, while a unique blend of colors attracts attention. You can always add the comfy joggers.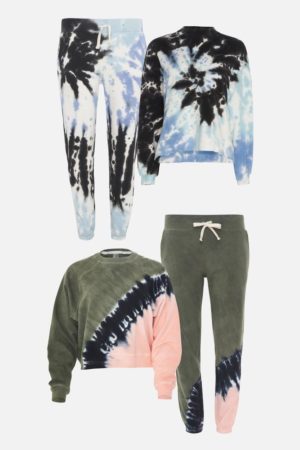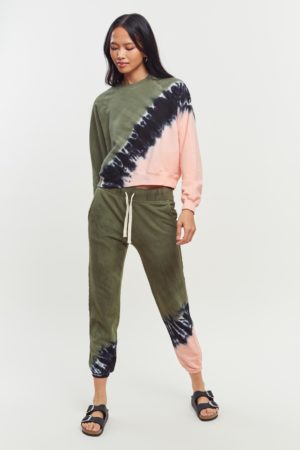 Riley Gobstopper Tee:
The perfect top for that essential summer look, this tee's cropped hem gives it a funky flair that's hard to resist. Embroidered shapes dabbled across the front of the shirt make it stand out from typical warm-weather styles.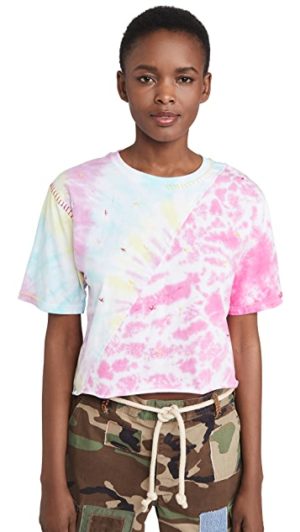 Ready to shop some fabulous key tie-dye pieces? Click any of the links to indulge the new normal style.  One last look….tie-dye sneakers. They go with everything!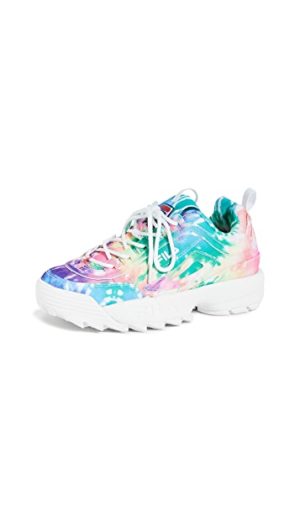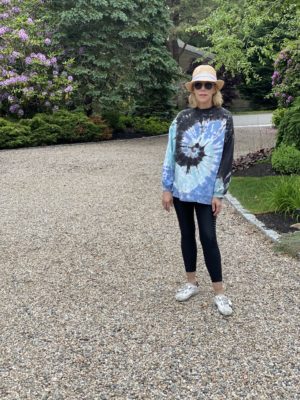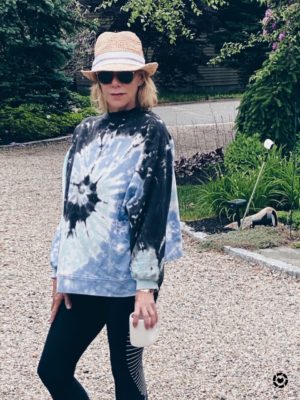 Loving this feature? Click here now for more of our favorite summer trends!