Blow Your Mind with These Hair Blowers 
There's no need to work so hard to achieve the perfect hairstyle. The latest blow dry brushes streamline your morning routine so you can get out the door in record time. Even if you're only going for a walk down the street.
Drybar Double Shot Blow-Dryer Brush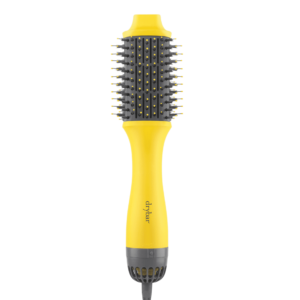 Banish frizz with this ergonomic combination of dryer and brush, which delivers both the volume and the smooth look you crave. Make the most of three temperature settings to style as you see fit.
InfinitiPro by Conair 2 in 1 Styler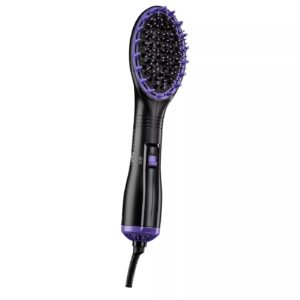 This versatile styling tool can deliver either a sleek and straight look or shiny curls. Effective for wet or dry hair, it will help you bid farewell to pesky flyaways and tangles.
Revlon One-Step Dryer And Volumizer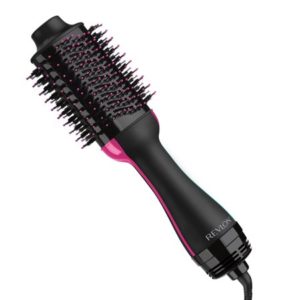 Gorgeous volume is guaranteed when you incorporate this Revlon dryer into your routine. Its round edges and tangle-free combination bristles will produce a salon-like blowout from the comfort of home. The Conair Hot Air Brush, (a name we've been familiar with for years) also works wonders.
Dyson Supersonic Hairdryer

If you prefer the latest technology in a hair blower (with amazing speed) the Dyson Supersonic hair dryer is for you! This thing is engineered to protect your hair from extreme heat damage. It has the fastest drying time and helps increase smoothness by 75% and increase shine by up to 132%!!!  This is a piece of technology worth investing in.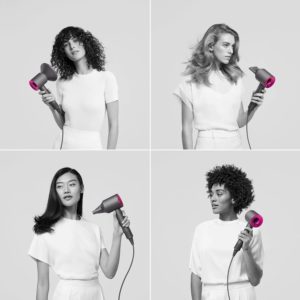 Now more than ever we need to use these brush-dryers at home as 95% of us are not having color, cut or blow drys done in the comfort and expertise of a stylist and a salon. We are all doing our own hair which for me is an impossibility. Years ago I used Summer Blonde and it worked great. Now I need my roots and highlights done professionally which isn't happening anytime soon.
This all seems so trite and trivial in a world that is collapsing with no end in sight. The information presented to us is worse than the day before. Most of us are in front of the TV sobbing.
Everything we hear is incredibly sad and the statistics are enough to freak anyone. We are all home Zooming and working virtually from our computers.
Although talking about hairdryers seems so out of touch with the real world…. but bottom line is, we are home with so much spare time on our hands….why not do your hair and look in the mirror and feel good.
I must admit I hate drying my hair and it can take forever. The brush dryers have been a life saver especially now when we can't get our hair done!
Click any of the links to indulge!
Shop Hair Dryers