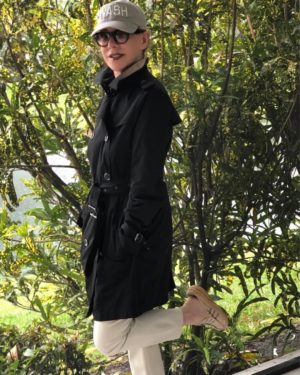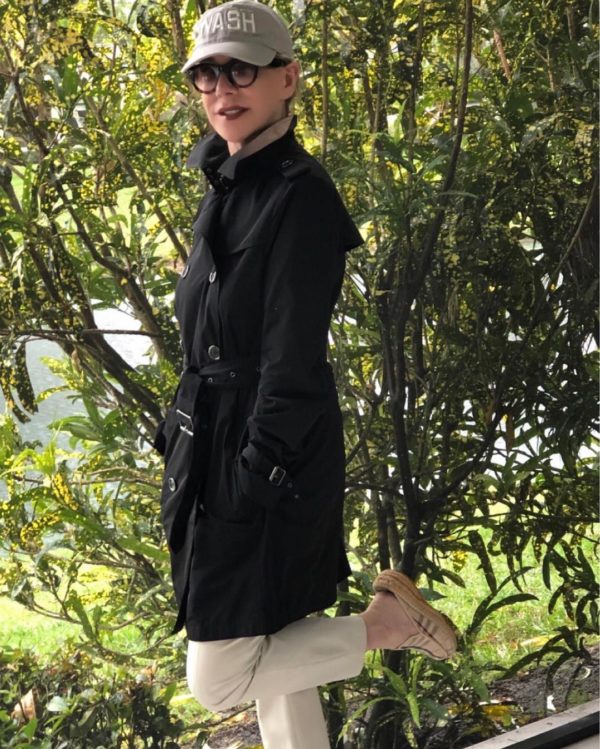 Why settle for purely functional when dressing for April showers? The right raincoat provides both protection and a much-needed dose of style. Keep an eye out for a trench coat like this Burberry Long Chelsea Trench Coat I'm wearing. Light raincoats are sure to dominate this spring! Scroll down for all our favorite light raincoats.
Singing in These Light Raincoats
Rains Curve Jacket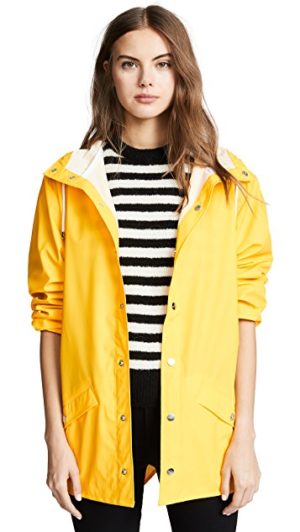 Inspired by the timeless silhouette of the trench coat, this flattering jacket from Rains protects you from the worst of inclement weather with waterproof fabric and a visor for its hood. We're also loving the easy to throw on bright yellow raincoat with the very reasonable price tag! (obviously not a trench)
Rains Holographic Raincoat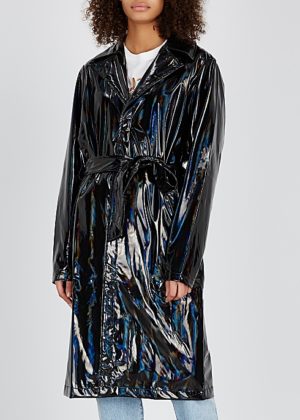 Another stylish option from Rains, this high-fashion PVC coat makes an instant statement with its holographic finish while maintaining an attractive silhouette when tied at the waist.
Jane Post Raincoat Trench
This trench-inspired number from Jane Post initially seems more fashionable than functional. That being said, its surprisingly effective design will keep you shielded from precipitation, especially when the removable hood is attached.
Kendell and Kylie Side Split Trench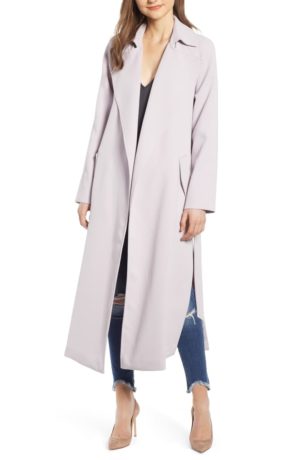 I never thought I'd feature something from any of the Kardashians but I'm loving this side split trench not to mention this soft color. It's priced so well with tons of style. Hmmm I might have to buy!
Rains Silver Coat
How colorful is this sharp metallic inspired raincoat. The is so my style… funky, easy to wear with lots of sass. Yes..there's a hood!
Ready to shop the coolest light raincoats? Click on any of the links to indulge! Why get stuck in a rainstorm without the right attire.
Loving these light raincoats? Click here now for more Latest Spring Trends!
XOXO,