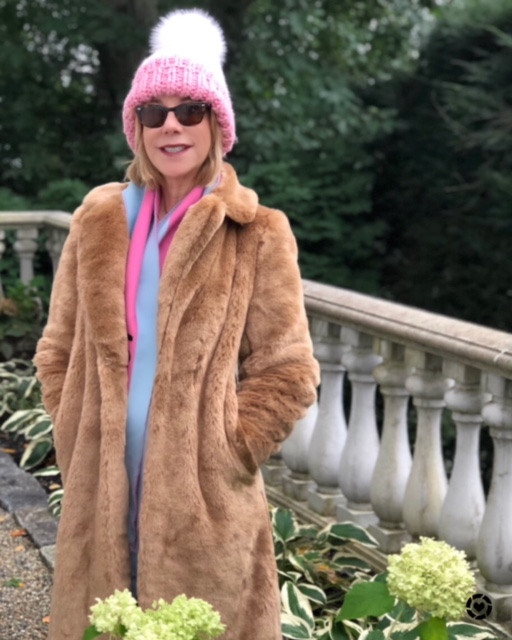 What better time to shop for a winter coat then right now! Winter weather is approaching quickly. It's so cold outside! Warm-up with some of our cold-weather picks from Shopbop during their special Winter Warm-Up Sale that is exclusively for email subscribers! The sale starts 11/18 and ends 11/20. You'll receive 25% off a select assortment of cold weather and outerwear products. (Click here to see the details.)
We're sharing everything from luxury winter wear, staples, teddy bears coats, puffers and more. Of course, we love animal prints and we'll share some of this season's trendiest patterns. We're so impressed with the collection from Apparis…. their styles and price points not to mention the best teddy bear coats in a variety of colors.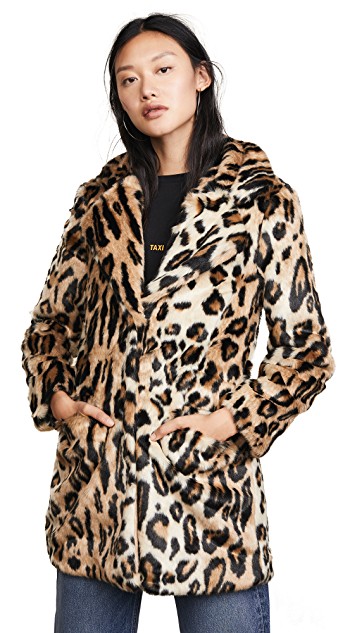 The coats in order are the, Saks Potts shearling coat with buckle closure and the neon pink puffer, Apparis lush teddy bear coat in blush and ruby red, Yves Salomon's puffer in silver, Marni's gorgeous patchwork coat, Soia & Kyo's soft heavyweight wool jacket, coat, Parajumper's leather puffer jacket with natural raccoon, Moose Knuckles army green patent leather-lightweight technical weave,Vince's Shearling cardi coat, Moose Knuckles patent leather, and fur jacket, Moschino's leopard print hooded jacket, Vince leather puffer, and so much more! This season's options are colorful, stylish, comfy!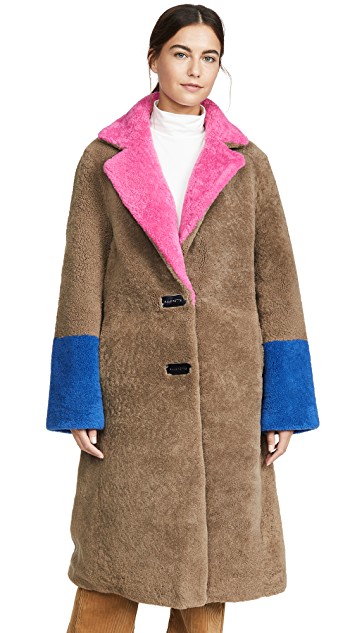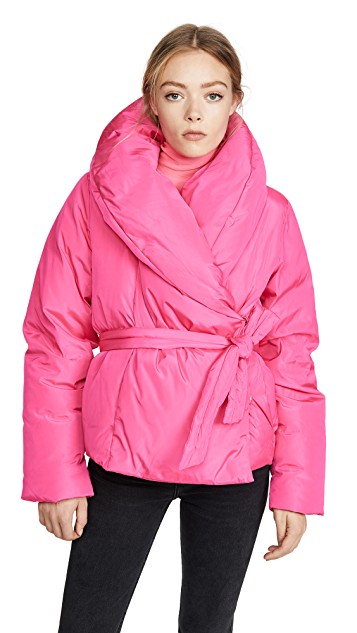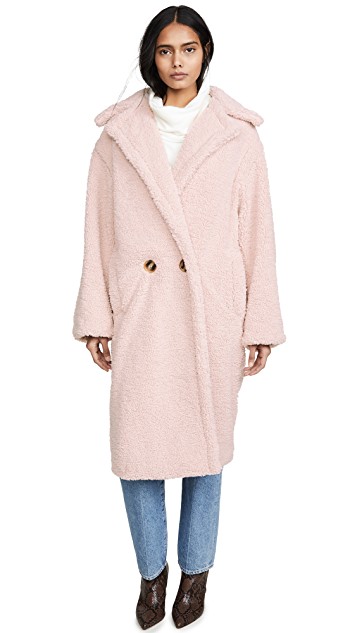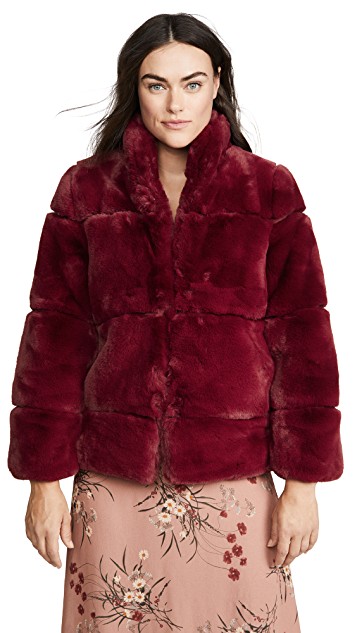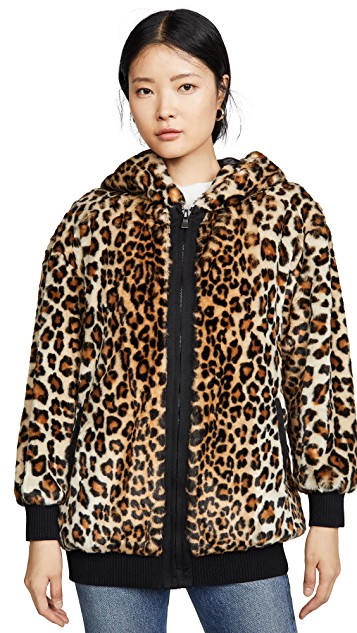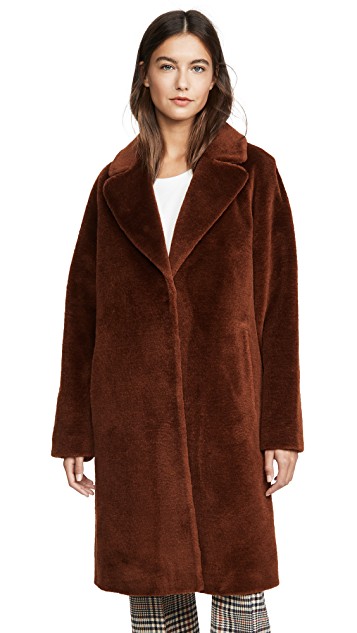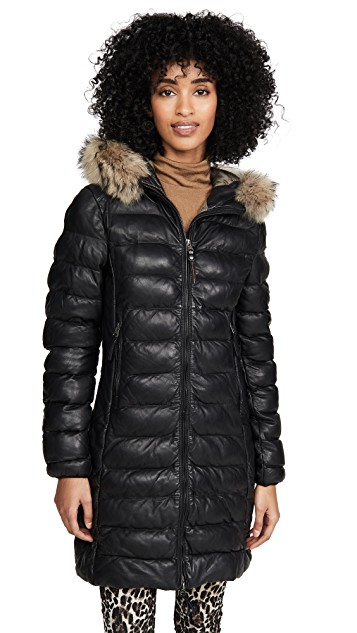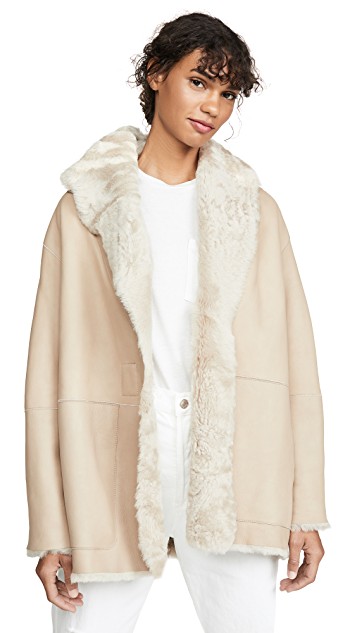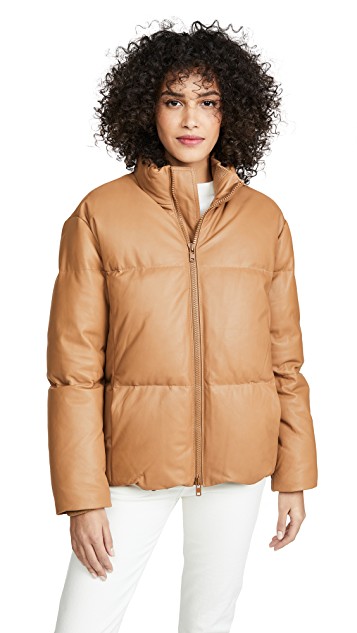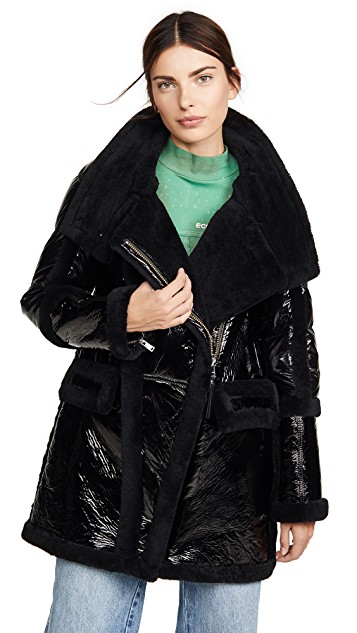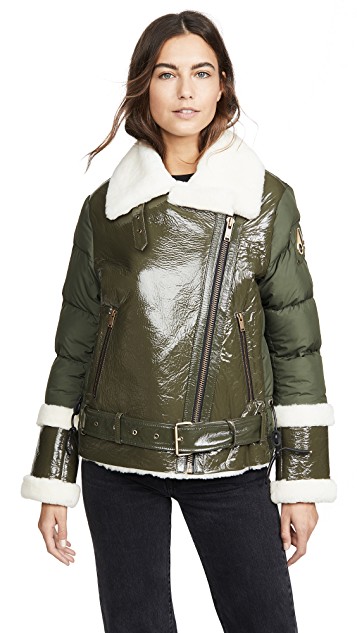 This is definitely not the time to chill! This is the time to buy a warm cozy coat to get you through the chilly weather, snow, strong winds, freezing temps and a noreaster. Click any of the pink links to indulge. How fabulous is this lengthy oversized scarf?