Slippers are no longer just for lounging around the house. They're essentially the new comfy "shoe". I wear designer slippers all the time as my feet get cold and I hate walking on the bare floor.
I could keep my designer slippers on all day but that's not realistic when meeting friends for lunch! However, the following designers have crafted cute shoes that evoke the cozy feel of slippers without feeling overly casual, and then there is the "housecoat slipper".
Our Favorite Designer Slippers
Charlotte Olympia Kitty Slippers:
These are the designer slippers you can wear out!  Embrace your inner cat lady with these adorable slippers. Featuring a rounded toe and pointy ears, the Charlotte Olympia Kitty Slippers prove that mules need not be boring. Then there is Olympia's true "housecoat slippers", notably called "house cat slippers" the kind you wear to grab the newspaper. The sole is padded for extra comfort! The kitty slippers are available in red, black, leopard and light blue. The kitty flats in bottle green are to-die-for.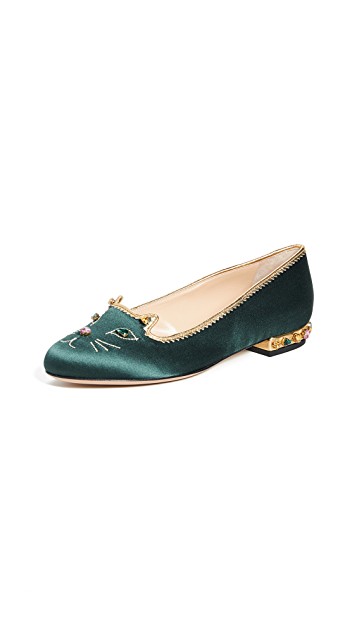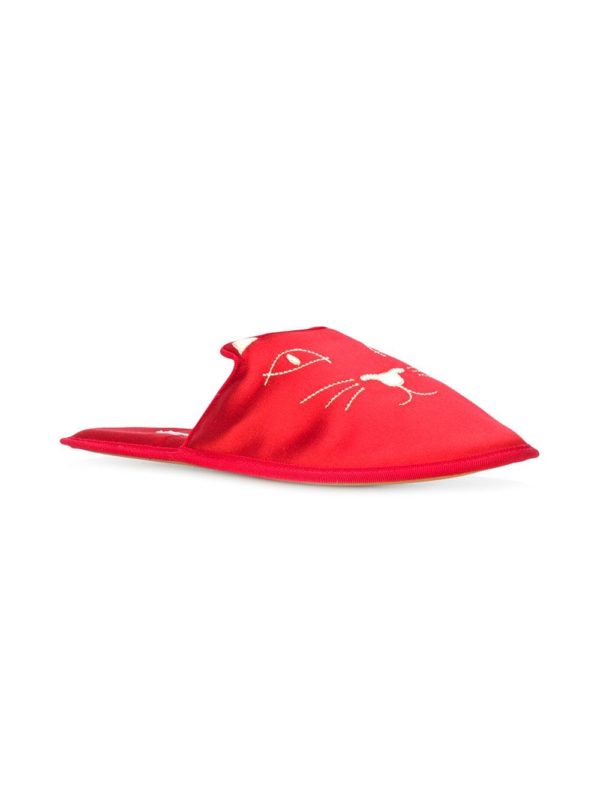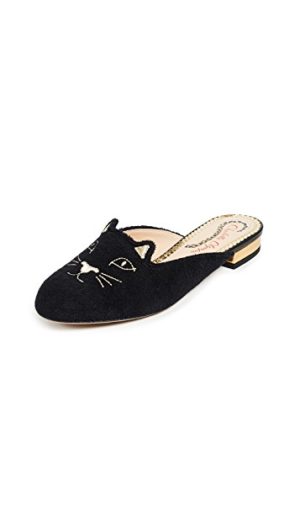 The Row Friulane Soft Velvet Flat Slippers:
Soft, simple, and versatile, these rich velvet designerslippers offer hints of sophistication with their almond toes and notched sides. The Row Friulane Soft Velvet Flat Slippers can be slipped on quickly true convenience. The Row pricing does not disappoint!
ViBi Venezia Espadrille Slippers:
Simple, yet vibrant, the ViBi Venezia Espadrille Slipper makes the most of the slipper-inspired trend with a velvet outer and a rounded toe. Slip them on to instantly brighten up your day. These are for the men! Why shouldn't they be comfy? They are available in classic espadrilles, velvet (as shown) or satin. Love the army green (goes great with the camo trend) and the bright yellow!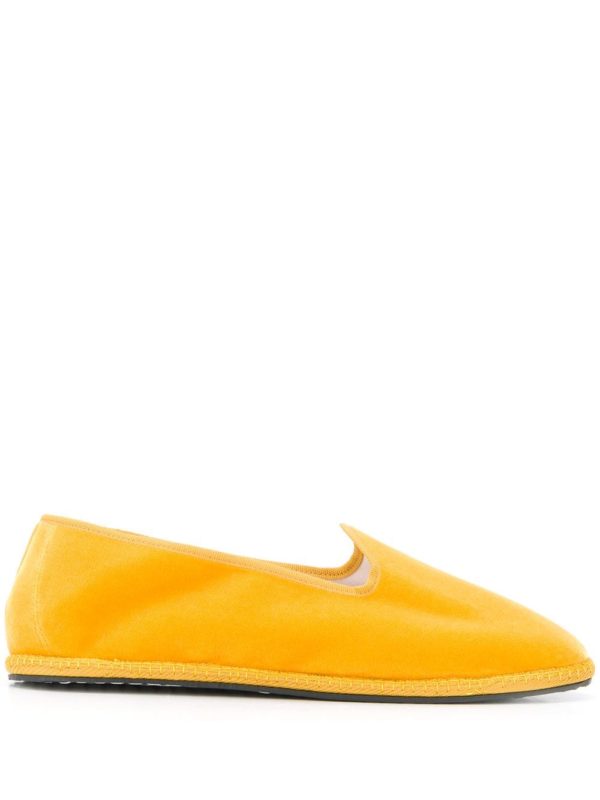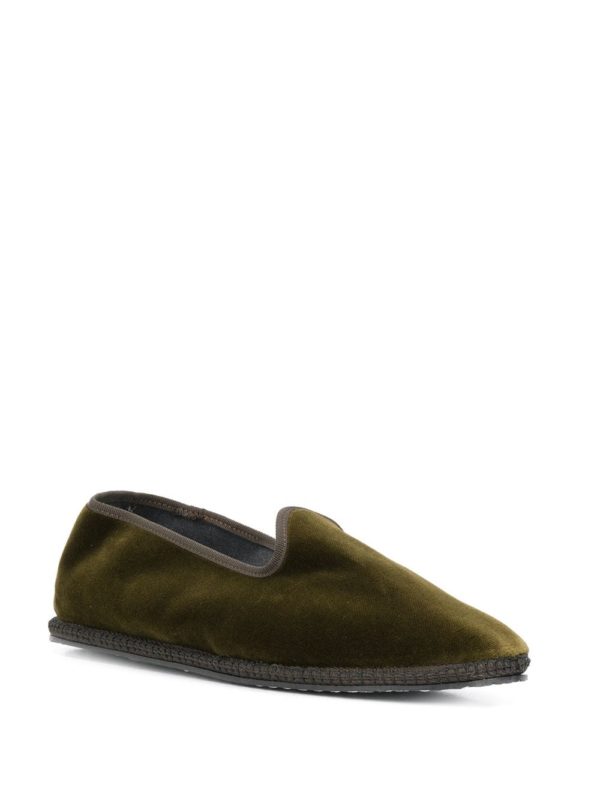 Fria GG Wool Slippers:
A horse-bit detail helps these Fria GG Wool Slippers stand out, as do the bold logos dispersed throughout this merino wool Gucci slippers. Available in beige with the GG logo.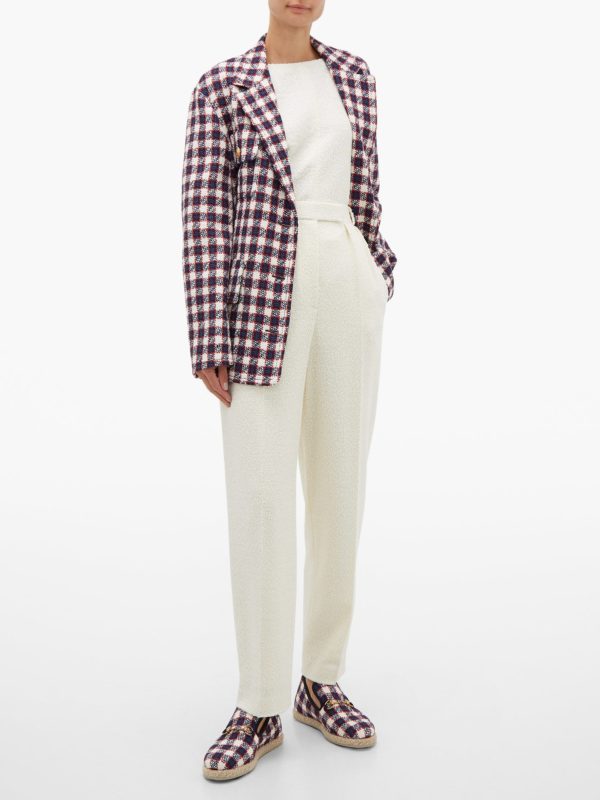 Nothing like wearing comfy designer slippers at home and then slipper-like shoes when you're out and about. There are so many styles of slippers and we know you'll find a few must-haves.
Click the pink links to indulge. Don't forget the Gucci slippers... walking on fur!
Loving these designer slippers? Click here now for more of our favorite designer shoes!