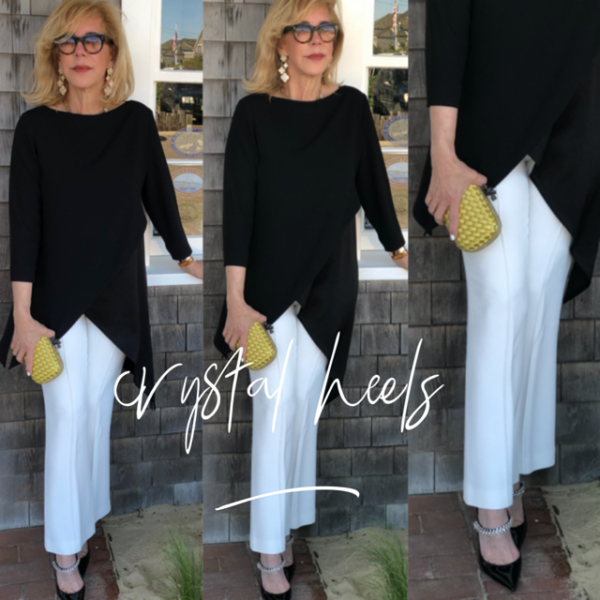 From the wedding aisle to the runway, the right pair of shoes can make a statement in virtually any setting. These exquisite shoes can serve as the centerpiece of your outfit. I'm sharing a few of my favorite must-have jeweled statement shoes. Glam up your evening with dazzling shoes! You'll love Christian Louboutin's signature embellished spiked leather block heels.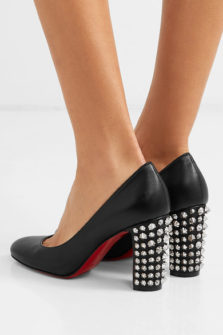 Balmain Crystal-Embellished Suede Pumps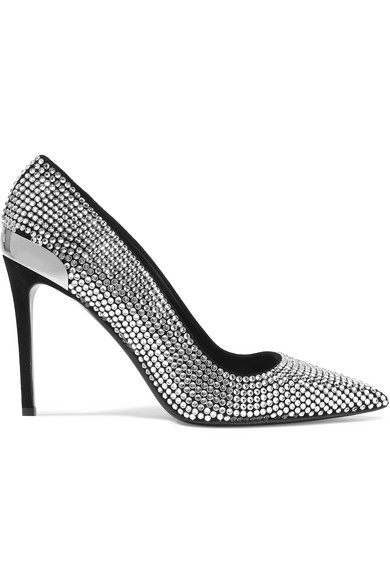 Your love of all things embellished will be on clear display when you slip into a pair of sparkly and bold, these pumps are worthy of Sex and the City.
Rene Caovilla Jeweled Lace Booties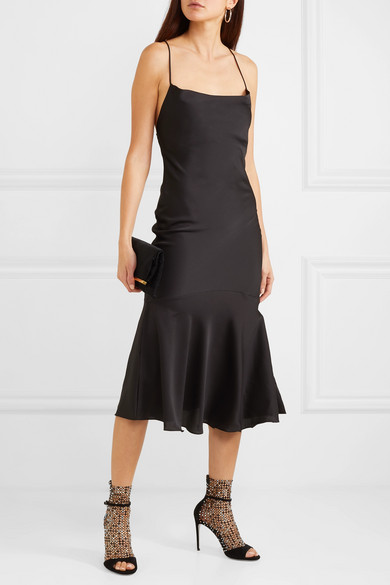 Heels don't need to be sky-high to make an impression. This is best evidenced by the stunning mid-heel pumps which are a combination of lace and jewels. If you want sky-high Rene Caovilla's crystal-embellished mesh and suede sandals amp up the glamour and artistry with a stunning combination of sparkling crystals. The booties are available in black, gold, and blush. Both are so gorgeous for black-tie events and cocktail parties.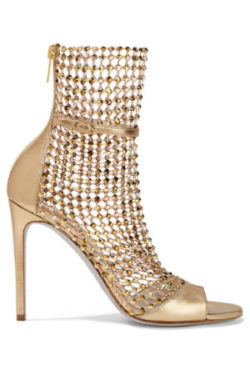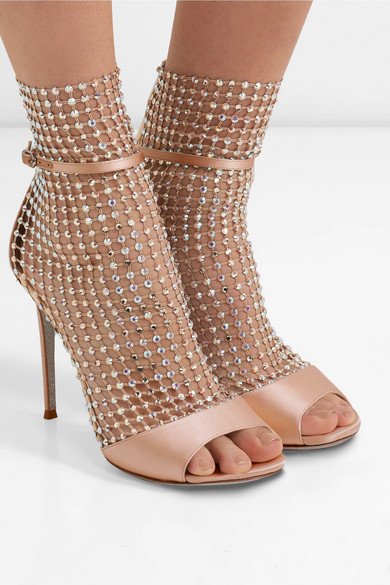 Jimmy Choo Pat 100 Embellished High-Heel 
Patent leather brings a brilliant sheen to the 
Jimmy Choo Pat 100 Embellished High-Heel
, which also includes a full strap of crystals. A pointed toe lends these slip-on stilettos instant sophistication and super sleek style.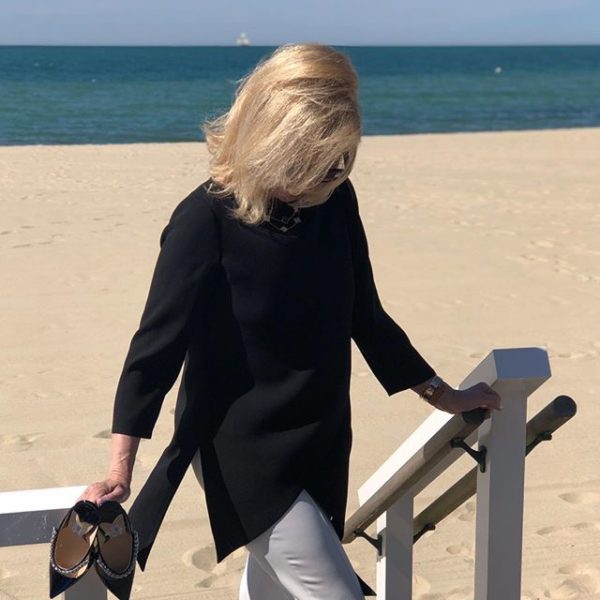 There's always Gucci sneakers with crystals to wear to a black-tie if you're not a heel person or just want to be super comfortable. (the crystals on the Flashbacks are removable and you're good to go hiking!) The Ace style sneaker features rows of crystals and is very comfortable and is less dramatic.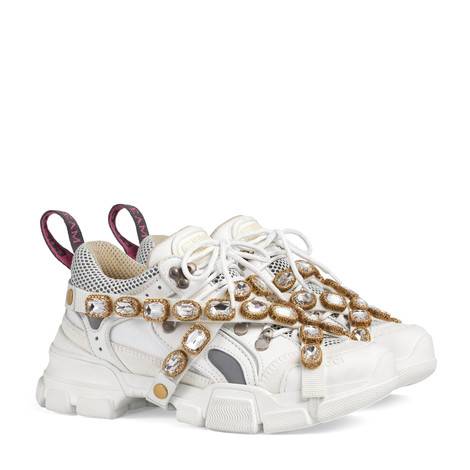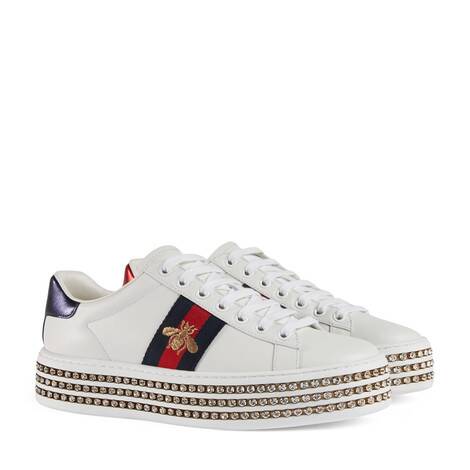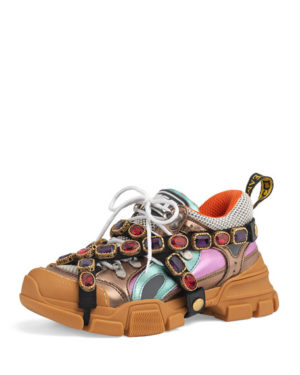 If you're attending a special evening or going for a hike to be sure to check out these luxurious styles.
Be sure to check out
YOOX!
Let your
kids dazzle
!