Go wild this fall – everyone's doing it. We're talking about animal prints as one of this year's most popular Fall trends, of course! Get in touch with your inner wild child with these wardrobe staples from leggings to jackets.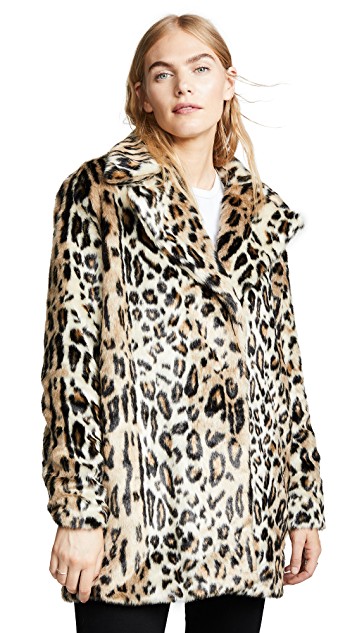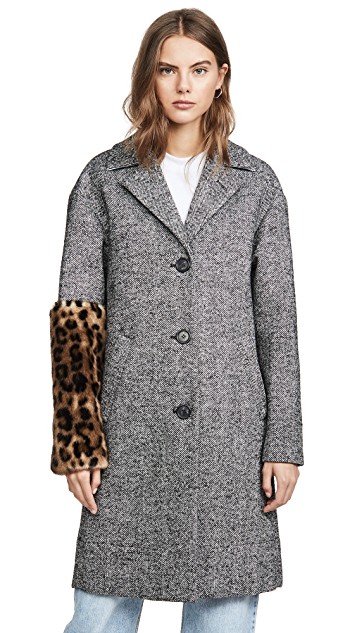 Fall Trends: Lele Sadoughi Pink Leopard Headband – $65
Get the wildlife look for less with the Leopard Knotted Headband by Lele Sadoughi. It's cute and comfy, with soft silk and an endearing topknot.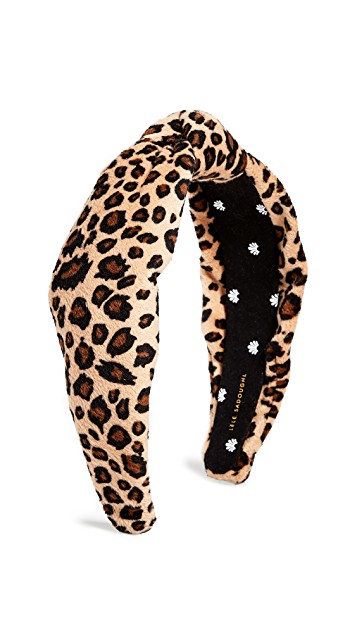 Fall Trends: Pam & Gela Leopard Print Army Jacket – $325
This take on the classic Army-style jacket has us positively purring. We love the Leopard Army Shirt Jacket by Pam & Gela almost as much as we love cat puns. (Wear it with the matching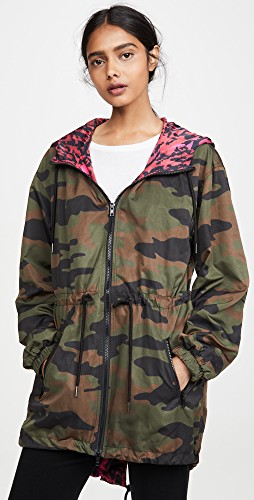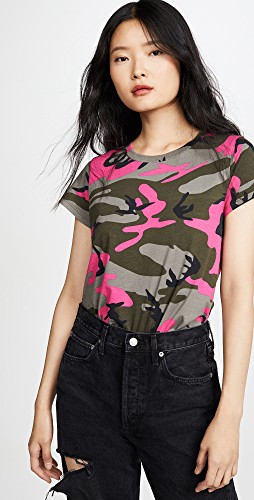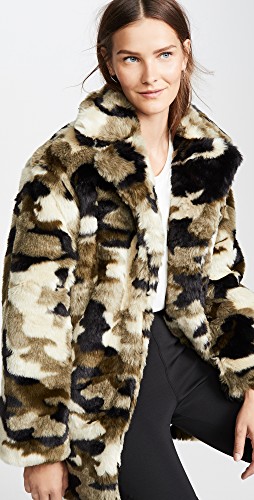 Fall Trends: Sacai Leopard Print Tee – $395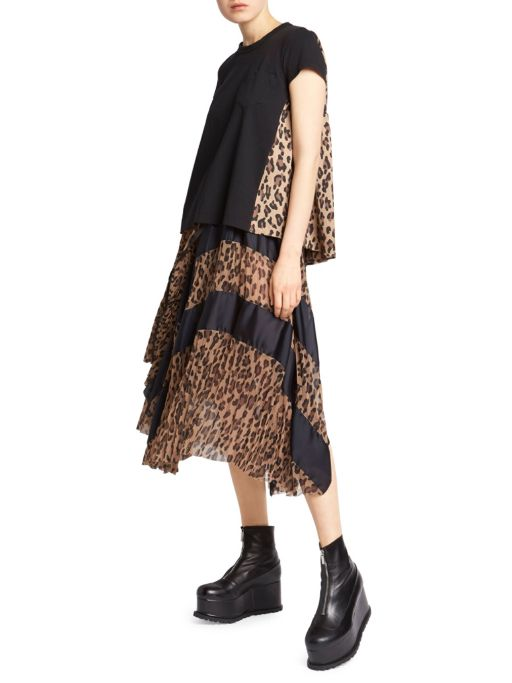 Get the ultimate grunge-chic look this summer in Sacai's Leopard Print Gathered Back Tee, a wardrobe essential with a spunky leopard-print panel. (Complete the look with the leopard
Fall Trends: Golden Goose Leopard Print Calf Hair Kicks – $550
We're obsessed with the look and feel of the Golden Goose Superstar Sneakers in distressed leopard-print calf hair, leather, and suede. They're made in Italy using genuine calf hair. Also obsessed with Balenciaga's leopard booties.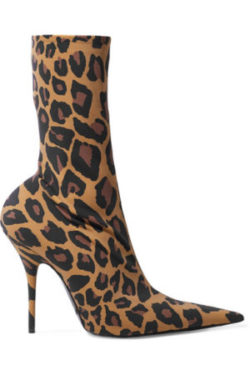 Fall Trends: Marques' Almeida Calf Hair Mini Skirt – $1,250
Go all-in with the Marques' Almeida black and white Asymmetric Calf Hair Mini Skirt. It's an intriguing way to add animal print to your closet, cut from real calf hair with an unusual asymmetric hem.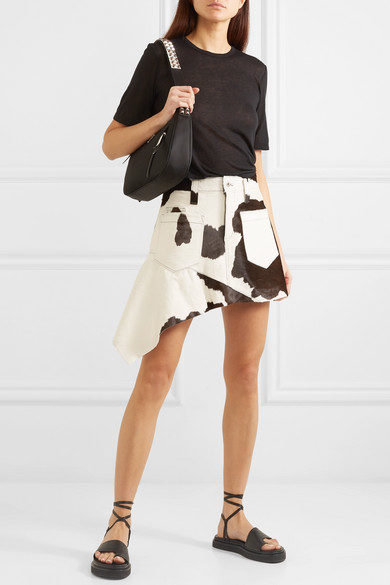 Fall Trends: Leopard Calf Hair Satchel – $2,850
The stunning Saint Laurent Small Manhattan Leopard Calf-Hair & Leather Satchel takes its inspiration from Mother Nature. We love the goldtone hardware against the dyed leopard-print calf hair.
If you're looking for some great leopard jeans…We love Miu Miu and here's a great selection to choose from!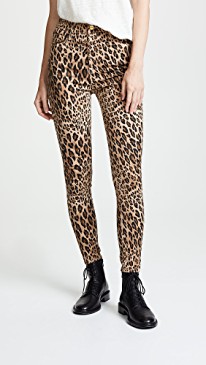 Loving these Fall statement pieces? Click here now for more Fall favorites!