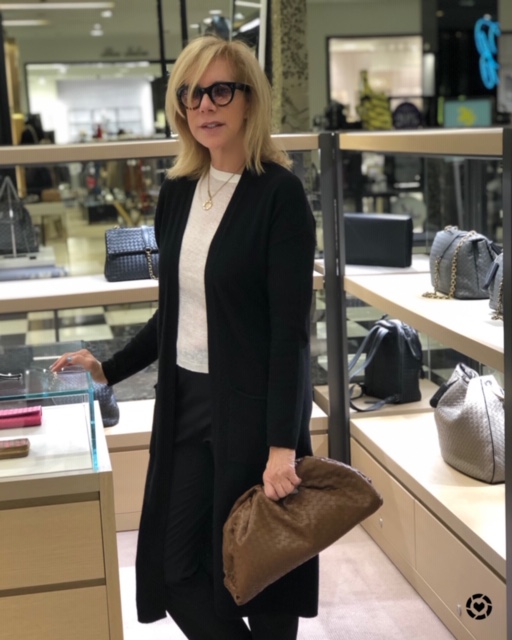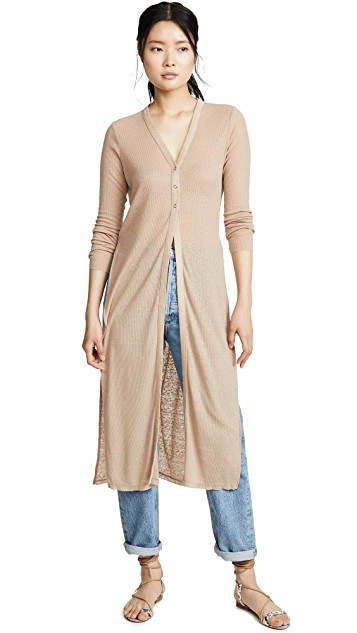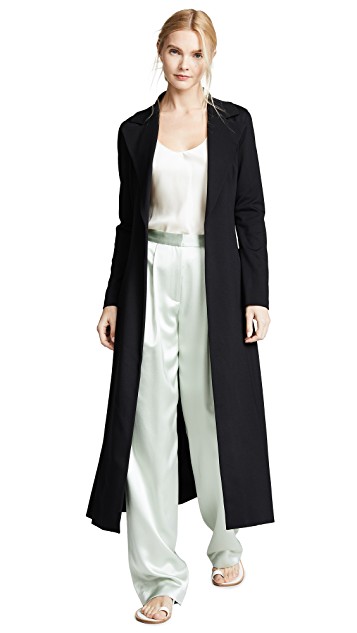 A great duster never goes out of style. From Carrie Bradshaw to Audrey Hepburn to Betsy Brown, many fabulous women (and men!) have swept through rooms in eye-catching dusters. Add one of these x long cardigans to your wardrobe this season! Perfect for a summer breeze or inside where the air conditioning is freezing.The essential go-to staple for any season. The silhouette isn't one to be reckoned with. I never leave home without it and it's so easy to stuff in a carryall. It's classic and ultra cool at the same time.
Neiman Marcus – 
Don't miss out on this half-price deal from the Neiman Marcus Cashmere Collection. Now for just $160, you can get the Classic Cashmere Duster Cardigan in your choice of five different colors. The ultimate statement piece for every season especially for your summer vacay.
The Range –  
Our pick for a warm-weather duster is the Summer Duster Cardigan by The Range. It boasts lightweight ribbed knit fabric with side slits and a long profile that will go with jeans, leggings, or even a bathing suit.
Brochu Walker – 
We're loving the luscious Brochu Walker Orial Wool Cashmere Duster. It oozes easy nonchalance for a look you can dress up or down. Another choice we love by Brochu Walker is the Albian Tie Cuff Duster. The draw for this duster has to be its playful tie cuffs.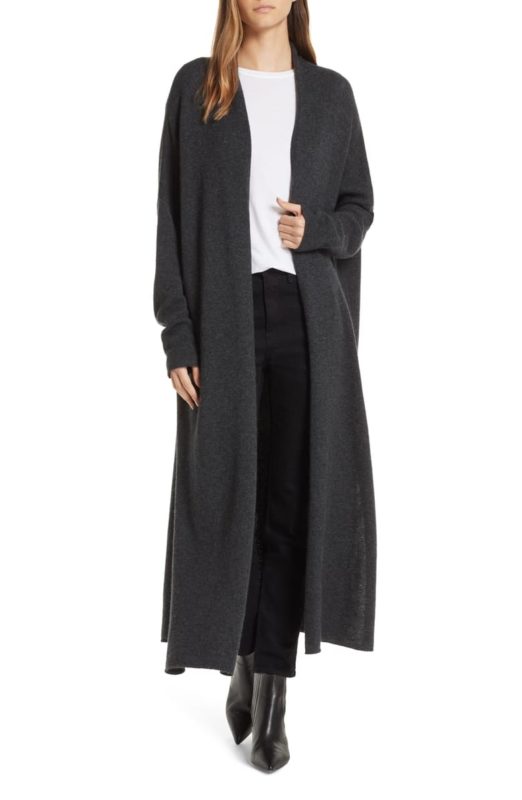 Some are left on the Nordstrom Rack!
Harris Wharf London-
Forget tea and crumpets – you'll be strolling straight into the Royal Opera House in the Harris Wharf London Long Duster Coat. Made with mid-weight jersey fabric and sporting a raw hem, collared neck, slanted pockets, and a waist belt. Truly one of my favorites. Couldn't resist the great price of the Harris Wharf Duster Coat.
The Gucci Duster-
Although Gucci's Duster is adorable and boasts the New York Yankees logo I'm a Bostonian! Do you think in Red Sox Nation I could "evah" wear this? Probably not wear even though it's a drooler.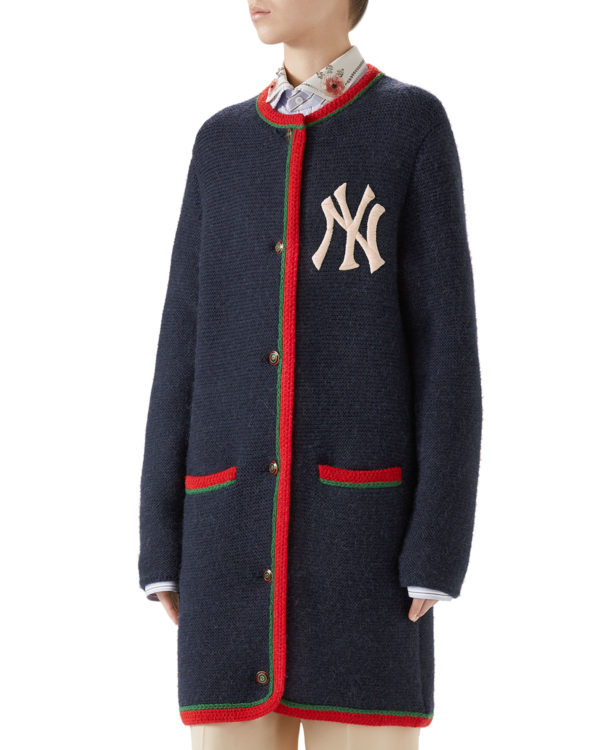 The Row- 
Slip into the navy Renate Cashmere Cardigan by The Row. Made with ultra-soft stretch-cashmere jersey, this duster is complete with a shawl collar and The Row's signature long silhouette. I have an oldy in grey cashmere and I live in it.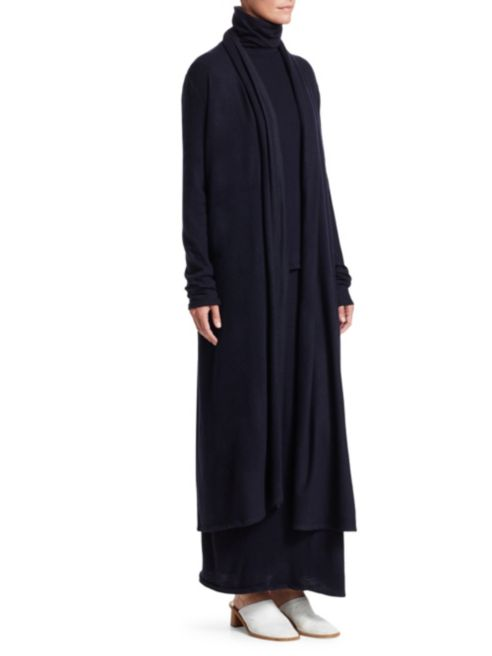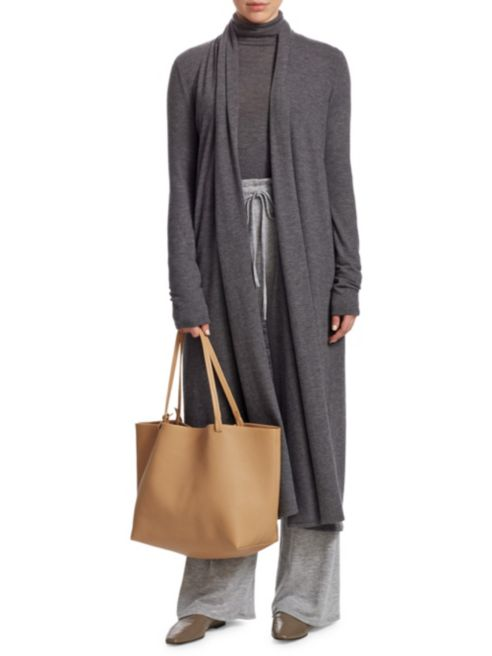 The Row Knightsbridge is one to check out, too! Those are flying out the door.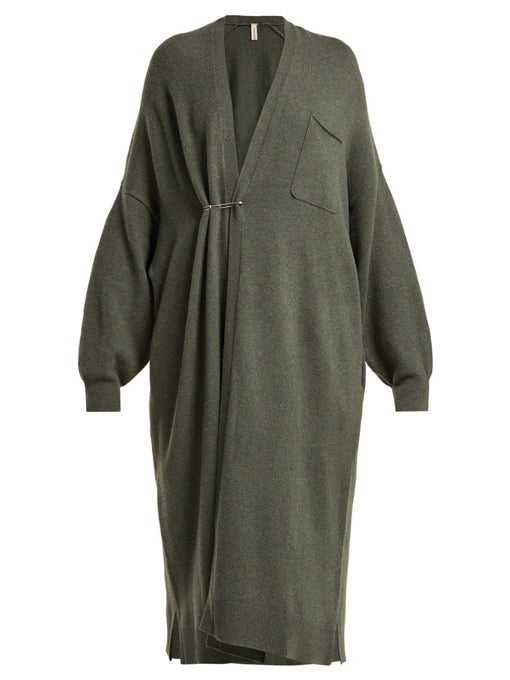 Are you ready to add a duster to your wardrobe? Click the links to indulge. You really should add one to your closet such as the Extreme Cashmere in army green. Maybe you'd like the Rick Owens duster! So many fabulous choices.