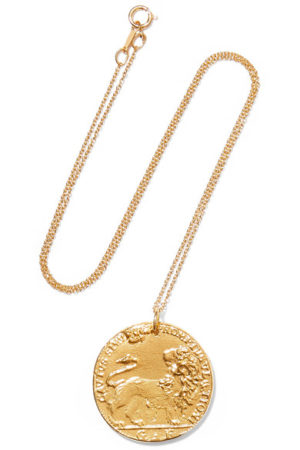 Coin pendants are the latest must-have accessory. In keeping with the latest, the Leoni medallion (as seen above) and the matching gold coin bracelet is a perfect choice for your wardrobe. Browse our favorite choices in this trend to purchase a gold-plated beauty just in time for sweet summer.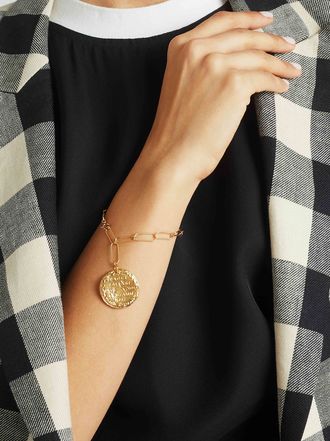 Gold coin necklaces were a major accessory years back but have resurfaced in a less expensive version. Given the desire to have the newest "goodies" the gold-plated ones are every bit as desirable. The Other Side of The World Necklace with its intricate details is a stunning piece. Seeing that I've never had a coin necklace (shocking!), these are perfect choices for me! Which one, is the question.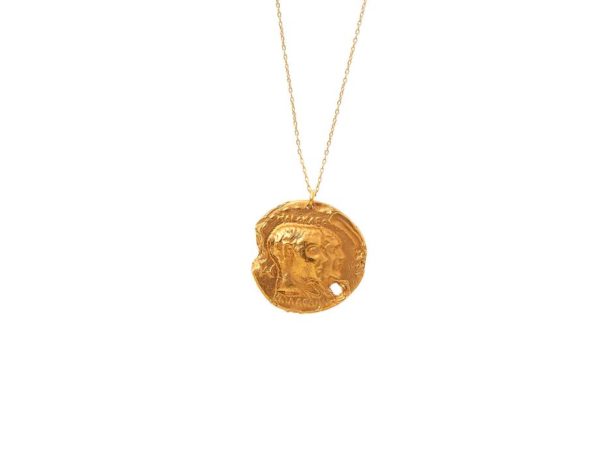 Zodiac Gold Coin Necklaces:
The Zodiac gold coin necklaces make great birthday gifts. Zodiac necklaces bring extra zest to this top trend by incorporating the wearer's zodiac sign. Alighieri has an extensive collection available at MatchesFashion.com. Each coin pendant is crafted from 24k gold-plated bronze and distressed to look gorgeously worn. Get the look: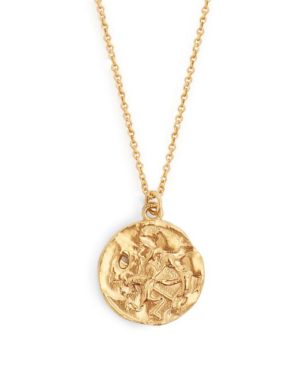 Each is completely one of a kind thanks to the imperfect lost-wax technique the designer uses. If you like this look, check out Alighieri's The Other Side of the World Necklace: What a statement piece that will take you anywhere.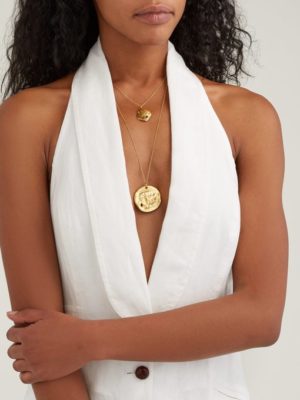 Go Big or Go Home:
Get the look for less with the Shashi pendant warrior lariat. Or, if you want to go big, we suggest the stunning Goddess Large Coin Pendant Necklace made of polished 18k gold and studded with three white diamonds, this piece is worth every cent of its $3,600 price tag. You can always find pricey if that's what you're looking for but not necessary in this instance. The coin pendants are just as fabulous as the real ones. Agreed? What are your thoughts?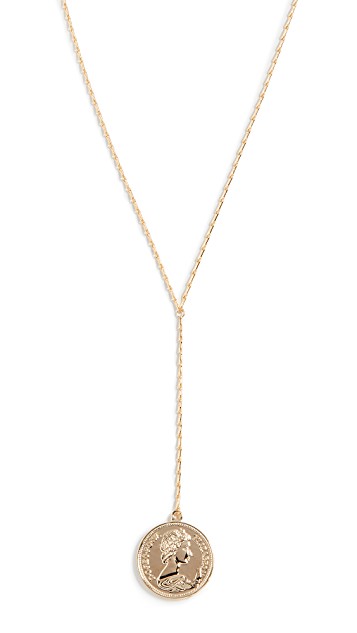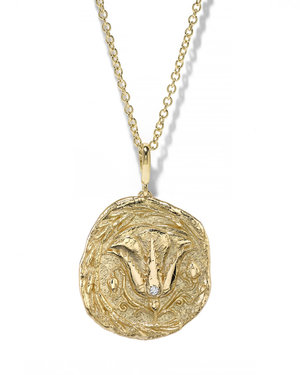 You may want to try a pair of hanging coin earrings. Another very cool look and priced just right. Click any of the links to indulge and shop my style!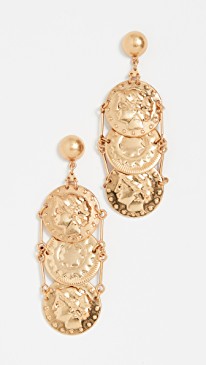 XOXO,