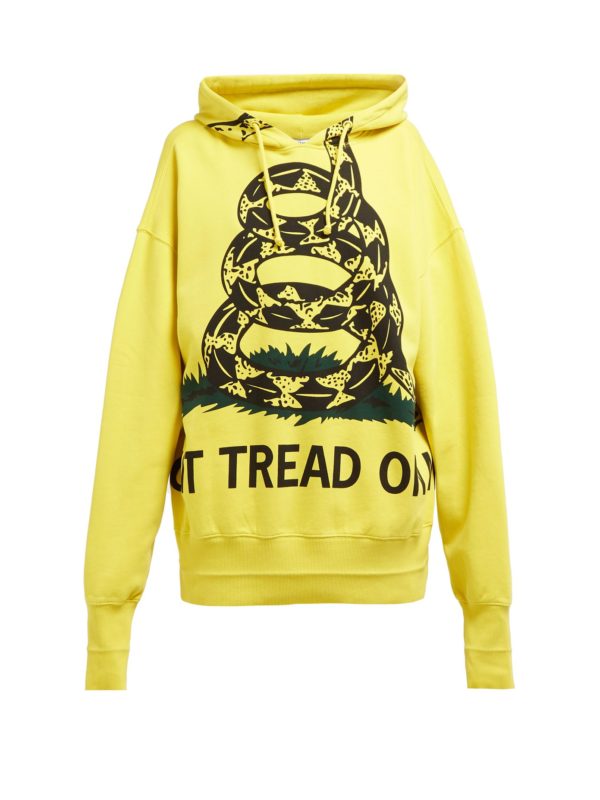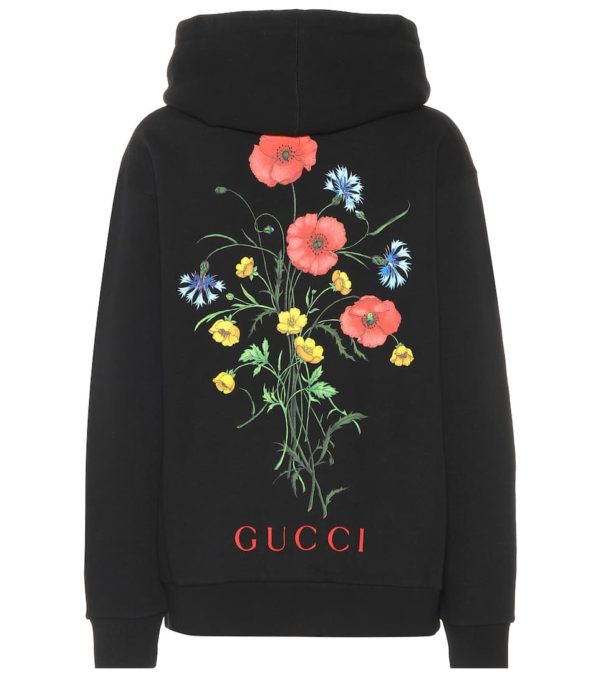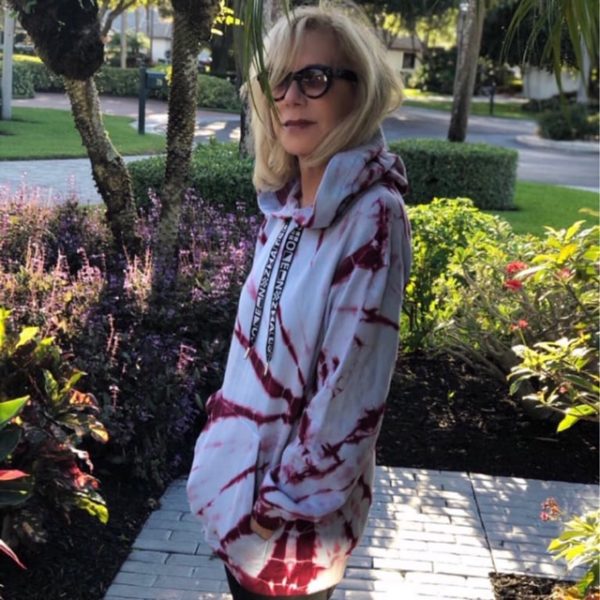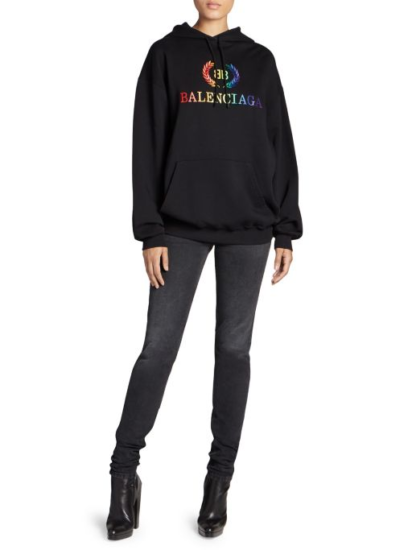 Winter might be over, but the hoodie is fashionable year-round in 2019. People are spending the money to wear a
designer logo sweatshirt
a fad that gained traction after stars like Ariana Grande & Betsy made oversized hoodies a fashion statement. Top designers are competing for the spotlight with
logo sweatshirts
ranging in price from $200 to $2,000 and beyond. Shop the latest styles in athleisure today. Designer Logos make a huge fashion statement this spring seemingly more than any other style top. Betsy is seen sporting the hottest trend (tie-dye) in Proenza Schouler's latest
PSWL line.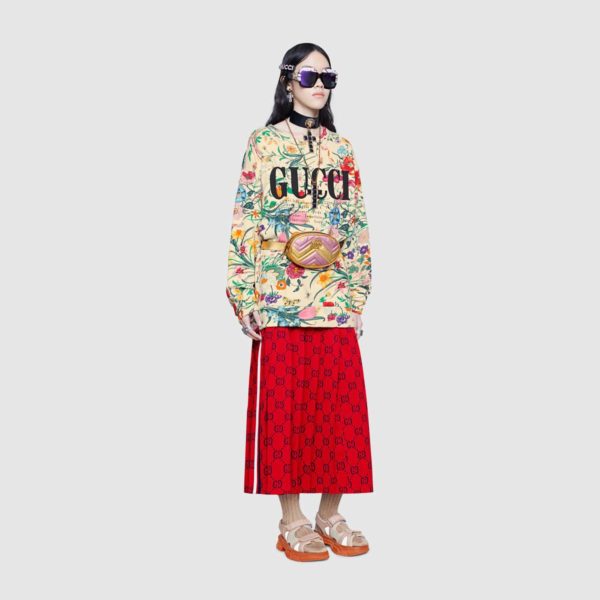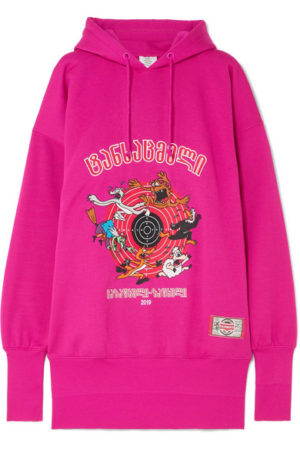 Fashion designer logo sweatshirts are perfect for any occasion, from a day on the town to a night out – with the right accessories. Balenciaga has a
Rainbow Logo Hoodie
available for $950 at Saks Fifth Avenue, while other brands like
Fendi
, (
the bug eye
) SSense, Isabel Marant Etoile, and
Vetements
(pink cartoon) (yellow snake) have created their own high-end hooded sweatshirts and pullovers. A brand we absolutely and can't seem to escape all of the sudden is
Off White.
I know the
camouflage sweatshirt
will be in Betsy's closet very soon. Prices depend on the brand, style, and embellishments.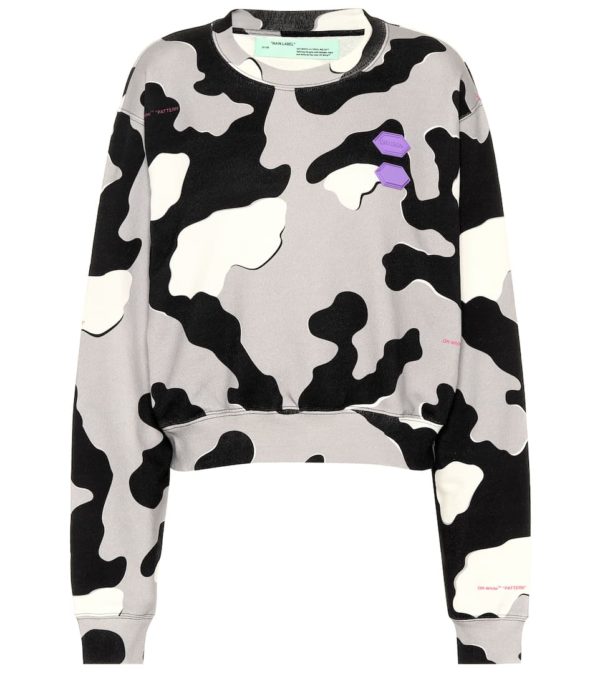 Gucci takes the cake with its stunning $2,400 cotton sweatshirt, complete with intertwined appliqué snakes running up the sleeves – made in Italy. Other logo sweatshirts from Gucci run from $1,100 to $1,900 depending on the style such as the Gucci Logo Sequin Sweatshirt. Gucci also has the Oversized Floral Sweatshirt and the Vintage Hoodie for a more affordable $360 as opposed to the $1200 Gucci Tennis Sweatshirt. The Vintage Logo Hoodie comes in four colors and six sizes. Check out the pink! Didn't know Gucci had anything that price. Givenchy also has a black logo hoodie for $500. AFGG doesn't shy away from designer logos but these are over the top (no pun intended) crazyyyyyyyyyyy. We love Gucci sweatshirts but the prices are escalating beyond "sweatshirt" affordable. Streetstyle brands like Off White and Vetemnets are also priced beyond reality.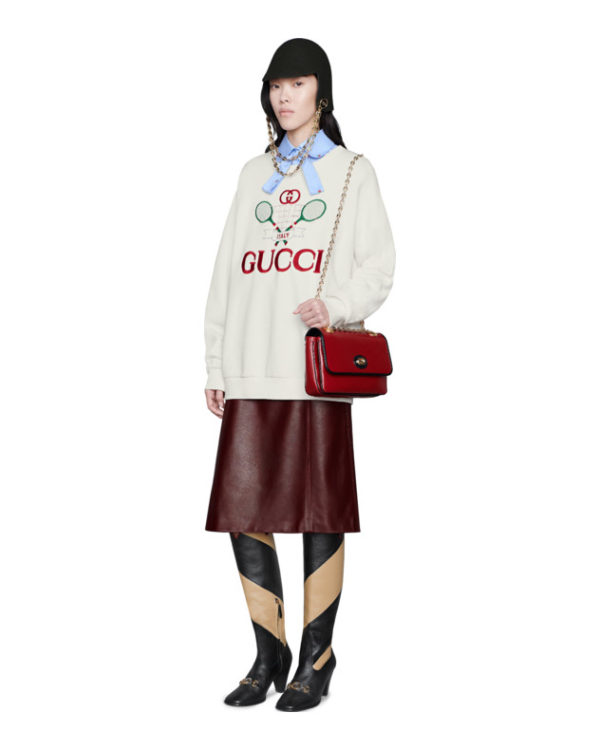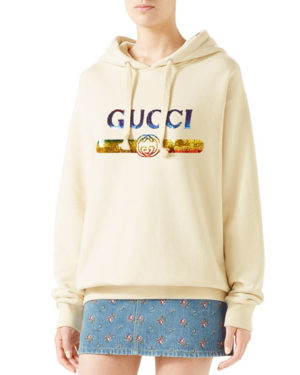 If you want to blend comfort with high fashion, the trend toward designer logo sweatshirts with everything.
Are you loving the designer logo sweatshirt look with a leather skirt and boots? Here's hoping it's a cool spring!
PS: Loving these designer logo sweatshirts? Click here now for more Spring styling tips!