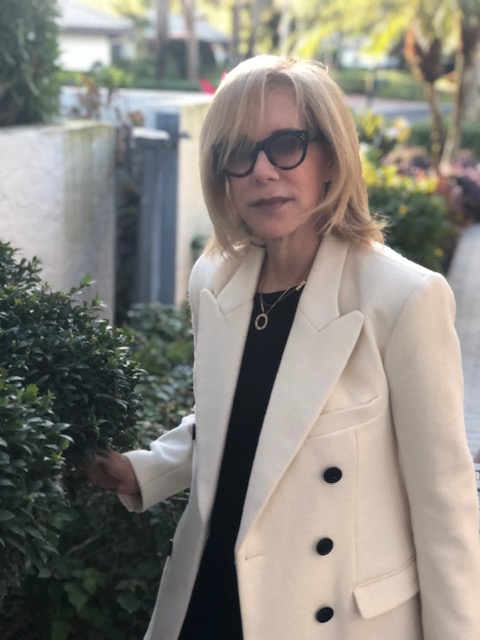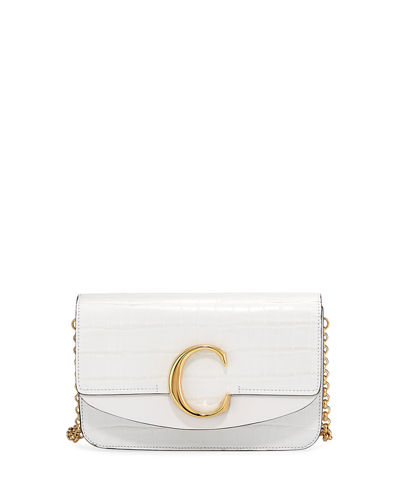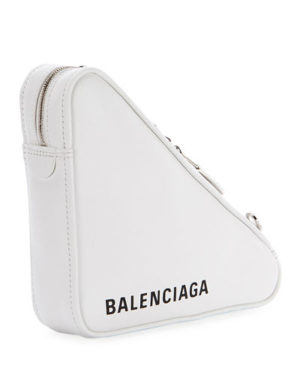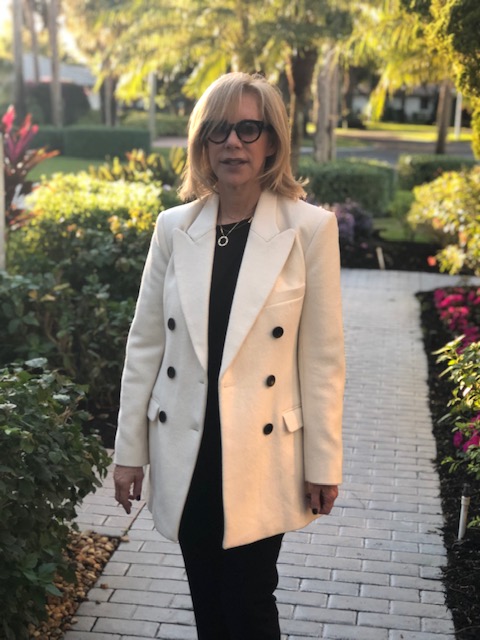 Even as recently as a couple of years ago, a white piece after Labor Day would be considered a fashion faux pas. We diligently packed away our brights and whites each September, resigned to a palette of neutral to usher us into dreary winter days. That trend, thankfully, is no longer taboo. Now, white is a neutral that can bring effortless cool and style panache into your wardrobe year round. Betsy's jacket is the perfect three season jacket: fall, winter, and spring although she vehemently said a few seasons ago, "Are you kidding, I'd never wear white in the winter".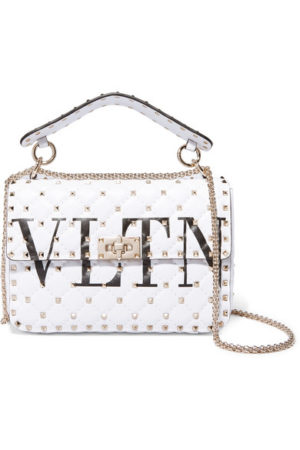 "Winter White" is a term fashion magazines introduced recently, and it adds an element of versatility into your style lexicon. Liven up your look with a bright white shoulder bag, like this enviable crocodile piece by Chloe. With a logo C emblazoned on the front, it is the perfect combination of trendy and classic. The C Leather Cross Body is also stunning in white. We're loving the Valentino white rock stud bag! AFGG has been known to splurge on anything Balenciaga like the triangle duffle bag in white. Fanny packs have made a re-entry into fashion this year. The white Alexander Wang fanny pack is the perfect combo with an all-black outfit previously seen as an unlikely pairing in the winter months.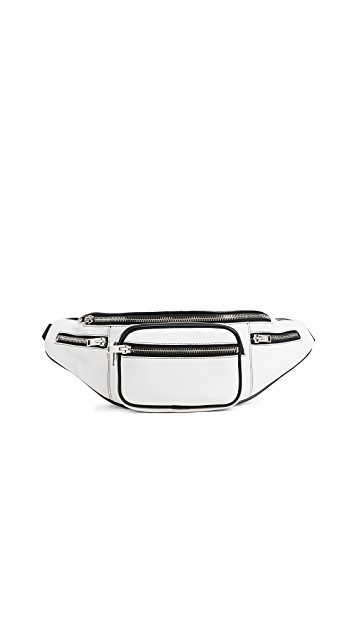 Brights are still on the roster for winter, as well, with several high fashion brands producing scarves and beanies in a variety of chic, neon hues. Nothing is totally off limits as we begin to experiment with outdated fashion rules and archetypes. Acne Studio's beanies come in a variety of bright colors (pink, green, and blue) but we're hooked on the white one!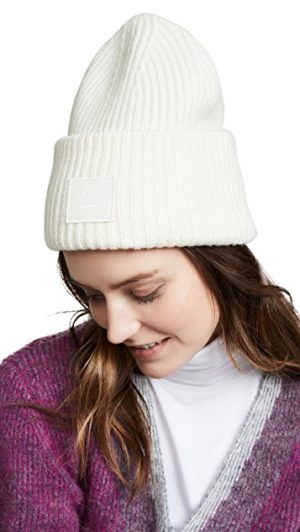 If you're looking for a good way to add a splash of winter white into your wardrobe, consider a boot such as Isabel Marant's. Fashion houses of all aesthetics are releasing boots in the neutral hue, and it adds seamless visual interest to your seasonal outfits. Never be afraid to wear white in winter! Clever Gucci makes it easy to wear white sneakers with lamb fur lining to stay warm. The white sock sneaker has been seen regularly every season. Be sure to check out these popular winter white boots, heels, and sneakers.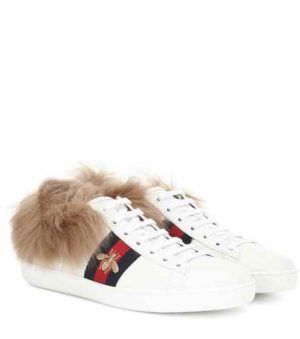 The colors do vary as seen in the Gucci coat. Think about wearing this stunning Gucci white coat.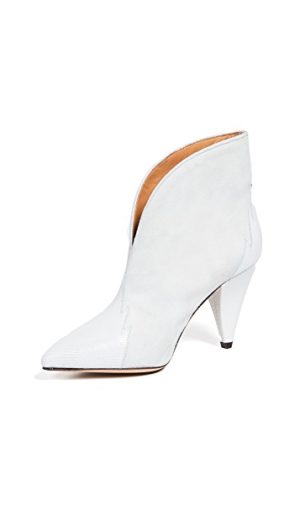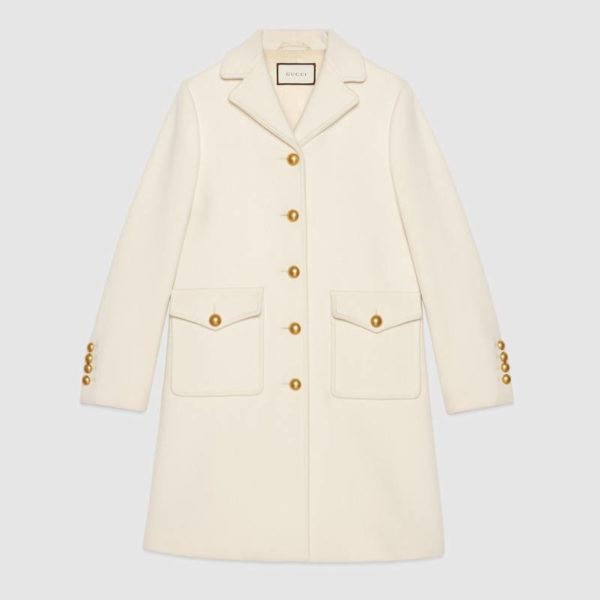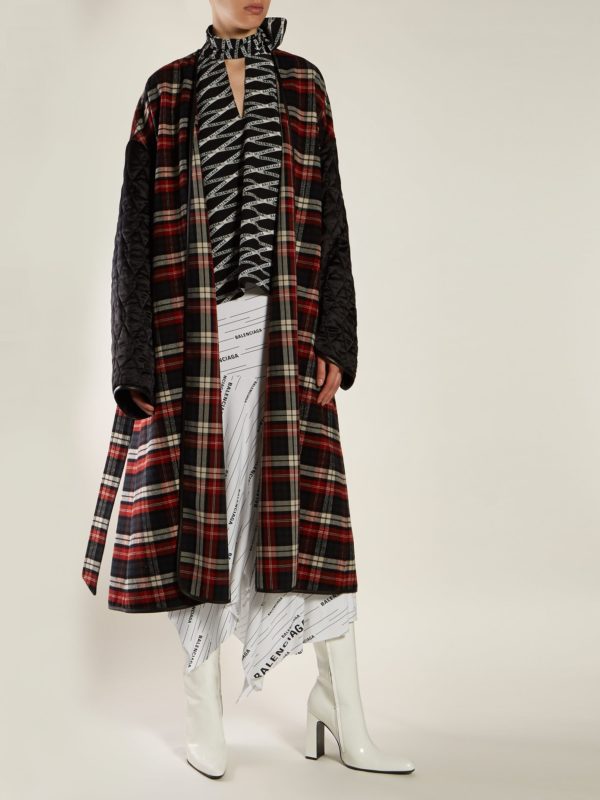 Ready to become a Style Influencer and lead the white winter trend?