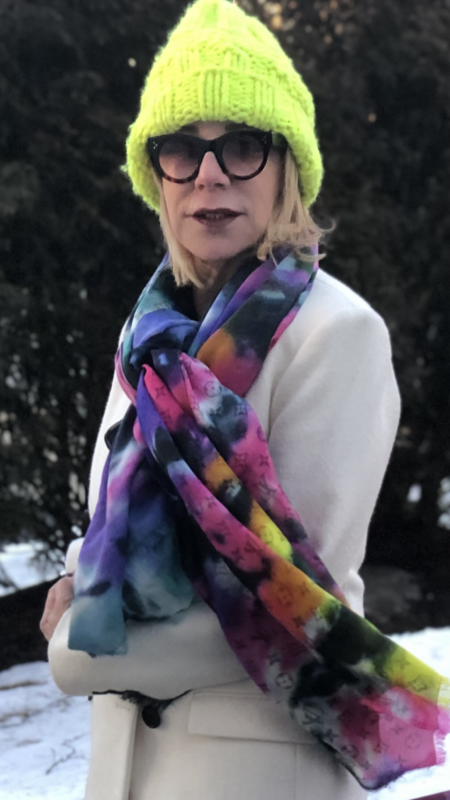 When High Fashion and Urban Streetwear Collide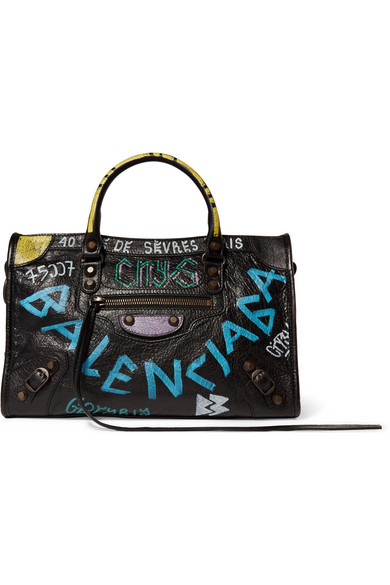 Homages to urban streetwear have been more prominent recently on the runways. Whether it's athleisure taking the runways by storm or tie-dye appearing on high fashion dresses, sweaters, skirts and more, the line between urban streetwear and runway is blurring. For some, this is a welcome improvement. One way that we're seeing urban styling influence high fashion is in the use of graffiti. Balenciaga's graffiti bags are the most noted and traveled on the arms of many seeking the hottest trend. Not to mention…how cool they are!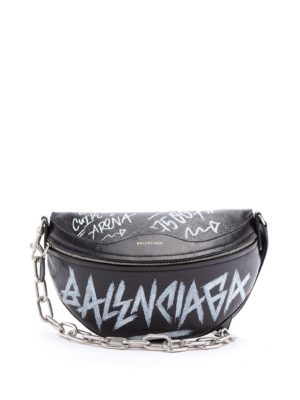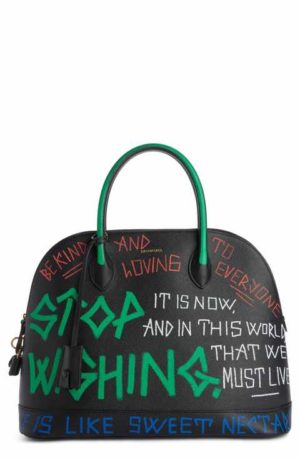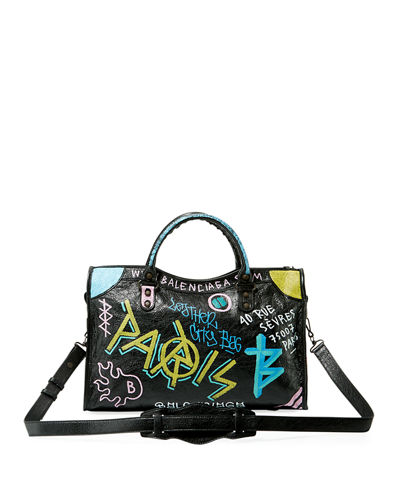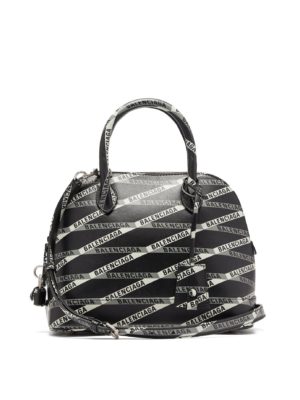 Graffiti is, in itself, an art form. The influence of street art is appearing on everything from handbags to shoes. Balenciaga's tote bag, for example, combines the fashion house's trademark structure and styling with the head designer's observances of street culture and art. It makes a statement that would turn as many heads in Fifth Avenue as it would Queens.
Vetements takes the trend further and combines two street trends into one, emblazoning graffiti onto a cross-trainer style sneaker. It offers visual interest and a serious infusion of style into your morning coffee runs or errands.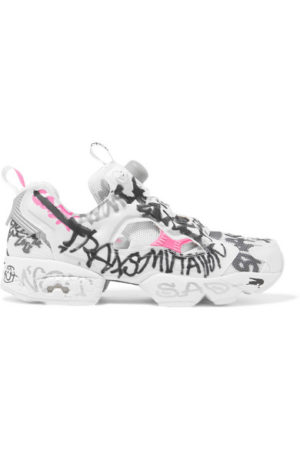 If sneakers are not your preferred brand of footwear, count on  Balenciaga to offer a higher fashion form of street art in the form of a knife-pointed pump. Several on-trend themes, such as sharp heels and a pointed toe box, will make this the focal point of your outfit.
We need to give a shout-out to Balenciaga for always being on the forefront of  super cool style. Although Vetements and Balenciaga's looks are vastly different they're consistently on target with the newest trends if not creating them. Balenciaga also veers towards elegant while Vetements is strictly hardcore street-style. We prefer Balenciaga but always add a few Vetements pieces to our wardrobe to kick it up a notch.
Even Louis Vuitton is in on the act with their tie-dye scarf and their own form of graffiti. Remember they were also on the forefront of the $1000 sneaker craze or just crazy! High fashion designers know how to "sock" it to us!
What's your take…..high fashion or urban streetwear? Let us know in a comment below!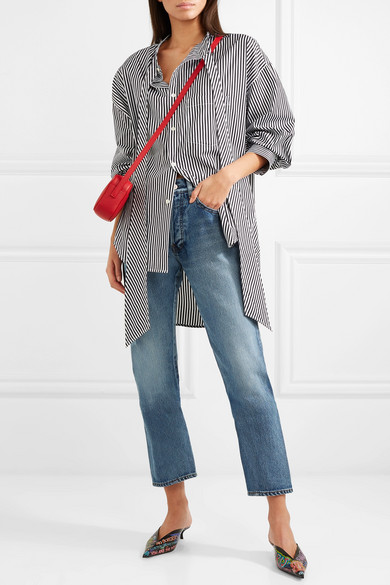 PS: Loving this high fashion meets urban streetwear feature? Click here now for more Spring trends!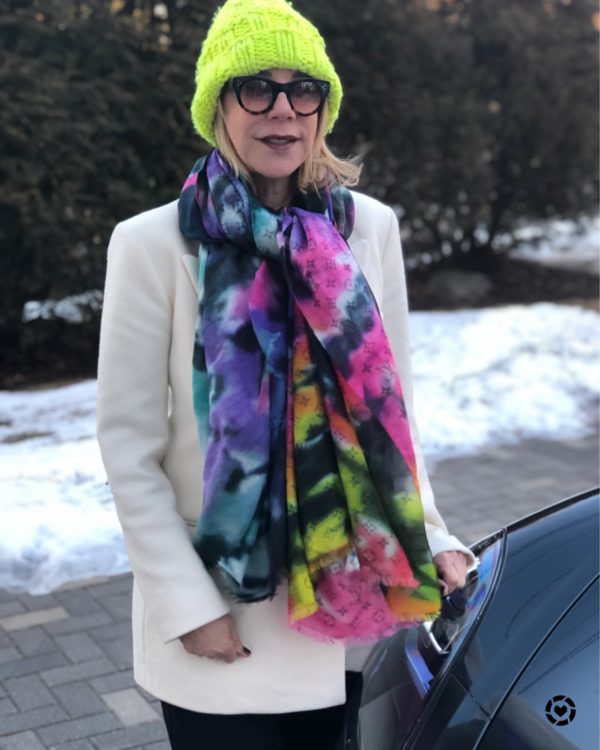 XOXO,