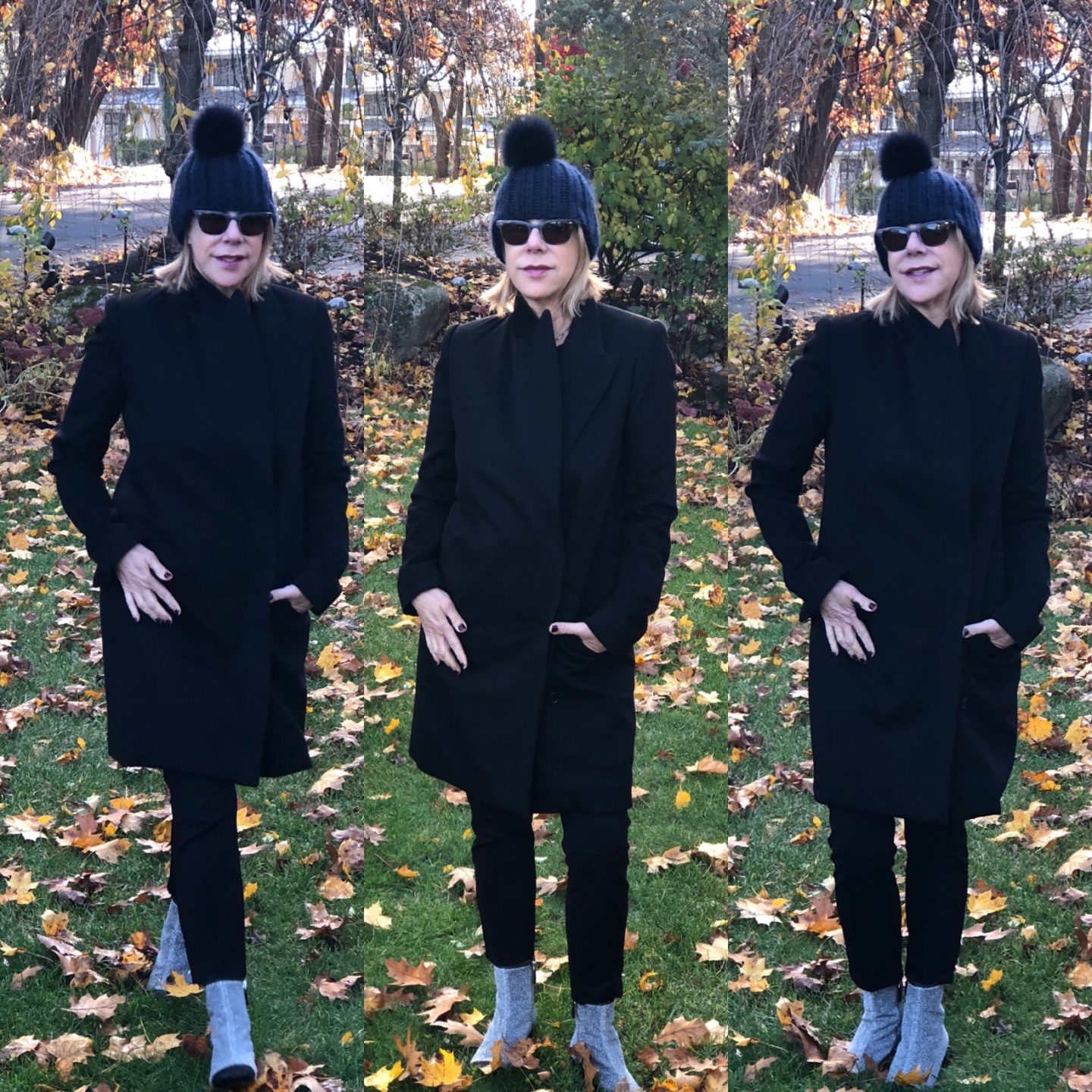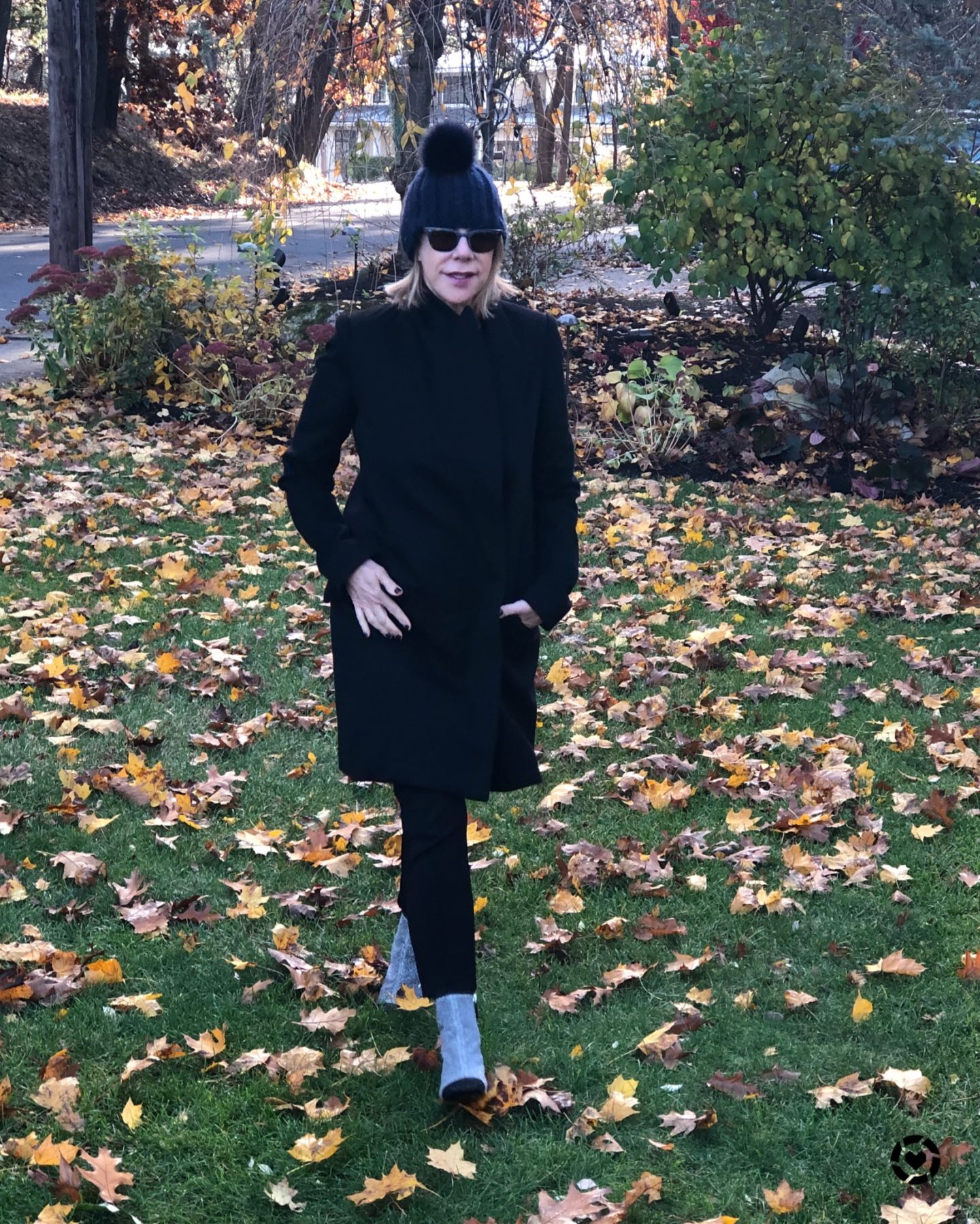 Ever since the Olsen twins debuted their stylish Row collection, its been my go-to-statement line. "Ashley and Mary-Kate Olsen infuse their personal aesthetic into the critically acclaimed brand The Row".
Much of The Row collection is year to year, season to season which is great for me especially since their prices keep escalating. Many of the pieces featured are long, oversized sweaters, coats, and cardigans. Their pieces are meant to move easily over your body and most do. My jacket and trousers (shown above) are an example of their classic look. My slightly cropped pants with the bottom zippers and the pull off waist are an example of their sophisticated look with an edgy twist.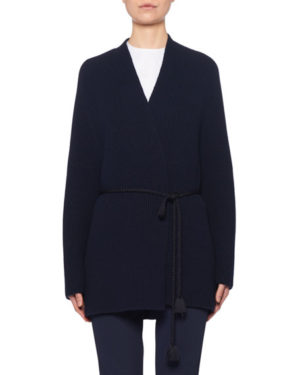 They have the most sumptuous lambskin leather pants from season to season which have become a staple for those who frequent the collection. The clothes borderline on traditional but share a very chic, high styled look. They are both modern and super stylish with incredible fabrics. My coat (as shown above) is luscious cashmere.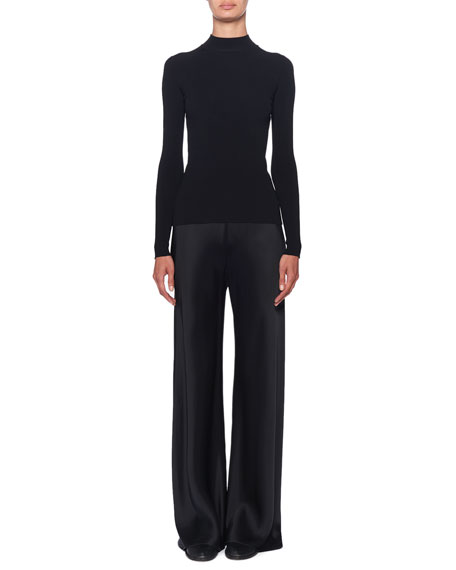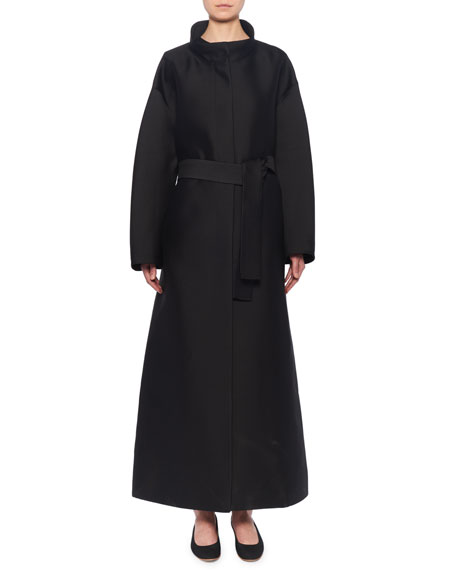 One of the drawbacks of The Row collection is the eventual size the sweaters become after a few wearings. They grow with you and are often down to your knees and the pants tend to fall almost to the top of the thong! Uh-Oh Obviously not gaga over this look. Some of the t-shirts are very thin and tend to rip. All in all this line is one of the best out there. There are unlimited ways to wear this basic and versatile line.
Most of The Row's pieces are known for their comfortable style. Even though they are comfy they are not schleppy and don't look as you would expect. What they do with fabrics is both creative and imaginative.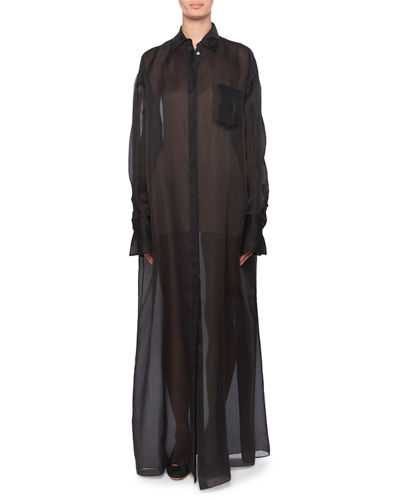 The Row shoes and handbags are to die for. If you're waiting for them to go on sale, you can keep waiting. Some eventually do but that's quite a wait, and once they're on sale they're scooped up while you're debating. The bags and shoes transition well from look to look whether it be with leather pants, a dress or a long cardigan. The bags and shoes complete any outfit in the collection. The shearling boots are my all time favorite….warm and stylish. I look forward to Fall just to wear them. FYI white boots are very on trend for this time of year.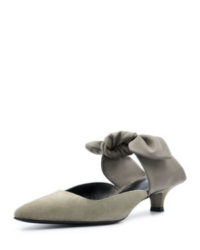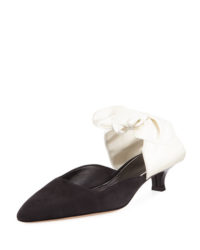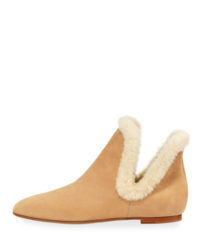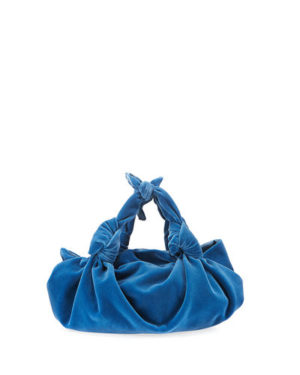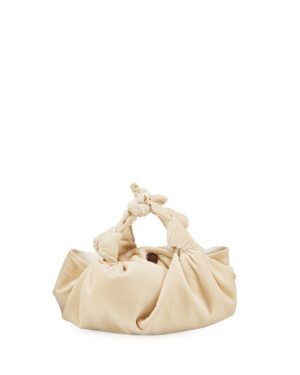 I think it's fun to wear an unexpected look with a monochromatic style hence my Chanel sparkle boots. The boots will dazzle your look. The Row Collection allows you to
make any outfit your own
! Click any of the black links to indulge. I can't rave enough about this line. To sum it up…the line is chic, cool and fun to wear. Is it for everyone? You decide! Given the overpriced casual style with expensive fabrics, it's a maybe, a must-have, not sure, thinking about it, how can I sneak it into the house, or a flat out no or a huge YES!
Click here if The Row Collection offers you everything you are looking for.
The Row Collection Sources:
The Row Ribbed Waist Cardigan
The Row Skinny Leather Moto Leggings
The Row Mock Neck Long Sleeve Top
The Row Silk Belted Trench Coat
The Row Sheer Shirt Dress
The Row Coco Suede and Satin Mules
The Row Shearling Boots
The Row Ascot Velvet Bag
The Row Sideby Camel Calf Crossbody Bag
XOXO,