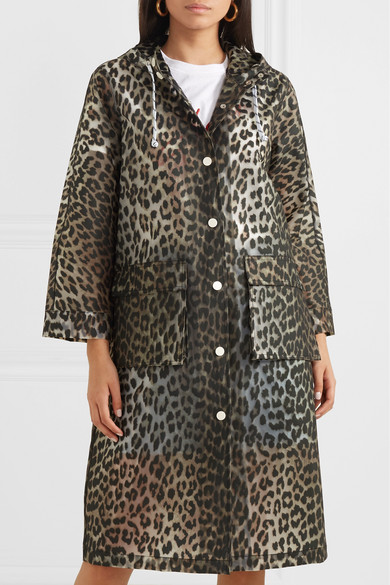 GANNI was founded by a gallerist in Copenhagen in 2000. Since husband-and-wife team Ditte and Nicolaj Reffstrup took over the label in 2009, however, GANNI has undergone a rebranding. It's blossomed from a fashion insider secret to a brand that's recognized on catwalks worldwide. The latest Ganni winter collection known for their cult dresses and t-shirts is fun, playful, and kicky – and comes with reasonable price tags to boot. The leopard print PVC raincoat is so cute and reasonable, especially when compared to the Vetements hooded raincoat. Don't get me wrong there are many items in the line that teeter on not being reasonable but if you're comparing to Balenciaga, The Row or Chloe they're appreciably priced. The line has a little bit of everything.
Click any of the bold links to browse and shop the Ganni winter collection. Betsy has her own unique style of dressing and this line emphasizes uniqueness.
Ganni Winter Collection Favorites 
Dive into a palette of polka dots, vivid colors, floral patterns, and – our personal favorite – cheetah prints with the new GANNI line. Love the silk leopard print blouse.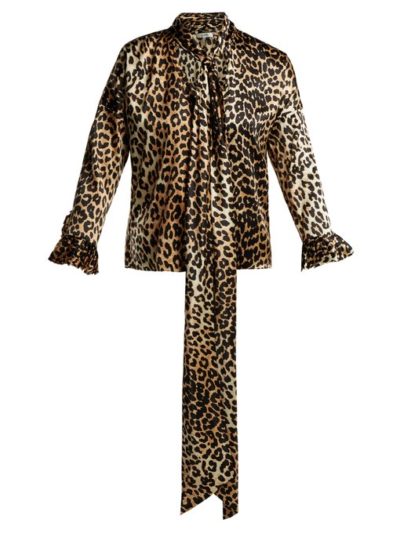 Feed your inner wild child with fun and unexpected pattern combos on dresses, skirts, tops, and pants that all boast the signature GANNI vibe, one that's light, airy, and doesn't take itself too seriously. GANNI's fresh new take on designer fashion is exactly what we've been craving. These sweaters are perfect for fall and winter. Great colors to spruce up the dreary days ahead.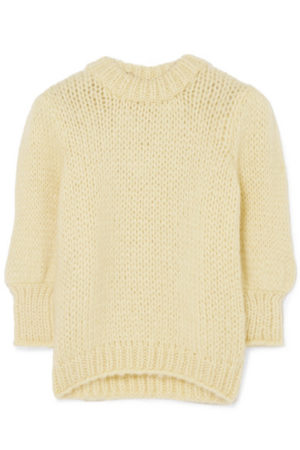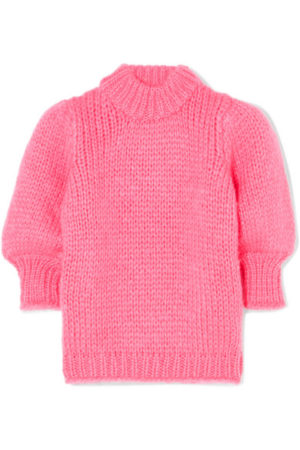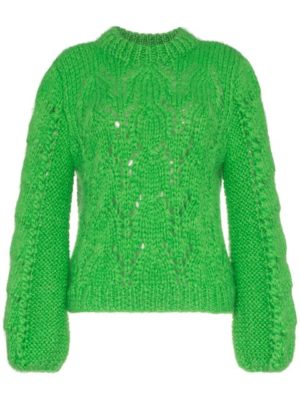 Perhaps our favorite thing about GANNI's new line is that it's reasonably priced. Shoppers can buy pieces of fashion art from GANNI almost no matter what their budget. Pick up an appliquéd sweatshirt for $170 or dazzling floral print, embellished chiffon mini dress for $900. The choice is yours – and the pleasure of introducing you to the latest and greatest from GANNI is all ours. How cool are the tennis sneakers?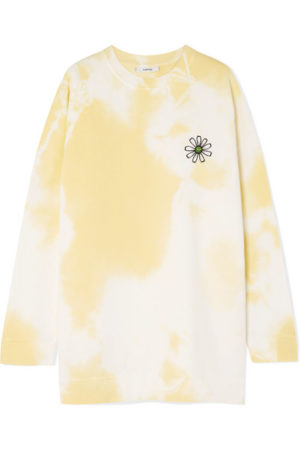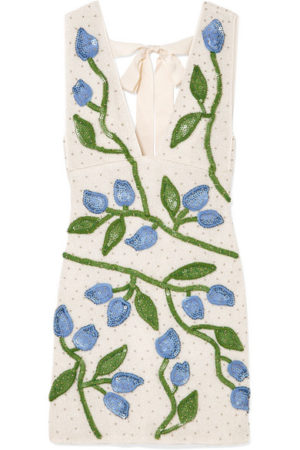 If you like the Ganni Winter Collection, start shopping right here, or take a look at all the Latest Trends featured on A Few Goody Gumdrops! 

Ganni Winter Collection Favorites:
Ganni PVC Leopard Raincoat
Ganni Mohair Sweater
Ganni Embellished Mini Chiffon Dress
Ganni Appliqued Tie Dye Sweatshirt
Ganni Leopard Print Silk Bouse
Ganni Bright Green Sweater