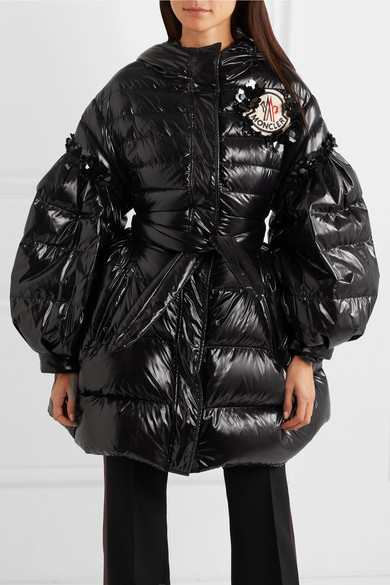 Moncler has a reputation for being a traditionalist when it comes to luxury winter clothing – expect superior craftsmanship and the best materials available, but not anything particularly Avant Garde or out of the ordinary. Sometimes, it takes a collaboration with an innovative mind to create something extraordinary, which is what Moncler achieved in their new designer winter clothing collection by teaming up with Simone Rocha.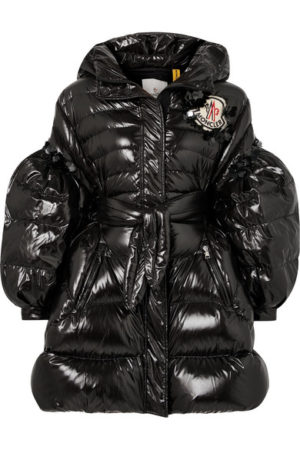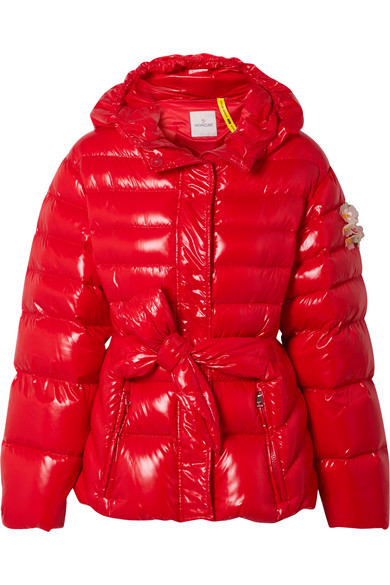 Rocha is an Irish fashion designer who made her debut in 2010 at Tate and London fashion week. Her newest pieces are part of Moncler's rebranding efforts, so-called the Genius Group. The evidence of the brand's new direction is obvious, as they move away from classic styling and delve into the Avant-Garde with Rocha's help. These designer winter clothing and ski wear pieces are both modern and post-apocalyptic in styling, with huge details mixed with unexpected fabrics like lace overlay. If the world were going to end tomorrow, this is how we would want to look. Moncler has teamed up with four different designers this season to bring a new twist to their existing collection. We've chosen to feature Simone Rocha's style as we're in awe of her luxury puffers.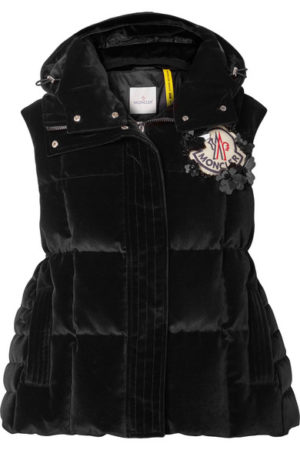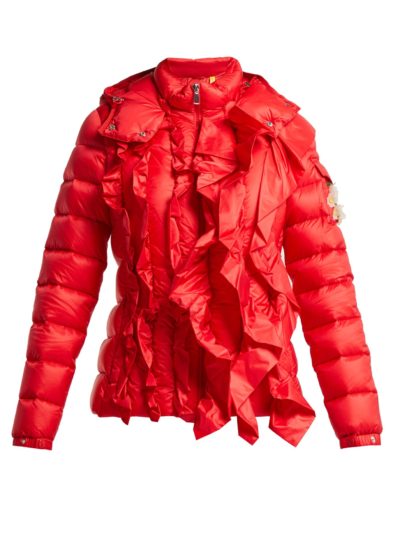 If you want to make a statement this winter, opt for a piece of Moncler's ready to wear Genius collection. You won't be disappointed with the designer winter clothing line's unexpected flair. After so many years of classic styling and silhouettes, it's honestly a breath of fresh air, just in time for winter. If this luxury ski line is too funky for your taste, you can always opt for the more traditional Moncler style although they have upped their game. It's warm and stylish no matter what you choose! Click any of the bold black links to indulge? However, the clothes collaboration is hideous.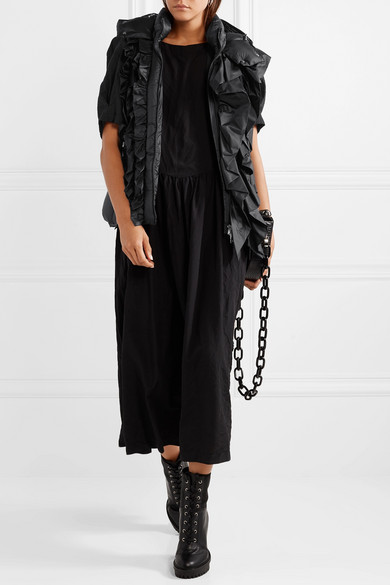 Do you think this designer winter clothing collection is called Moncler Genius for a reason?
Designer Winter Clothing Favorites: 
Moncler/Simone Rocha Belted Black Puffer
Moncler/Simone Rocha Belted Red Puffer
Moncler/Simone Rocha Red Ruffle Puffer
Moncler/Simone Rocha Black Ruffle Vest
Moncler/Simone Velvet Vest
Moncler/Simone Black Dress
Loving this designer winter clothing and ski wear  feature? Click here now for more of our favorite winter trends!