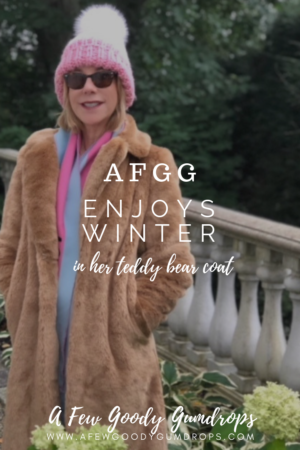 Ready to wear a faux fur teddy bear coat this season? Here's why you should consider. Furs once dominated the fashion scene. As tastes evolved and fashionistas craved a more humanitarian source of styling, vegan leathers, and faux furs took their place. This winter, the faux trend takes a nostalgic turn and gets it coziness from an unexpected source: your favorite childhood teddy bear. Of course, you can carry your favorite teddy or accessorize with your favorite teddy purse.
So-called teddy bear coats are dominating the runways this season. Crafted in rich camel and even jewel tone hues, these pieces manage to strike the perfect balance between form and function. The luxe styling looks good on every body type while providing warmth from the chilly winter days ahead. They range in price from ninety dollars to four thousand ninety dollars with MaxMara coats leading the pack. Wonder if Kim Kardashian has anything to do with this? Yes!
Faux Fur cuddly coats are fashionable enough to find at a variety of price points and in several different cuts and styles. The car coat style seems to be the most popular, like this MaxMara piece made famous in magazines and fashion blogs as worn by Kim Kardashian.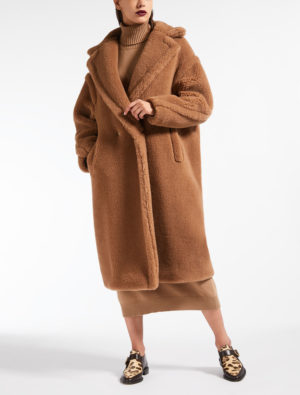 Hers is available in the classic teddy bear camel, as well as rich red and sophisticated black. At $3,590 per piece, choose your hue wisely. If you want to spend a little less on a MaxMara, the elongated loose teddy bear coat is a great choice.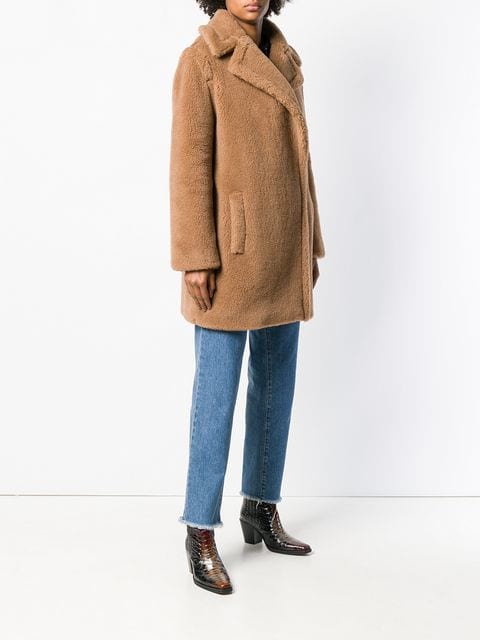 Frugalistas will be happy to discover more affordable versions such as the faux fur off-white teddy bear jacket by Noemie. Not every coat on AFGG carries the designer label. There are so many other brands without the hefty price tag that are as cozy, warm, and stylish.
Shopbop has a wide range of current styles and prices. I purchased the Apparis as seen on me in the stunning chestnut. (above). Less pricey, as fun, and cozy as KK's camel MaxMara as seen below.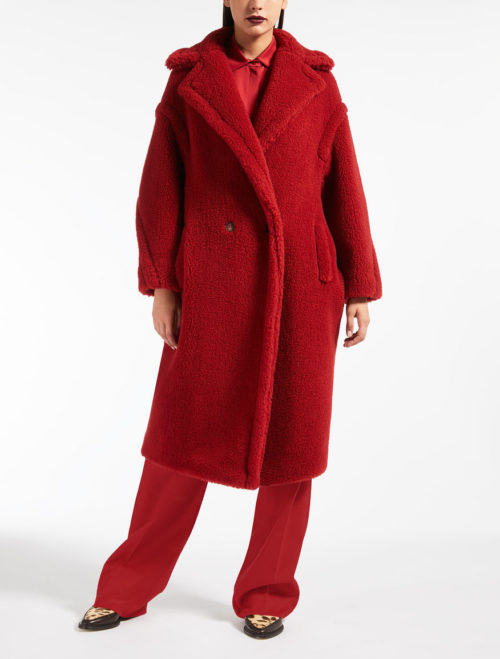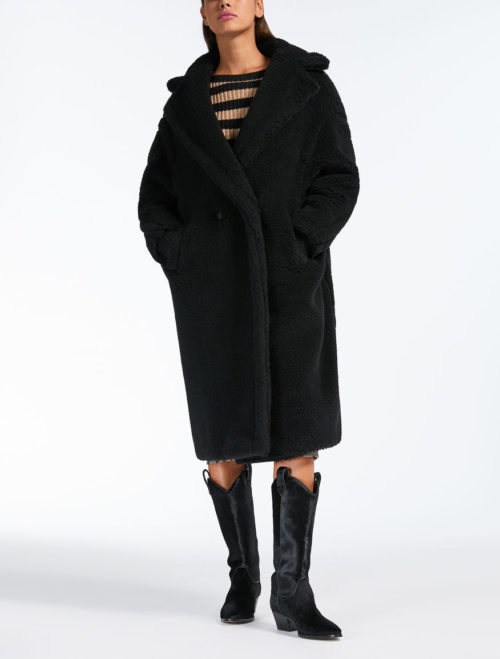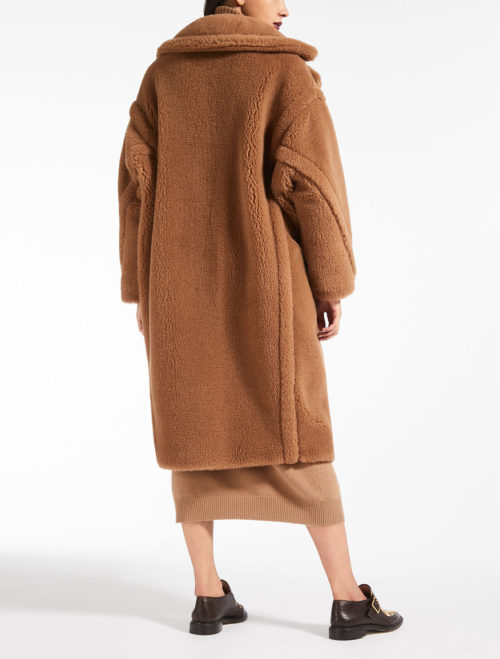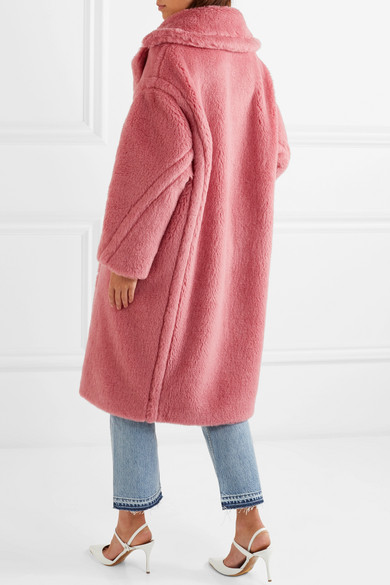 This season, you'll see t
eddy bear coats
on everyone from Celebs to Instagram darlings. With so many price points and styles available, you're sure to find one that matches your unique aesthetic. The blush (our favorite color) faux fur coat by Akris is a fabulous choice for a warm fuzzy winter coat. We're drooling over Marc Jacob's
Dusty Blue teddy bear coat.
Not to disappoint
the puffer
is still the style this season. It's still a perfect coat for a cold day or an unwanted blizzard. Click the purple links to indulge and shop the links below for amazing styles at all different prices! Last but not least is Blank Denim's
leopard faux fur coat
. Faux fur leopard coats are a huge trend this season. Want my advice? Start Shopping!
Click here to see more Teddy Bear Coats.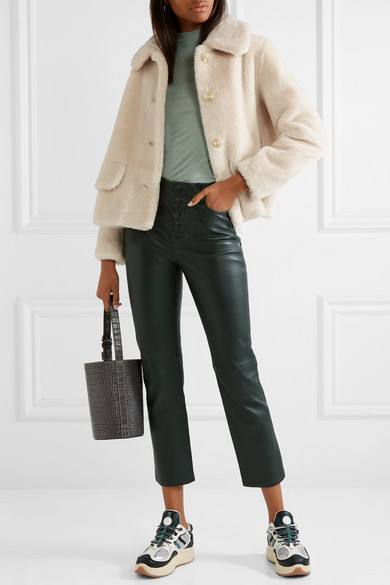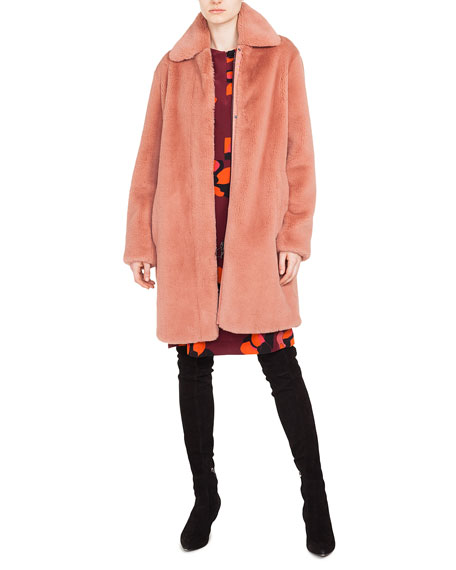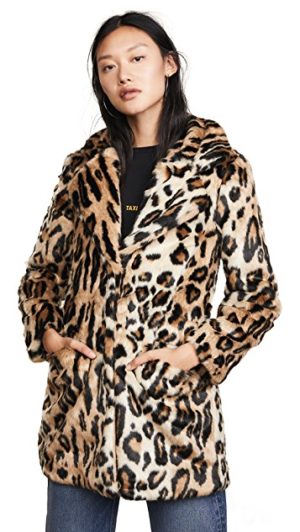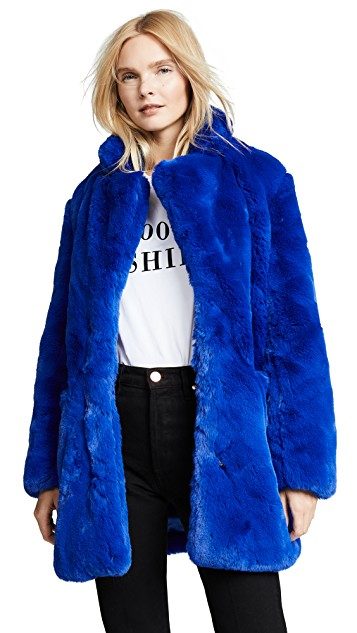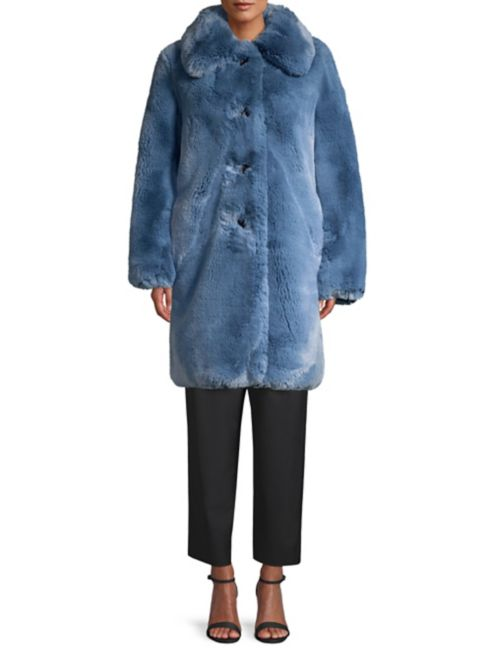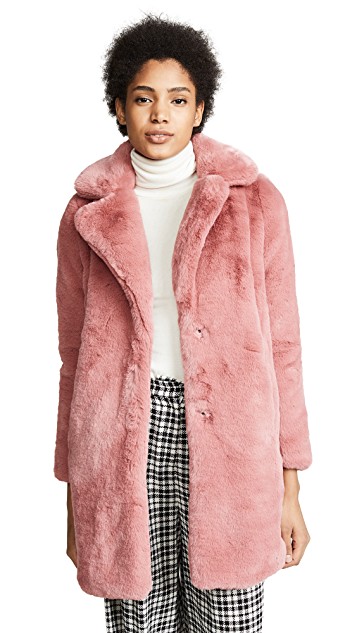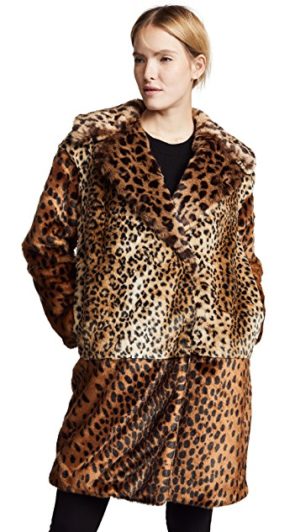 Sources
MKT studios light pink teddy bear coat
Red Teddy Bear Coat made 0f camel hair and silk blend
Camel Teddy Bear Coat (in Kim Kardashian's closet)
Teddy Bear Noemie Jacket in Off White
Teddy Bear Coat in Grey (not shown)