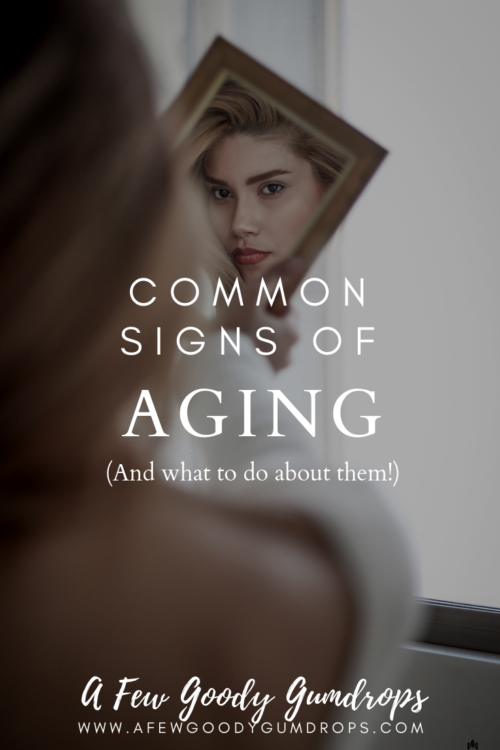 All of us can spot the first signs of aging. You wake up one morning and notice a fine line under your eye. It just goes downhill from there. We all age; it's a natural part of life and that's just fine. However, many of us, if we're being totally honest with ourselves, will admit that we'd like to hang on to our youthful looks for as long as we possibly can. There is absolutely nothing wrong with wanting to slow down the signs of aging and maintain a youthful glow for as long as we can.
If you are someone who has always taken pride in your appearance, investing in designer clothing from the best fashion companies, and looking after your skin, hair, nails, etc., it can be quite distressing to notice those tell-tale signs of aging for the first time, Yes, many people can take them in their stride, but others can't and if you're one of those people who would like to look younger for longer, there are many things you can do.
With that in mind, here are some of the most common signs of aging and some things you can do about them.
Common Signs of Aging
Crow's Feet
Crow's feet are one of the first signs of aging that many people experience. Some of us love them because they are a sign of a life well lived; they show that you have been someone who has laughed and smiled a lot. However, if you aren't happy with yours and you'd rather minimize them as much as you can, you need something like Realine patches. These patches will immediately smooth out those lines and wrinkles so that your eyes look at least 10 years younger. They're very easy to apply and they will do the trick.
Jowls
Many people's skin becomes less firm as they get older and this can lead to those dreaded jowls – bags of skin that hang down around the jaw and cause one to look not dissimilar to a Basset hound on occasion. Most people think that, unless they have painful surgery, they are stuck with their jowls, but it is possible to get rid of jowls naturally. You can do this using SiO Beauty patches which work by creating the perfect microclimate between your skin and the patch. This draws out moisture and hydrates your skin, which plumps it and prevents the kind of sagging that causes jowls to develop. If your jowls are already prominent, it may not get rid of them completely, but it will improve them, and if your jowls are just developing, you may well be able to banish them completely!
Age Spots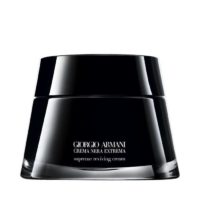 As the name suggests, age spots are pockets of discolored skin that appears as you get older. They are usually very small in size, although they can be larger. They are basically caused by all of the wear and tear that your skin is put through over the years. They are particularly common in sun-worshippers who have not been as good about using sunscreen as they could have been. There are a few things you can do to minimize the appearance of age spots, including rubbing lemon juice on them to lighten them but using an anti-aging white brightening dark spot corrector is probably going to be more effective for most people. Experiment with all of the options to see what works best for you. A lot of people have had success with Armani's Crema Nera Supreme Reviving Face Cream.
Laughter Lines
Laughter lines are another sign of a life well-lived that some of us would rather if they were not there. They are usually caused by repeated facial expressions over time, so unless you do a Posh Spice and avoid smiling at all costs, they're pretty difficult to avoid altogether. You can, however, reverse them pretty successfully using retinol concentrate. It might take a while. But if you use the product religiously, you will notice a big difference.
Drooping Eyelids
Sometimes it can seem like everything starts to sag as you get older, and droopy eyelids are a prime example of that. Unfortunately, they can make you seem far older and more tired, tan you really are, which can be a real pain when you're trying to look fresh. Luckily, it is possible to, at least temporarily, banish droopy eyelids. You can do this with surgery, but if you don't want to go under the knife, there are lots of products, including droopy eyelid stickers which will hold them up, to choose from. Botox is also an option if you don't mind having injections, You do not have to live with droopy eyelids if you really don't want to.
Décolleté Wrinkles
Wrinkles on the chest area just under the neck and above your bust are so common because the skin in that area is so thin. That's why it is so important that you moisturize this area daily. If, however, you've neglected to do that and your upper chest is looking a bit worse for wear because of that, you may want to use a smoothing skin pad designed for that area. They work in much the same way as jowl pads and they will make the skin far smoother over time.
Frown Lines
Frown lines are those little lines that show up between your brows and across the top of your head. A lot of the time, you can get rid of them naturally by drinking lots of water to hydrate and plump your skin and by eating a healthy diet rich in vitamins, minerals, and omega-3 fats. However, if they simply won't budge, you can botox them away or use facial massage techniques to try and get rid. There are lots of options available.
Crepe Skin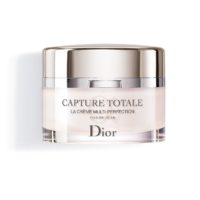 Crepe skin is the term used to refer to skin that is dry and coarse and which can feel like sandpaper when you touch it. This is often one of the most unpleasant signs of aging for many people. It is caused by low levels of elastin in the skin, as well as the kind of repeated stretching that happens when you lose and gain weight. Using a moisturizer like Dior Capture Totale Multi-Perfection Creme is the best way to improve this kind of issue. This luxury facial cream helps to add density to the skin, allowing your delicate facial skin to regain firmness. It also revitalizes facial contours while plumping, smoothing, and illuminating your skin for a radiant look. Just be sure to use it liberally!
General Anti-Aging Reversal Techniques
Along with the above ways to combat specific signs of aging, there are lots of more general things you can do to help you appear more youthful overall, here are some of the most effective:
Get Plenty of Sleep
Beauty sleep really isn't a myth. If you want to wake up every morning looking and feeling fresh, you need to get between 6-9 hours of sleep every night. If you do this, you will be brighter in the eyes, less wrinkled and more glowing.
If you can, try to sleep on your back because when you sleep on your front, you can end up rubbing and scrunching your skin, and that can cause wrinkles.
Have an Excellent Skin Care Regime
Your skin is the key to looking young or old, so have a decent skin care regime in place. As a minimum, you should be cleansing, toning and moisturizing daily, and exfoliating at least a couple of times a week. Use soft towels and drink lots of water to keep skin hydrated.
Eat Healthy
Try to cut down on sugar and eat at least 8 fruits and vegetables each day, along with plenty of nuts, oily fish, seeds and avocados to ensure you get enough Omega-3 (it plumps the skin and keeps it smooth), drink moderately and avoid overly processed foods for smooth, elastic skin that looks way younger than you are.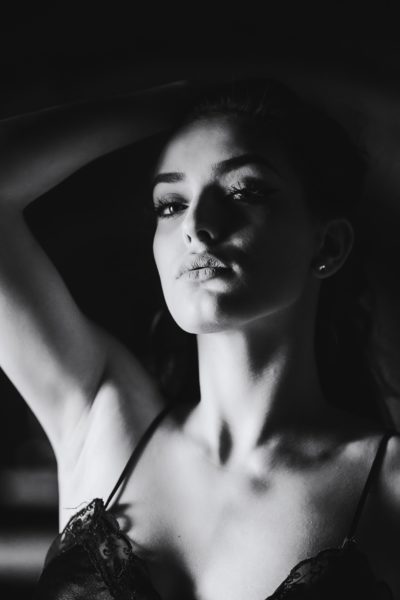 Most importantly of all love the skin you're in! Don't hesitate to spend money and time taking care of yourself. You only live once, you only have one body, take care of it the best you can and don't be afraid to treat yourself to luxury lipstick, cosmetic procedures to reverse the signs of aging, a spa day, or just some fancy new gloves. You deserve it!