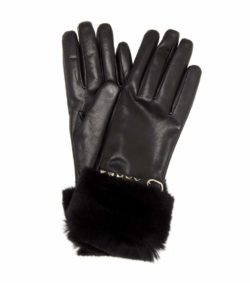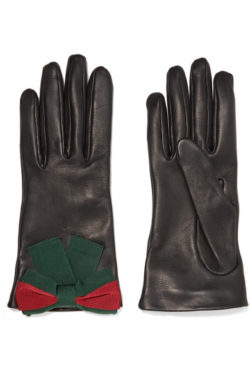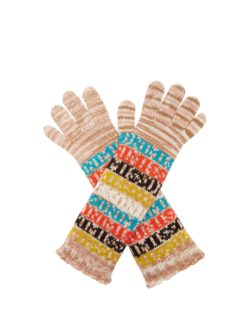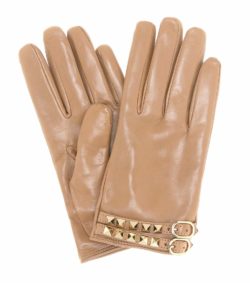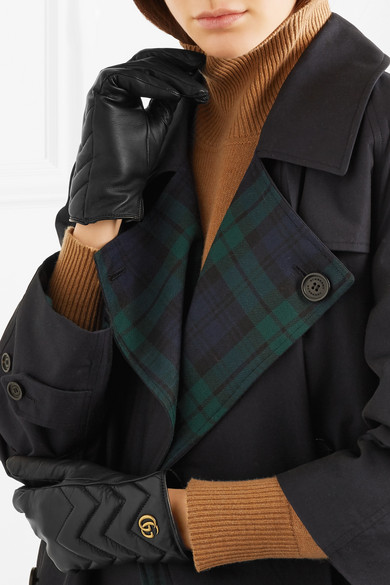 Alright, the designer gloves are coming off. How much are you willing to pay for a show-stopping pair of gloves? $300? $2,000? What about $525 for a pair of  Carolyn Rowan Crystal and Ball Fingerless Gloves that are usually $1,050? While we're more than happy to put the love in glove, we have mixed feelings about the price. It all boils down to what you're willing to drop on a pricey pair of statement gloves. However, who doesn't love a pair of designer gloves on sale?
Neiman Marcus has several must-shop sales on designer fingerless gloves right now if you're in the market. While we are in love with the effortlessly classy and chic Ball & Crystal Cuff Fingerless Gloves by Carolyn Rowan, even the new sale price is a bit steep. You might not be able to wear Gucci Suede Fingerless Gloves in a New York snowstorm, but that doesn't mean you can't make a statement year-round. It's time to treat yourself to a pair of fall's fabulous looking gloves! Personally, I think gloves are an extension of your outfit and jacket. Check out the stunning Gucci Black Quilted Leather Gloves!
The right pair of gloves can add oodles of luxury to your wardrobe – winter, spring, summer, or fall. The investment can be a bit much for gloves that might not hold up in winter weather, though. I, for one, have a pair of tan cashmere Loro gloves I've had for years. I have to keep having them repaired because they keep unraveling! Don't wear designer gloves in the wrong weather. Many will get ruined if they get wet. Are designer gloves worth the price tag to you? If so, click here to indulge designer gloves. Would you rock a pair of Calvin Klein's Tin Man Look?
Would you consider buying a pair of ultra-expensive designer gloves? Designer Gloves are the rage this season!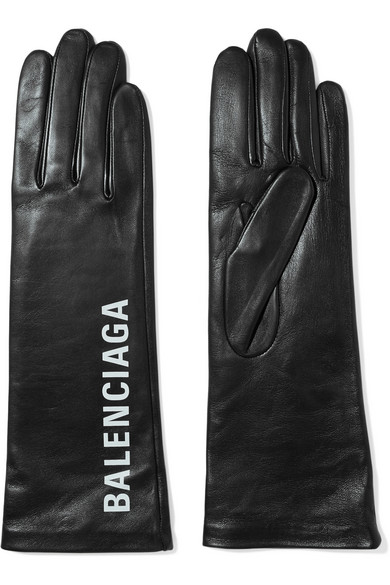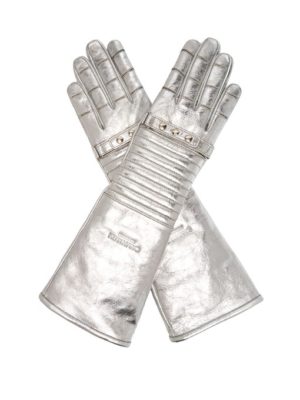 Designer Gloves:
Gucci Black Quilted Leather Gloves
Gucci Black Leather Gloves with Red and Green Bow
Valentino Black Gloves with Studs
Valentino Lamb Tan Rockstud Gloves