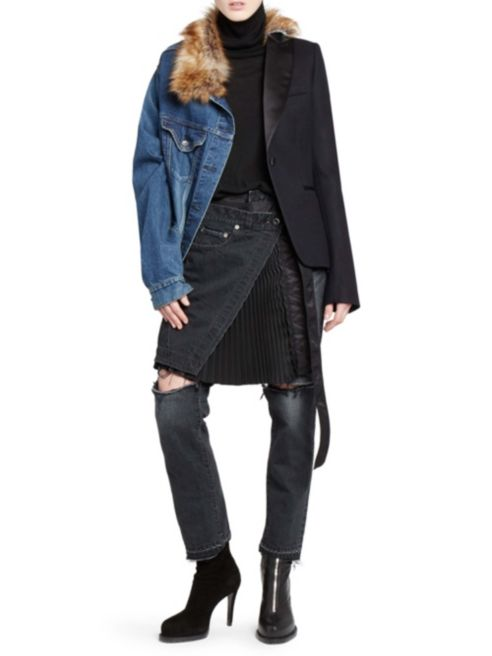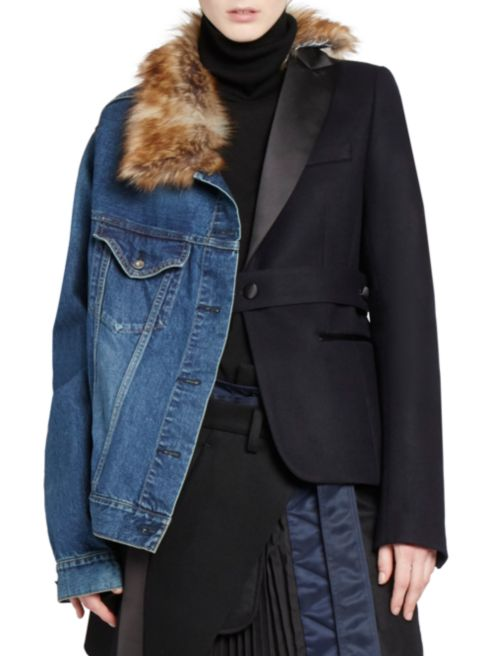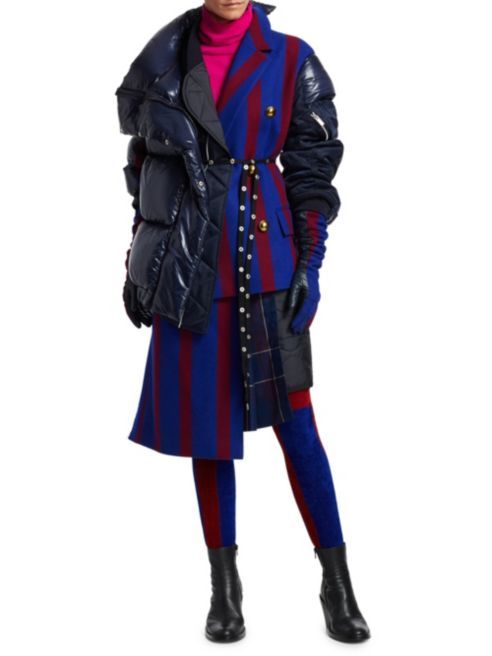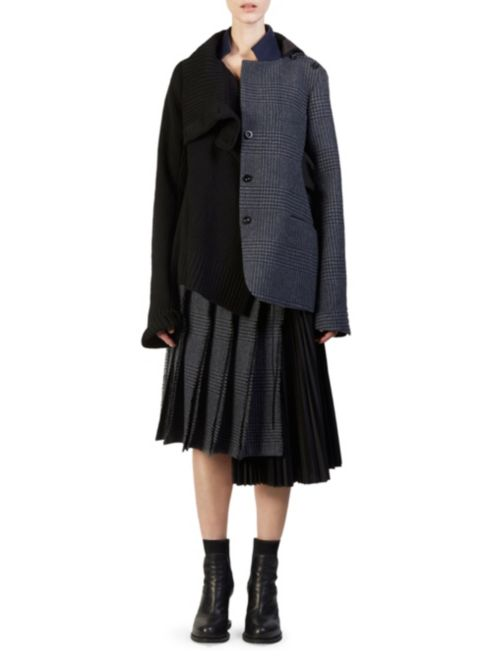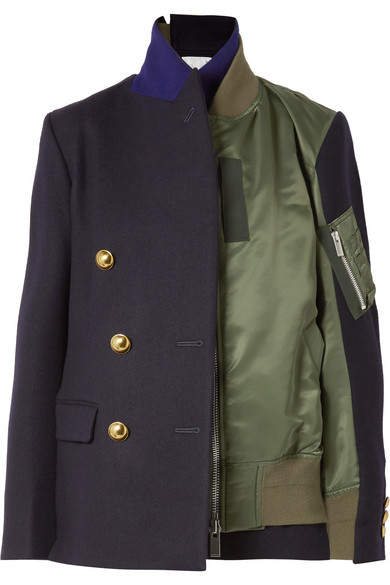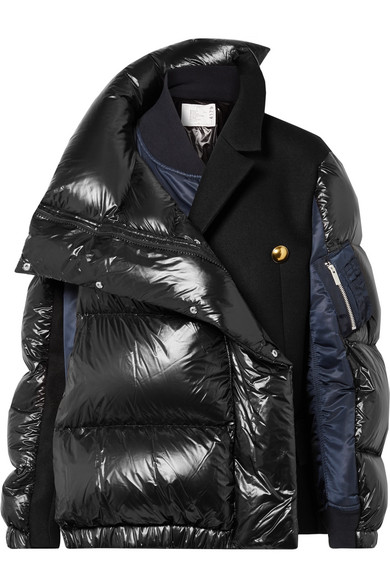 Seriously Sacai what's up with
the combo look
? You continue to push the envelope every season in a way that I love and have become accustomed. You usually have my approval and credit card. Eighty percent of my wardrobe is/was 
Sacai.
However, I can't wrap myself around this ridiculous combo look. So you're trying to show two looks in one?? Am I supposedly wearing my blazer and ready to take off the other half…my denim jacket? Nope, you must take off the whole piece.  Personally, I think Sacai has gone overboard with this look.
This doesn't mean Sacai devotees will not rush to buy this look. I for one can't even bring myself to try on one of these ridiculous combo pieces. I envision them on sale racks and maybe not soon enough. As I travel up and down the edgy path, I see salespeople trying to pawn these stupid looks on customers who actually believe they look good. I want to jump in and shout, are you for real selling this expensive garbage? I want to yell across the aisle to the customer, are you off your rocker? You bet I do.
If you favor this combo look, click the purple links to shop! Dare to wear? You must tell me what you bought. If you're digging Sacai's combo look this season click here now for more of this look! Click here for pieces we love!
Had to post Sacai's Fringe Sweater.  I want to gag. Looks like a dyed floor mop!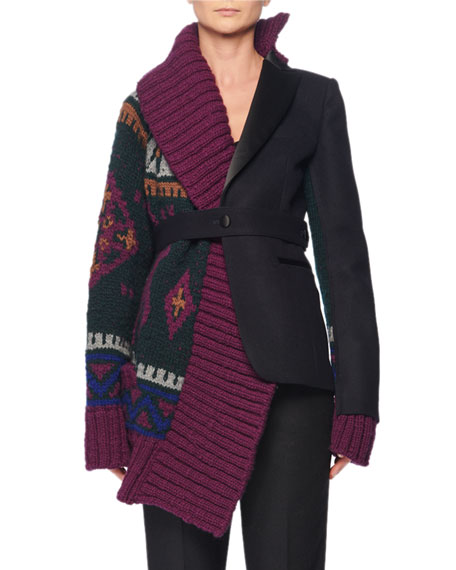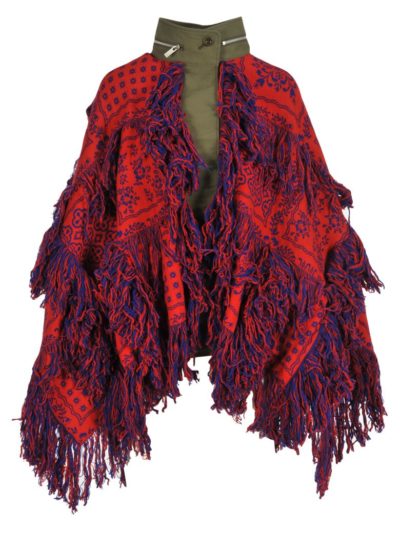 Sacai Sources:
Sacai Denim & Blazer Combo Jacket w/ Faux-Fur Collar
Sacai Paneled Wool Crepe and Army Green Shell Jacket
Sacai Melton Puffer Jacket
Sacai Purple Sweater and Black Blazer
Sacai Blue and Khaki Melton Wool and Puffer Combo 
Sacai Fringe Red and Purple Sweater
Sacai Mixed Media Puffer
Loving this feature? Click here now for more of our favorite Fall trends!