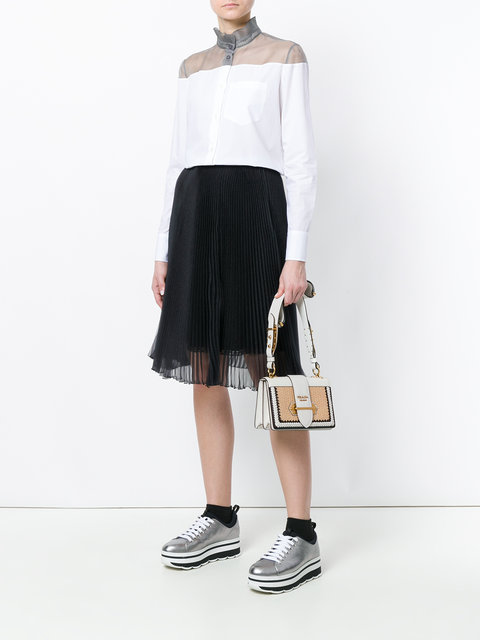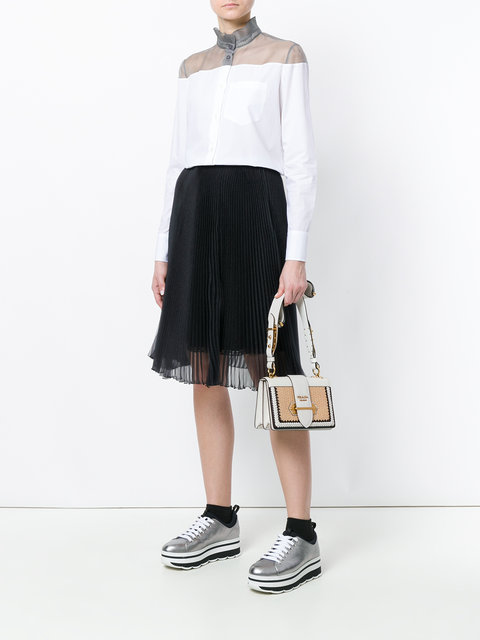 Lazy, dreamy summer days are in our near future so are designer straw bags. We're talking about those days where it's too hot to do much more than languish at your local bar with an ice-cold margarita in hand, maybe stopping into a store or two for the welcome reprieve of air conditioning. That kind of heat demands airy layers, waterproof foundation, and accessories that won't weigh you down. 
THE HOTTEST STRAW HANDBAGS FOR THE SUMMER
There's no sense in toting a heavy leather bag that will stick to your legs and make your sweat at the pool. Summer is a time for breezy fabrics, and that includes your shoulder bag. Straw handbags make for a versatile accompaniment to your summer wardrobe. Woven in a natural fabric, it's a neutral that will pair with all your seasonal must-haves. For those looking to make a style statement, it also comes in a variety of bold hues. One of our favorite lines this season is the Prada straw bags. It all boils down to what you want to pay for a three-month bag. Straw bags are the chicest compliment to your look, day or night. You'll adore using these summer bags!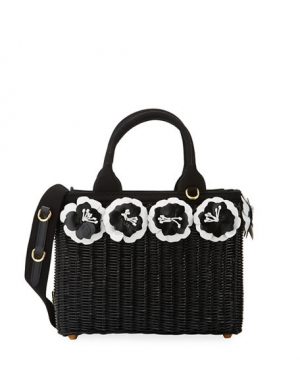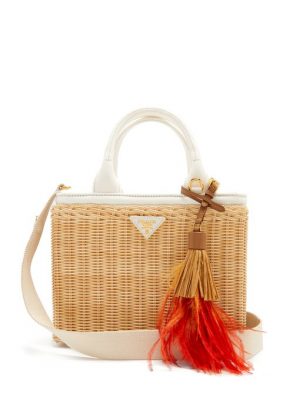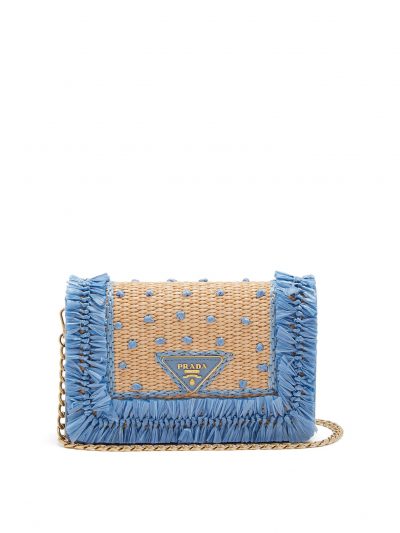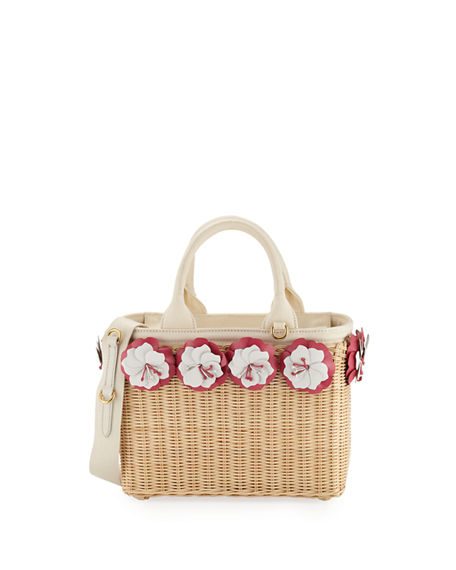 Prada White Raffia Shoulder Bag
Prada Small Flowers Black Raffia Basket Bag
Prada Small Flower Basket Bag with Red Flowers
Prada Polka Dot and Leather Bag
Prada Metallic Leather Platform Shoes
Straw handbags are no longer reserved for the hippie and summer music festival set (though you would certainly fit in at Coachella). Today's versions feature structure and clean lines, so they can appear as polished as they do casual. The designer labels (and the designer price tags) are very much a part of the go-to "straw bag" scene. I'd definitely shell out some extra bucks for a great designer bag. Choose a couple of straw handbags to hold all your lazy, hazy summer day essentials. If you're dead set on a label-less straw bag we have the best selection, too.
Click the purple links to indulge in more straw handbags! 
Loving this post, click here now for another straw bags feature!