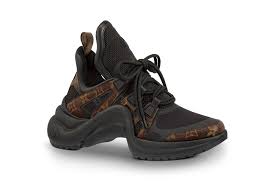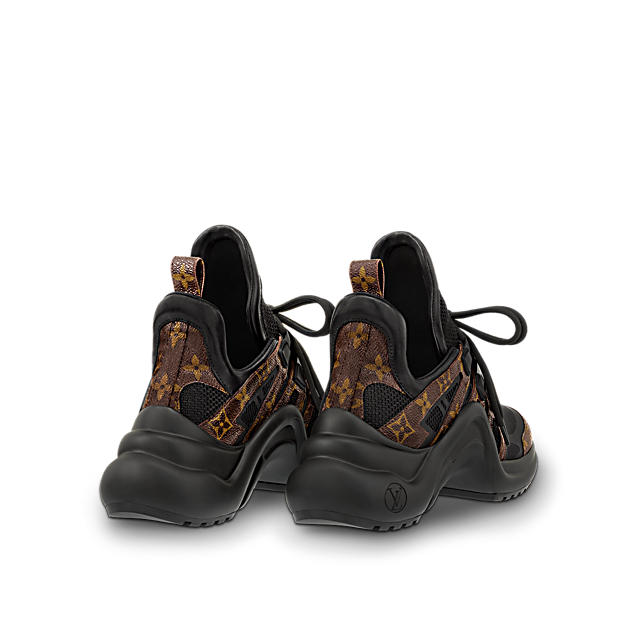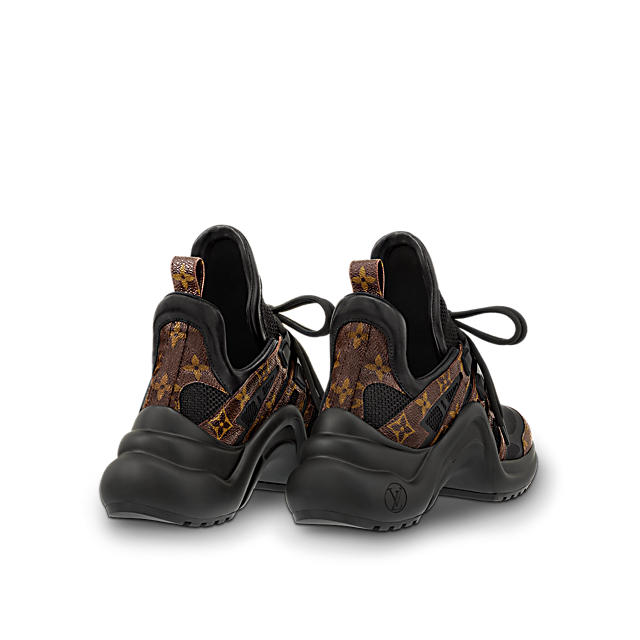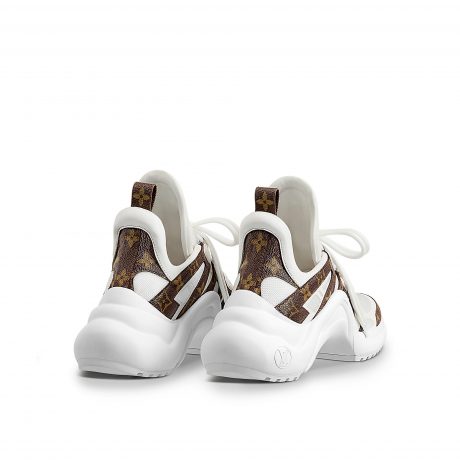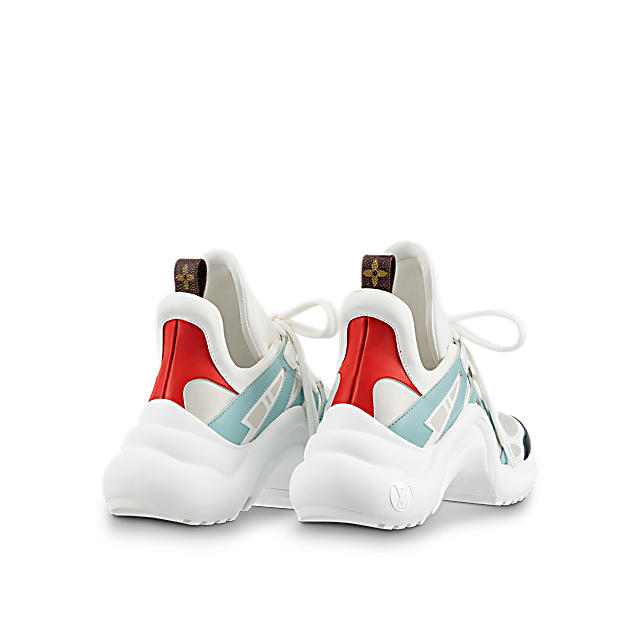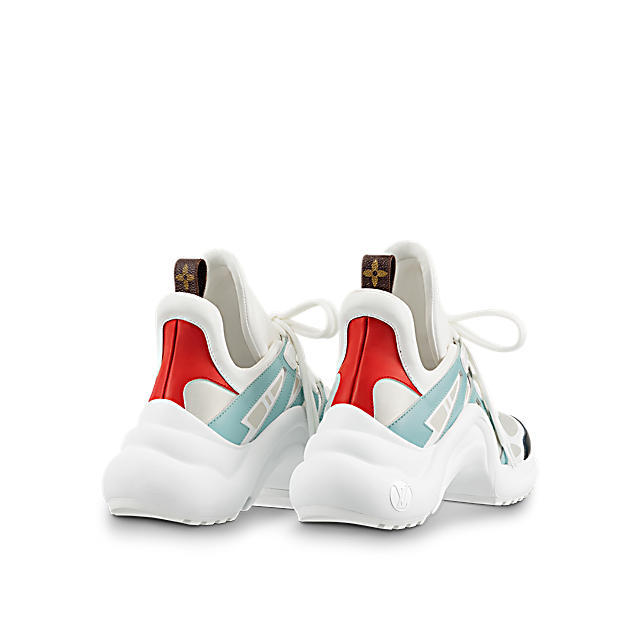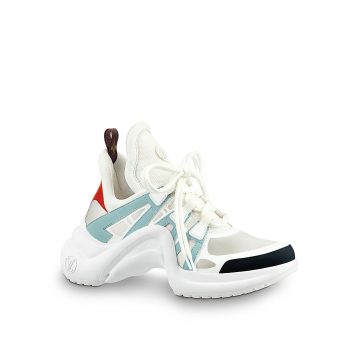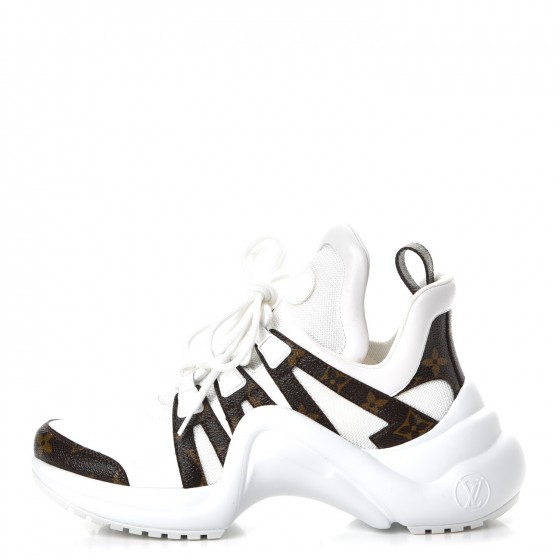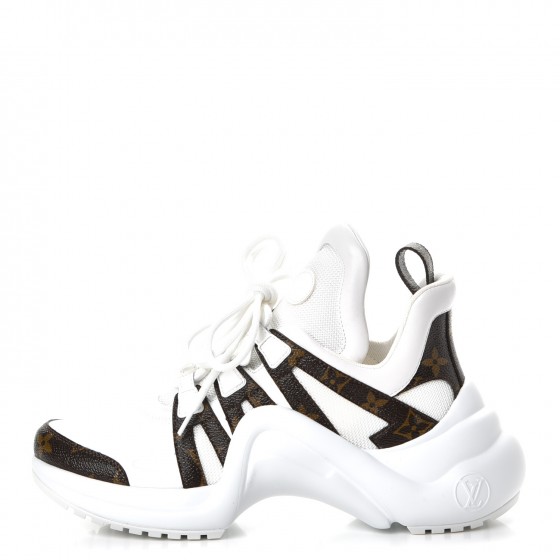 We can always count on Louis Vuitton to blur the lines between menswear and womenswear. Take a look at recent runways, and you'll see bedazzled menswear and sequins for the boys. The women's runways are filled with hoodies and traditionally "male" pieces – though the continued dominance of athleisure caters to men and women alike.
This is where Vuitton's new Archlight sneakers come in. Though designed for women, Jaden Smith has been seen sporting the ultra-futuristic shoe (this is not the first time he's been out and about wearing womenswear – as a personal friend of Vuitton, he rocks many crossover pieces with ease). With an exaggerated arch and chunky design, the shoe will make you feel like you can run faster and jump higher (though we don't recommend much hard play in these beauties, which run $1,090 a pair). No big guys will be sporting this look since sizes top out at men's size 9. Now I know why the Archlight sneakers are so expensive "crafted of calfskin". Now I don't feel bad spending $1000!
These Archlight Sneakers have ultimate crossover appeal. GQ called them the "must-have" shoe of the season. Don't rush off to buy them, however, because Archlight is sold out. If you want a pair, you'll have to add them to your wish list and wait, unless you have friends in high places. Would you spend over $1000 on this shoe?
 Meet Hurache, Nike's Humble Alternative to the Louis Vuitton Archlight


We recently discussed Louis Vuitton's Archlight sneaker, which flew off the shelves (metaphorically, since these are phone orders) so fast that we had to see if they were worth the hype. With a celebrity endorsement from Jaden Smith, the Archlight appeals to both men and women. Unfortunately, most of us cannot spend over $1,000 on a pair of athleisure shoes, so our search began for a suitable replacement.
For inspiration, we looked to Nike, a mainstream leader in athleisure fashion. Their Huarache shoe has the futuristic silhouette of the Archlight, but you can find it for $100 or less. The shoe has many on-trend elements: metallic hues, a chunky heel, and molded underlays. Nike also has something that even the great Louis Vuitton does not: functionality.  Loving the multi-color Huarache as seen above and obsessed with the metallics!
Huarache is a running shoe. You can actually take it on a jaunt around the neighborhood without fear of ruining your investment. While the Archlight looks like it can give you superpowers, the Huarache actually allows you to run and jump in style. Give me these fashionable, budget-friendly sneakers over the Archlights any day. Click the purple links to shop reasonably priced Nike Huaraches! Be sure to shop the Nike sneakers right here.