Spring is in the air, Easter is only a few days away and I, for one, am itching for spring fashion! I'm so anxious to put the mukluks and boots away and trade them in for sandals and loafers! One of the hottest shoe trends for Spring/Summer 2018 is without a doubt, silver shoes!
Wearing socks with sandals hasn't taken over the fashion scene completely yet, but if that's a trend you want to try, silver heels are a great choice for that! If you want to be daring and try it out for yourself, we recommend choosing sandals with block heels. This is such a popular look for spring and you really can't wrong. These silver shoes are easy to walk in, add just the right amount of height, and they look sleek and stylish with most outfits.
Silver is one of my personal favorite shoe colors because silver shoes go with almost anything! You can easily wear silver shoes with anything from jeans and a graphic tee, to athleticwear like your favorite leggings and hoodie.
Silver shoes are so easy to wear and very on-trend for spring and summer. Look for feminine embellishments like crystals or sequins for dressy occasions. These glittery block heeled sandals from JD Williams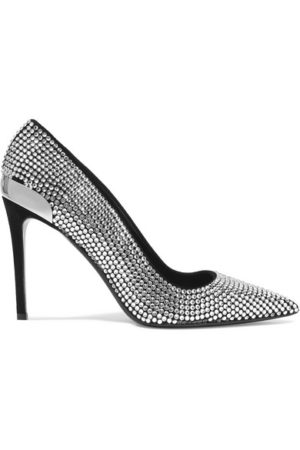 would be a great wedding shoe.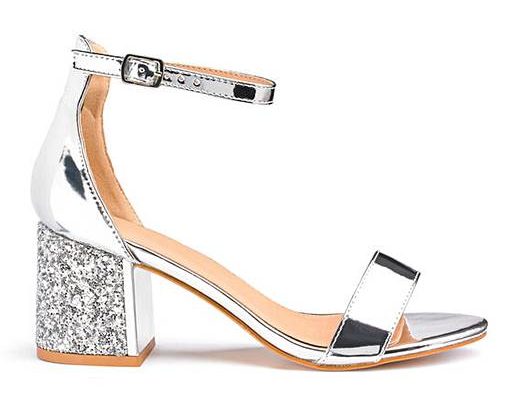 If you want a more casual shoe, look for sneakers with a metallic sheen or ballet flats with a mirror finish. I love the crackly, textured finish on these slip-on espadrilles… They would be perfect with raw hem cropped jeans and a cool cami this summer.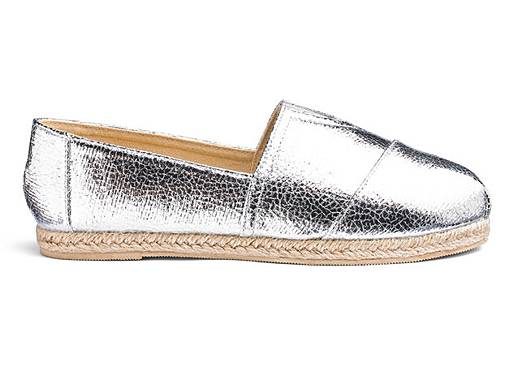 Here are a few more silver shoes I'm loving right now…

Silver shoes are a great way to add a feminine touch to the punk rock look that Balenciaga is making waves with. Don't be afraid to try silver shoes this spring. We have a feeling you're going to love the way they look once you try them!
Loving this silver shoe feature? Click here now for more of our favorite shoes!!