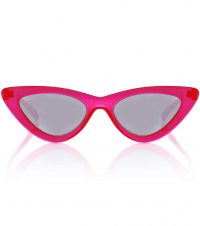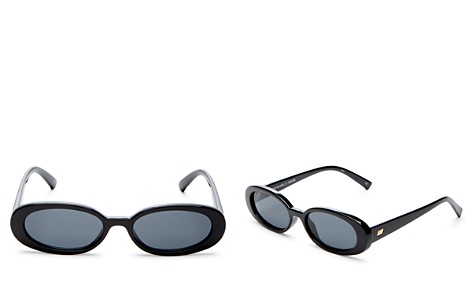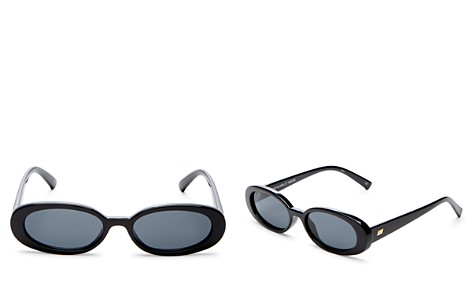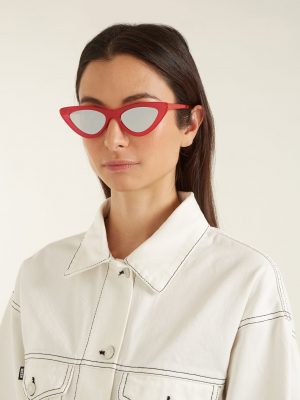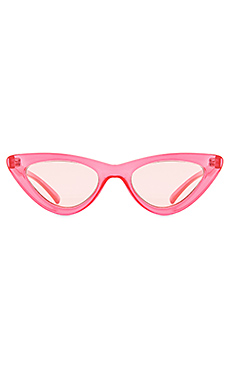 Cat eye silhouettes are nothing new, but they've experienced a revolution in recent years. They first appeared in the 1950s, and have since been associated with librarians and Grease extras. The style exploded in popularity thanks to Audrey Hepburn's charismatic and bubbly performance as Holly Golightly in Breakfast at Tiffany's. They've been in and out of vogue ever since. Right now the rage is Le Specs, and they're reasonably priced! So many of us follow the trends inspired by celebs and Le Specs are the sunglasses to own! They are made of acetate with tinted lenses.
2018 looks like one of those years that cat eye sunglasses are definitely "in." Thanks to resurging retro style, they're featured in magazines and frame the eyes of celebs. They run the gamut from classic icons like Victoria Beckham to cutting-edge fashionistas like Lady Gaga, Gig, and Kylie. The bigger the cat eye the better!  (going right off the face) Whats under those cat eye sunglasses? You guessed it….black, blue, brown, purple or green vinyl mascara!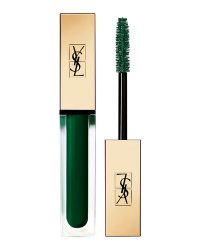 Want to try out the trend for yourself? Here's how to rock the stylish cat eye sunglasses.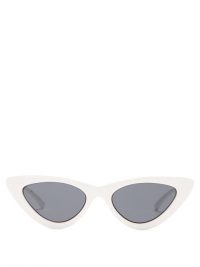 Buy a Pair of Le Specs Cat Eye Sunglasses right here.
Rock Them. Betsy is rocking the white.
The truth is, once something like this becomes such a hot trend there's really no wrong way to do it. Wear what makes you happy. The rest of the world will sit up and take notice. Happy Shopping! Wink Wink! Click any of the purple links to shop!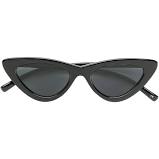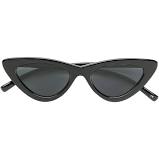 Black Oval Le Specs
White cat eye sunglasses
Black cat eye sunglasses
Red Opaque cat eye sunglasses
Hot Pink cat eye sunglasses
Crystal Hot Pink cat eye sunglasses