Moncler Puffers for Kids: Fabulous or Faux Pas?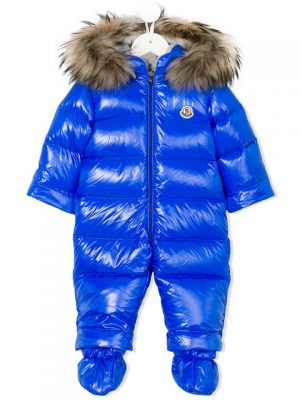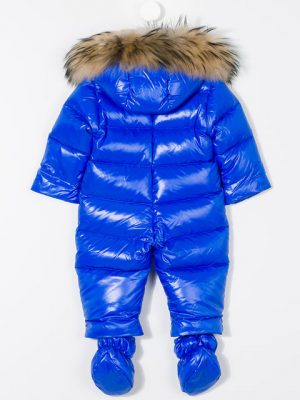 (Would You Buy Your Kid This for $600?)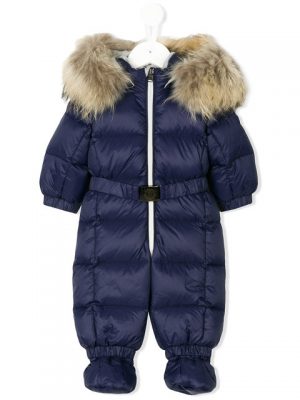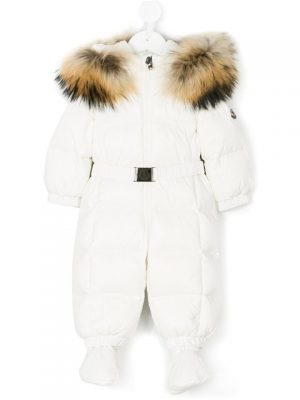 If you're the fashion-forward type (we trust that if you're reading this, you are), you likely dress your child with a little flair. No Carter's for you–we bet your child fashion icons are Suri Cruise and Zahara Jolie-Pitt. Mass-produced clothing has no place in your closet, nor should it in your child's… or should it?
Moncler's new line of puffers for boys and girls
has us contemplating this very question. Consider, for example, 
this luxe fur-lined snowsuit
. Your wee babe might be the toast of the Alps in this
bright red jacket
 or
the bright pink
but we can't help but feel a little sticker shock. Your baby will likely outgrow this outfit in a couple of months (and shower it with more than its fair share of spit-up in the process).
This camo piece makes a little more sense for older boys, as they can get an entire season's of wear out of it. Still, boys will be boys–it's only a matter of time until your little darling comes home from school with a torn, tattered, shell of a $625 jacket. Love the army green and pink jacket for girls.
Would you buy it? When it comes to $600 outwear, perhaps it's best left for the little Jolie-Pitts and Cruises of the world. (Or maybe not??)