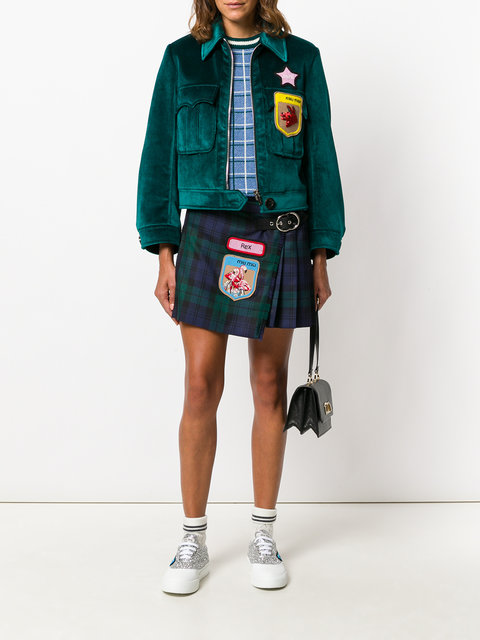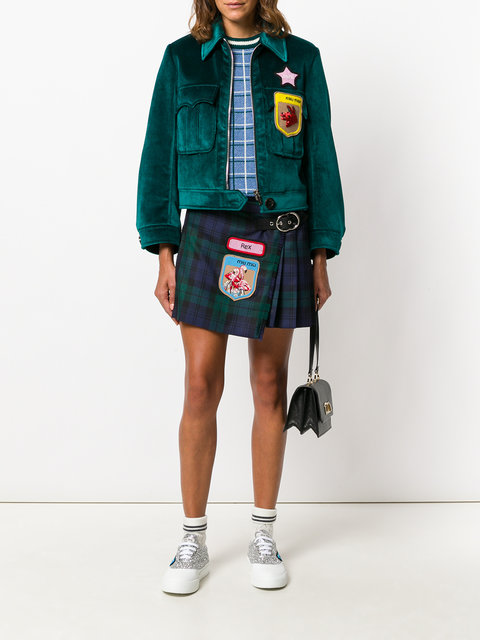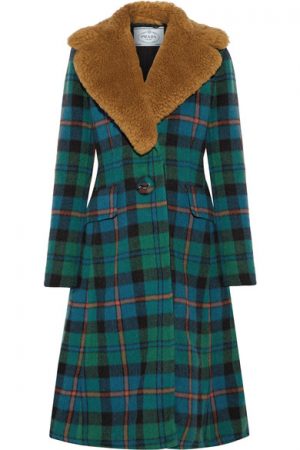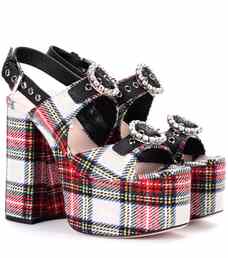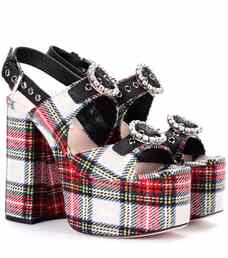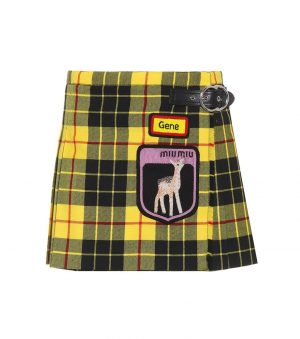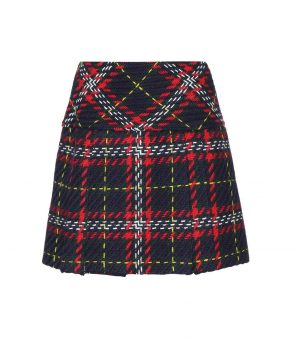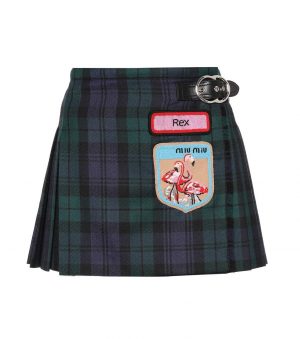 There are a few things that you can expect every autumn. The temperatures dip, giving a bite to the air. The leaves turn the world into vibrant shades of scarlet, canary yellow, and butterscotch. And trendsetters the world over give their love to plaid, from tartan to tattersall. It truly is a magical time of year.
Plaid in Unexpected Places
This season takes fall's favorite pattern and elevates it from the humble scarf. It's on handbags and jackets, shirts and pants. Miu Miu's plaid mini skirts allow fans of the understated to wear the trend with a sophisticated air, while those who aspire to stand out can rock Prada's tartan creations with a Sherlock Holmes flair.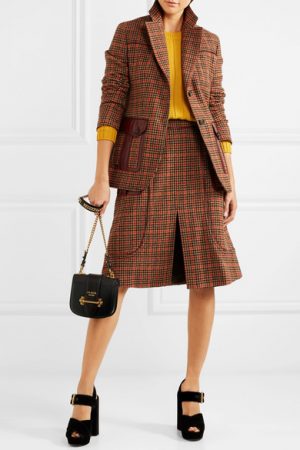 One of our favorite stylings are Miu Miu's tartan platform sandals. They combine a chunk heel heavy enough to complement autumn trends and would pair fabulously with neutrals. We could even see them brightening up a casual holiday party.
No matter how or where you wear it, plaid is here to stay–at least until fall's colors make way for snow. Will you rock a full plaid number, or will you accent your basics with the trend? Thanks to brilliant minds of designers, you have plenty of options. Happy shopping! Click the links below to indulge PLAID!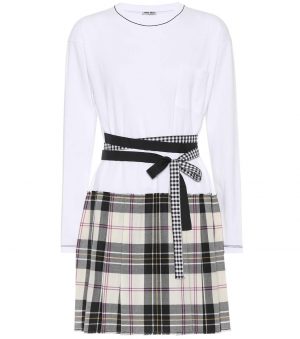 Miu MiuTartan Plaid Yellow Mini Skirt
Miu MiuPleated Tartan Plaid Mini Skirt In Navy
Miu MiuTartan Plaid Green Mini Kilt Skirt
Miu Miu Plaid and Flannel Leather Platform Sandals
Miu MiuPlaid Mini Skirts
PradaTartan Plaid Coat with Shearling Trimmed Collar
Prada Wool Blend Checked Blazer and Matching Skirt